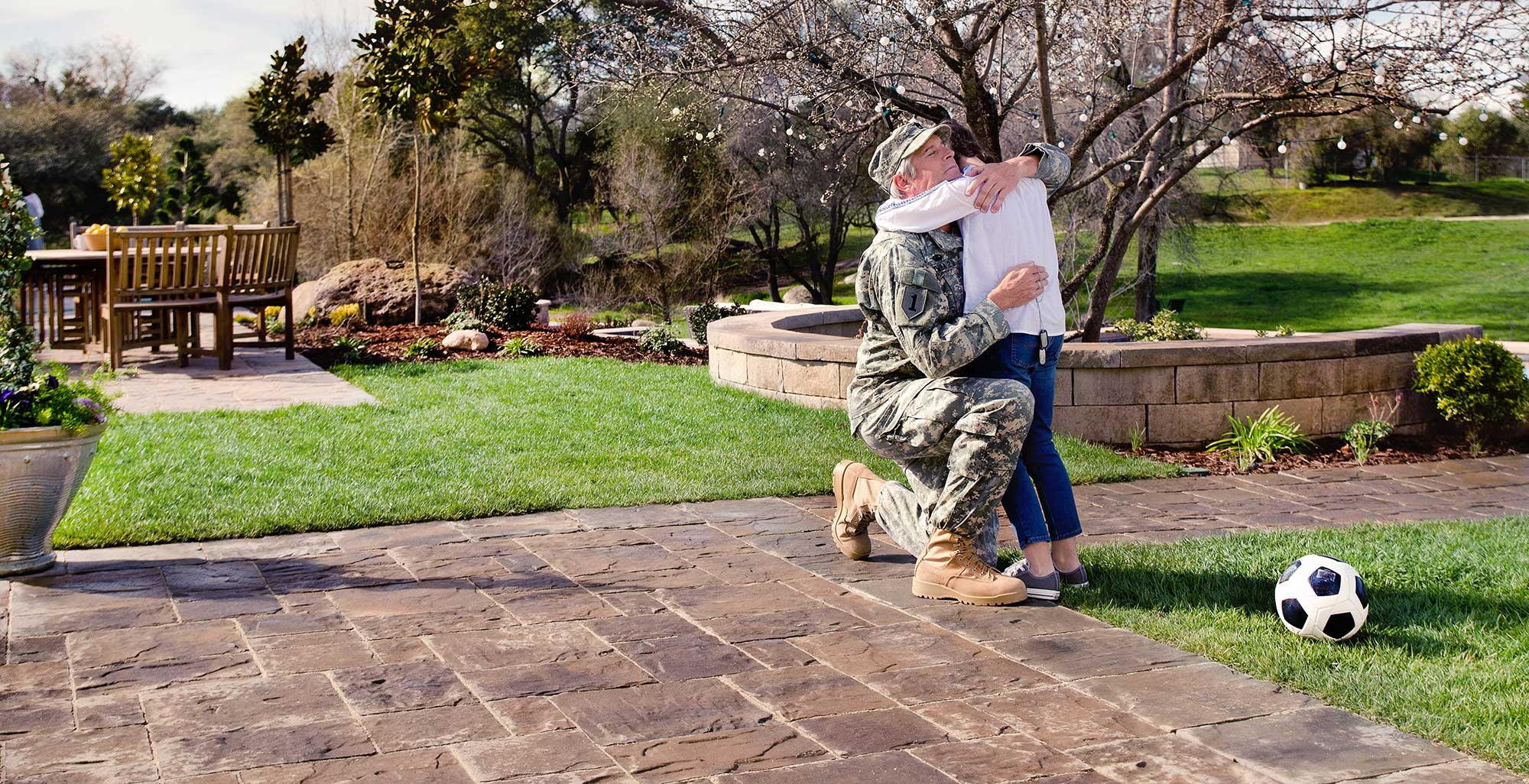 Throughout the year, Belgard has encouraged customers and industry partners to join us in honoring our nation's servicemen and women through our "Welcome Home" campaign. At Belgard, we believe home's truest meaning can be found in the people we share it with — especially in our loved ones who serve and defend our country. So, to all those returning from service on our behalf, we have proudly said… "welcome home."
.   .   .
Throughout our "Welcome Home" campaign, Belgard made donations to the USO in support of our troops in the names of homeowners who purchased our products and our industry partners who delivered and installed them. We also donated hardscapes to build projects for some of our returning heroes in order to give them something special to come home to, with total monetary and in-kind donations nearing $100,000 over the course of the campaign.
.   .   .
We would like to thank all who partnered with us to help make this program a success; and we thank those of you who shared your own special "welcome home" stories on our Facebook page.
.   .   .
As our campaign comes to a close on this Veterans Day, it is with great pride and humble gratitude that we lower our flags to half-mast, remove our hats, and salute all of the veterans throughout the history of this great country who have sacrificed to create and defend the nation we all call home.