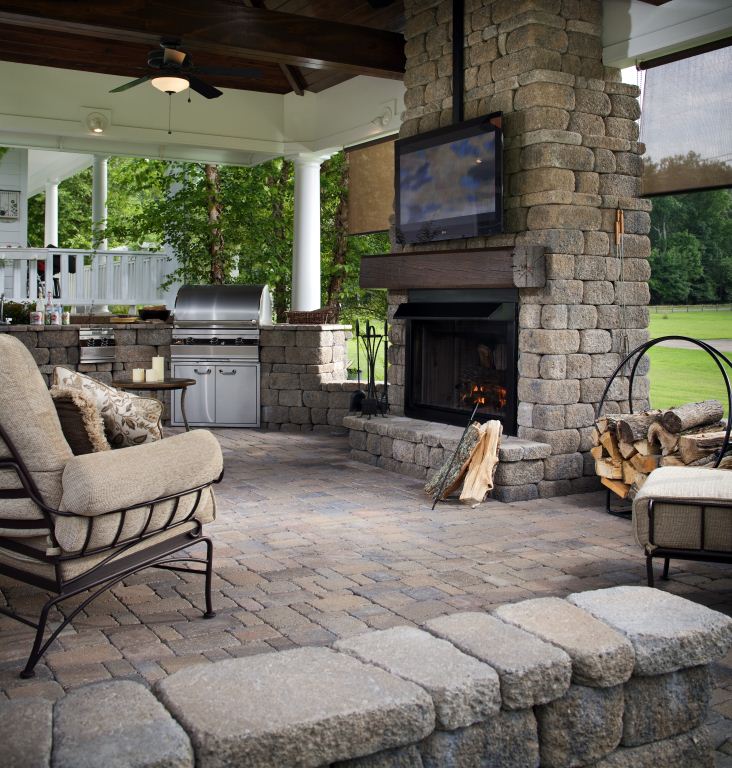 Homeowners are moving out – outside that is – turning their plain patios into outdoor rooms with all the conveniences of the indoors, extending their home's square footage. So what would be on your outdoor room wish list? Ours would look a little like this:
Big Screen TV
You can't throw a tailgate without the game and that's why our wish list includes a permanent outdoor television. For those who can't get enough of the action, add multiple screens so you can keep up with all the scores in real time. Extra points for built-in surround sound!
Outdoor Kitchen
The most important – OK, the second most important – part of tailgating is the food. Create the ultimate outdoor kitchen with all of the equipment needed to pull off the winning game day menu, such as a built-in grill and ice maker.
Comfortable Seating
With Thursday Night Football, NCAA Saturdays, Sunday Night Football, and Monday Night Football – that's a whole lot of football. Not to mention all the other sports you'll be watching in your outdoor room. Design a room with seating that is comfortable enough to last four quarters and then some. Deep cushion seating makes the outdoors feel like the comfort of inside.
Fire Pit/Fireplace
As playoffs get closer and the season is warming up, the temperatures outside are cooling down. Stay warm and toasty during your tailgate with a fire pit or fireplace. Pre-built modular pieces like those from the Belgard Elements Collection are quick and easy to install, allowing for minimal disruption to the football season.