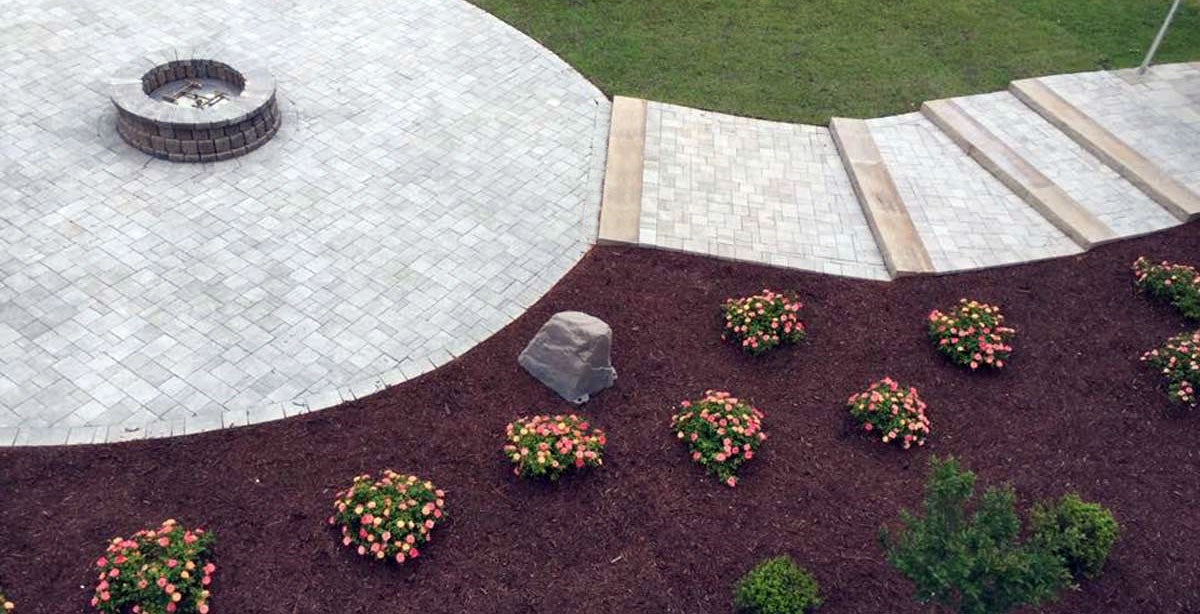 This Memorial Day, the Officers' Club of the Marine Corps Air Station New River in Jacksonville, NC, will enjoy the recently completed upgrade to the grounds of their facility, including a new patio, fire pit, and walkways.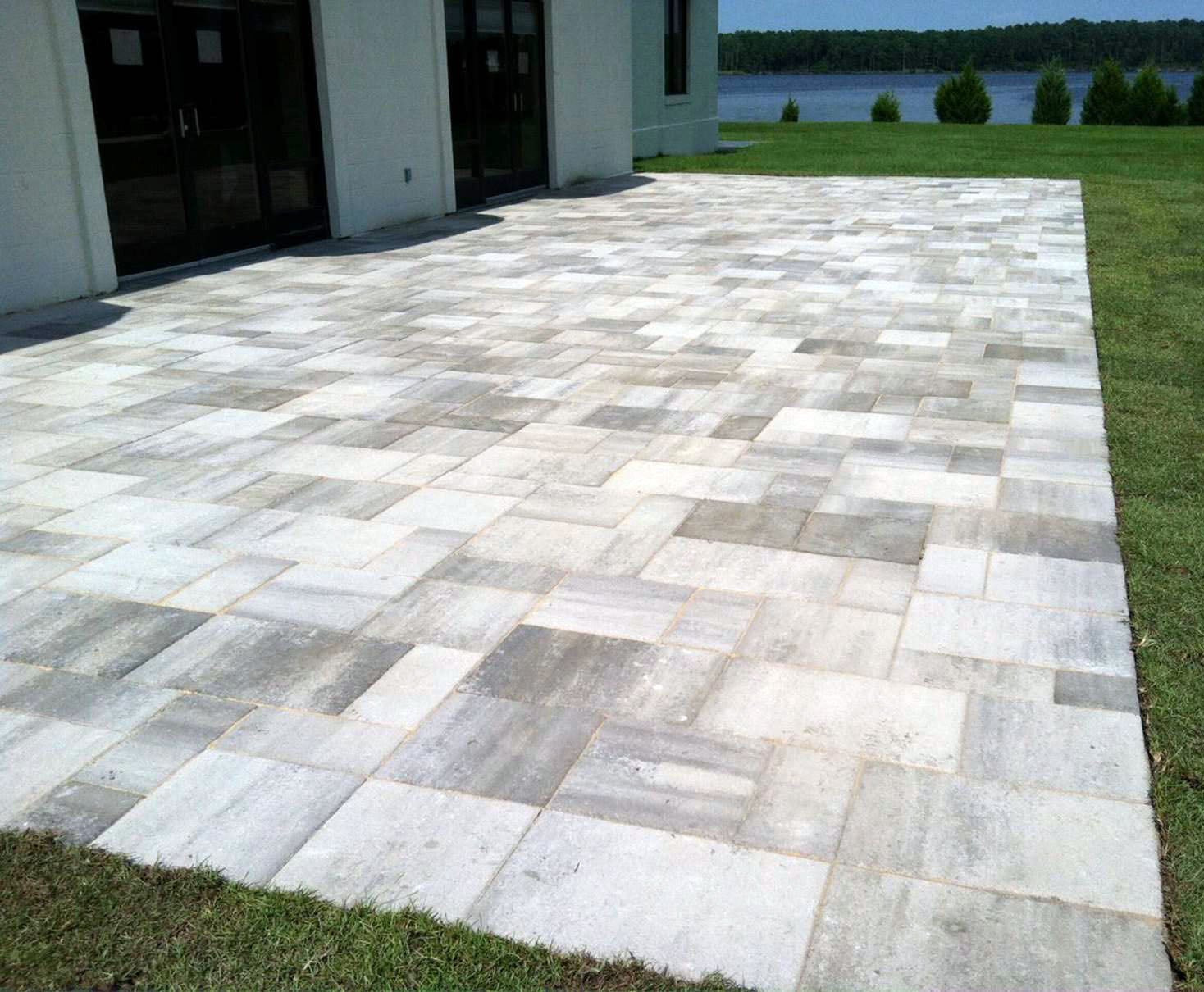 The project marked the second of a three-phase plan to upgrade the exterior of the facility. The first phase included the construction of a Lafitt™ Rustic Slab patio three years ago (shown at right). The second phase included the new circle patio and fire pit (shown above), along with two stair-stepped walkways, one of which connects the fire pit area to a third concrete slab patio that will be converted into a paver patio in the third phase.
The new circle patio and walkways were constructed with Lafitt™ pavers in limestone, with a coordinating color of Country Manor® retaining wall block used to construct the fire pit. Graduated walkways, which include Grande Slab steps, radiate from either side of the circle patio, connecting with a higher elevation on one side and a lower elevation on the other. Construction of the fire pit included a gas starter switch, which is located inside the building.
"The main challenge with this project was building a step to the lower patio that would be wheelchair accessible," said contractor Bert Horne with Dreamscape Hardscapes.