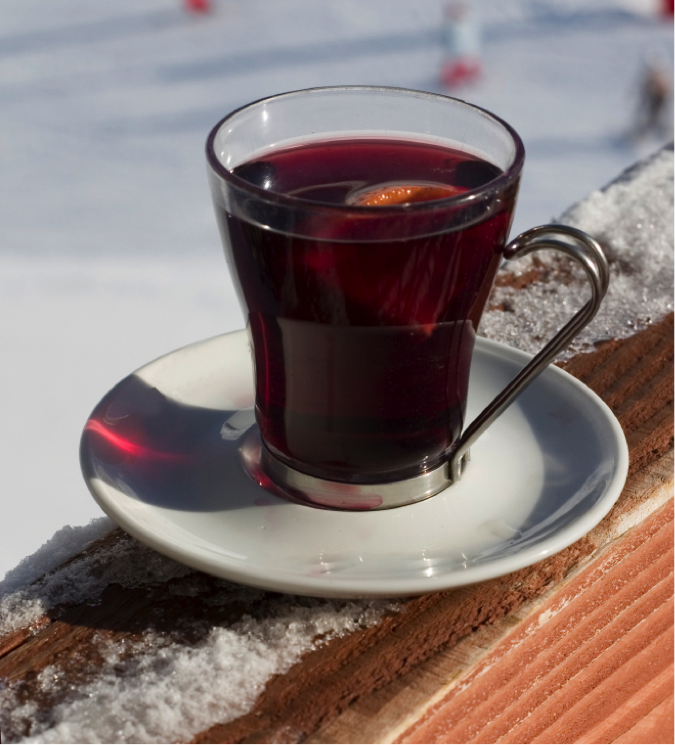 Don't let the cold weather discourage you from enjoying your outdoor space this winter — all you need is a few blankets and a tasty beverage to keep you warm. This Mulled Wine recipe is one of our favorite remedies for frosty nights. Enjoy!
Ingredients
1 large orange
Seeds from 8 cardamom pods
1 tablespoon coriander seeds
3 tablespoons chopped crystallized ginger
8 to 9 tablespoons sugar, divided
2 bottles (750 ml. each) dry red wine
¼ cup orange-flavored liqueur (optional)
Thin orange slices (optional)
Preparation
With a vegetable peeler, pare 8 thin strips zest (4 in. by ½ in.) from orange. Juice orange, and reserve juice.
Wrap cardamom, coriander seeds and ginger in a piece of cheesecloth and tie with kitchen twine.
In a nonreactive saucepan, crush orange zest and 7 tablespoons sugar with a wooden spoon to release oils from zest. Add reserved orange juice, wine, and spice packet. Cover and bring to a simmer over high heat, about 5 minutes. Remove from heat and let stand covered for 30 minutes. Discard spice packet and orange zest.
To serve, heat wine, covered, over medium heat just until steaming. If you like, stir in liqueur and more sugar to taste. Ladle into heatproof glasses. Garnish with thin orange slices.
Recipe courtesy Sunset Magazine.