With the changing colors of the leaves and more tolerable temperatures, fall is a wonderful time to get outside and enjoy your outdoor space. Here are some of our favorite outdoor products for fall: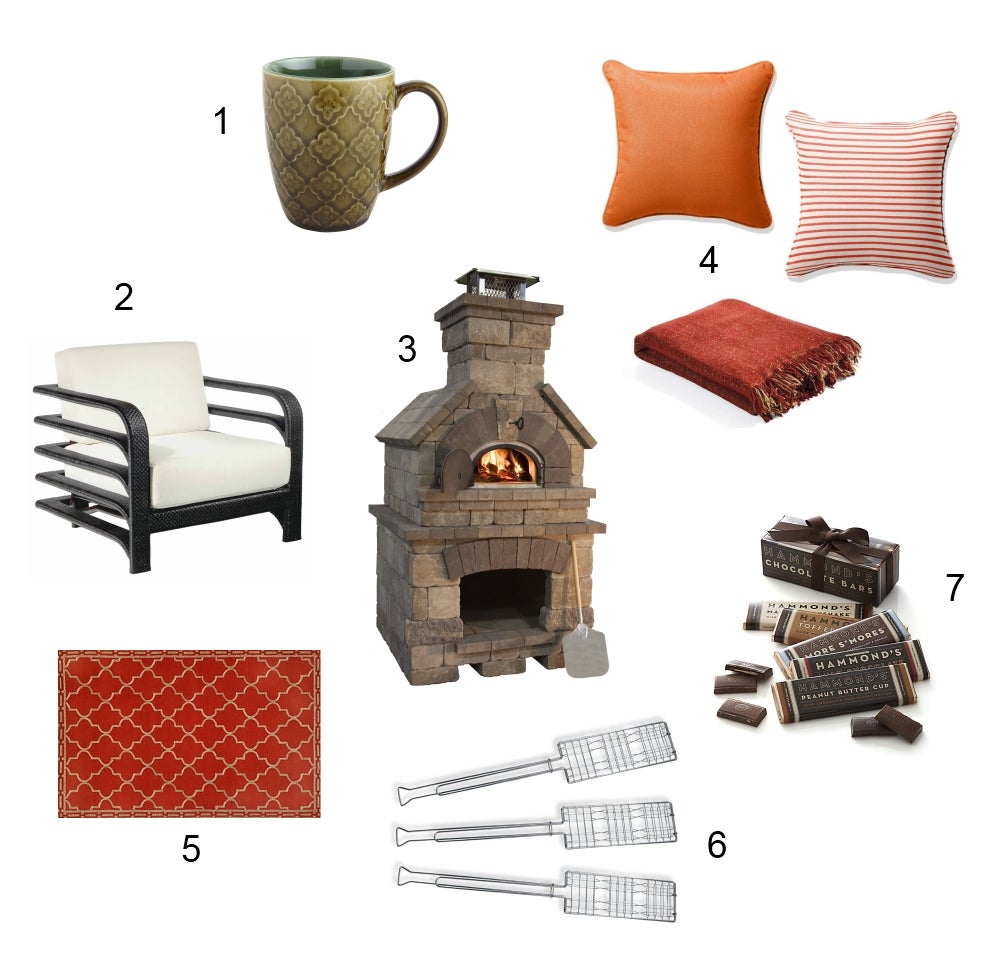 A good mug is essential for sipping down a hot beverage in cooler temperatures. We love this Barkaris Olive Mug from Pier 1 (1).
This Selamat Reo Lounge Chair from Wayfair (2) makes a cozy spot for long conversations into the night with friends.
A brick oven from the Belgard Elements Collection (3) is the perfect accessory for dinner and dessert; fire up some tasty pizzas with all your favorite toppings and then break out the s'mores for a treat that's sure to please.
Nothing makes an outdoor space feel more like the indoors than soft, fluffy pillows and throws, plus they brighten up your patio with seasonal colors. We're fans of the Tuscan and Brittany Papaya pillows and Canyon Chenille throw from Frontgate (4) because they're made using Sunbrella which means they can withstand mother nature.
A rug is the foundation for making an outdoor space a room, defining the space and creating a focal area. We like the fall colors in this Red Floor Tile Rug from World Market (5).
Ready for a s'mores upgrade? Try this S'mores Party Maker from Bed, Bath and Beyond (6) and make up to three s'mores at once with one tool. Plus, if you want a twist on the classic s'more, try these exciting flavors in the 5-Piece Chocolate Bar Gift Set from Crate & Barrel (6) – toffee brittle, milk chocolate, malted milkshake, s'mores and peanut butter cup, yum!