Pinterest is a great place to find and collect ideas for your outdoor spaces. The Belgard Hardscapes Pinterest page has a wealth of beautiful photography organized by the different ways pavers can be used to help you design your perfect outdoor living space. This week, we're counting down our top picks on Pinterest as decided by your repins and likes. Enjoy!
#10 – Mountain Retreat with Amenities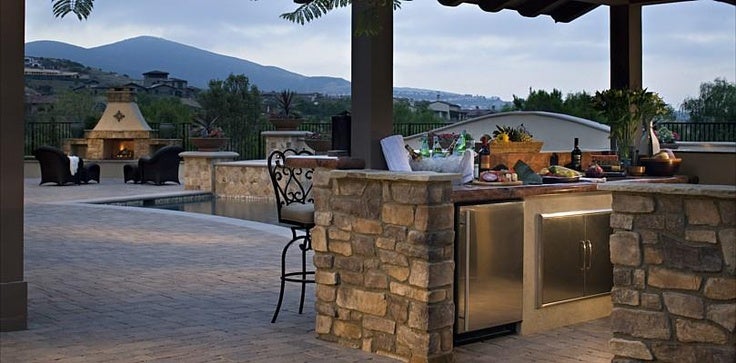 This gorgeous mountain retreat garnered 67 repins and 15 likes making it our #10 top pin. #9 – A Poolside Evening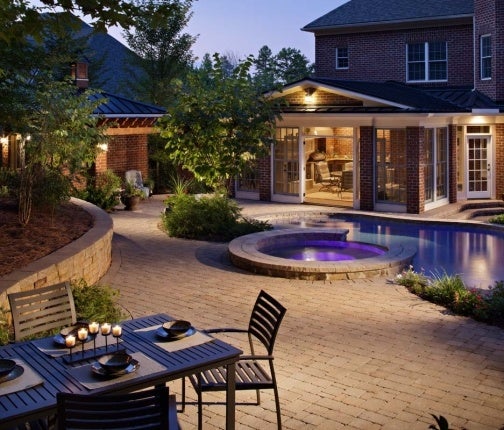 This evening poolside shot received 80 repins and 35 likes making it the #9 top pick on Pinterest. #8 – Adirondacks by the Fire Pit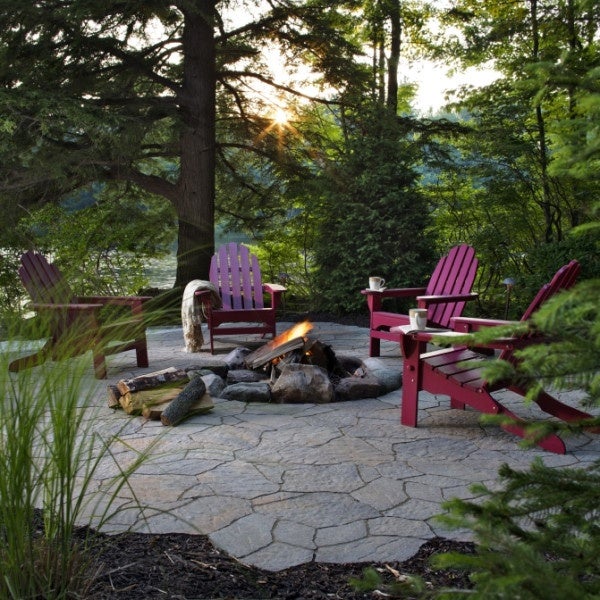 Belgard Pinterest followers gave this Mega Arbel patio and fire pit 86 repins and 16 likes putting it at #8 in our countdown. #7 – The Outdoor Room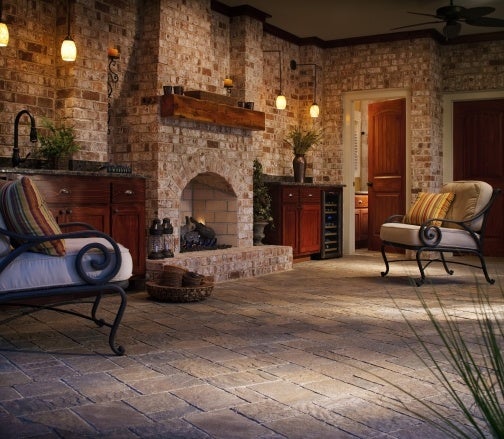 This transitional space blurs the lines between indoors and out, placing at the #7 spot with 91 repins and 23 likes. #6 – Greek Spinach Dip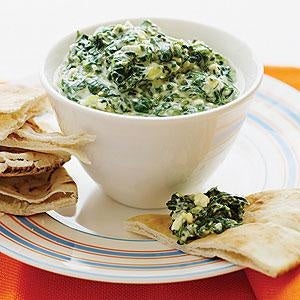 Our fans can't get enough of this Greek Spinach Dip recipe originally posted on the Belgard blog, where we regularly post recipes for outdoor entertaining. With 92 repins and 12 likes it's our #6 top pin. #5 – All About the Details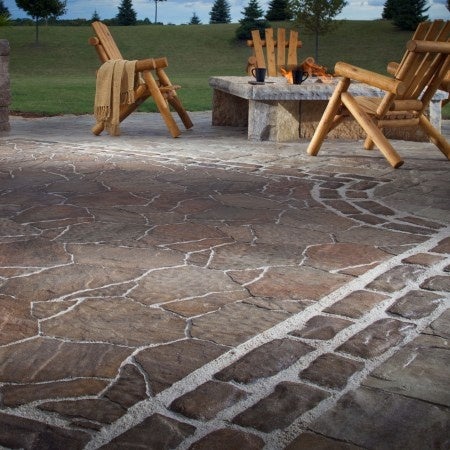 The combination of Mega Arbel and Old World pavers was a hit receiving 93 repins and 20 likes and landing in the #5 spot. #4 – Dining Outdoors
Belgard Pinterest fans love cooking outdoors and with 113 repins and 11 likes this outdoor kitchen is at the top of their wish list and #4 in our countdown. #3 – Fireplace with Built-In Seating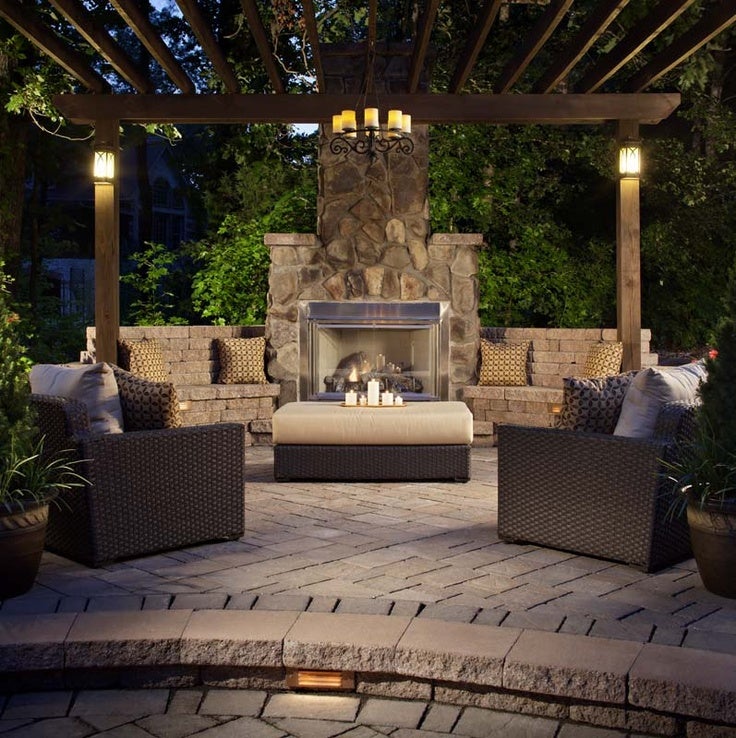 This patio featuring a fireplace and built-in seating wall is our #3 top pick on Pinterest with 126 repins and 22 likes. #2 – A Space for Entertaining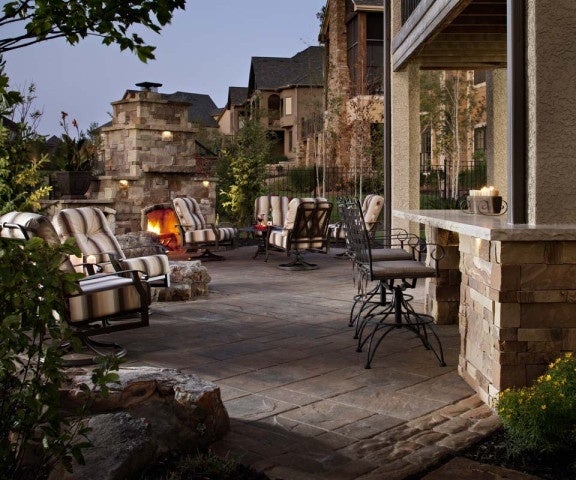 The #2 spot in our countdown goes to this outdoor space made for entertaining. With 144 repins and 35 likes, Pinterest users wish their backyard looked like this. #1 – The Perfect Patio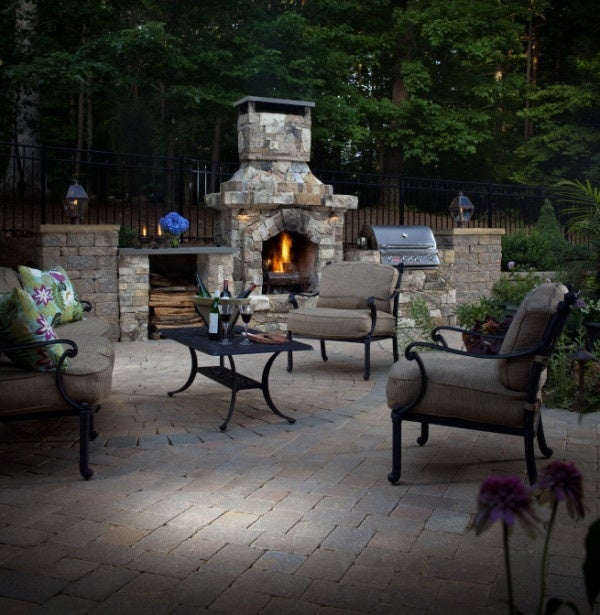 Belgard Pinterest followers' #1 top pick is this perfect patio receiving 160 repins and 34 likes. With a seating area, fireplace and grill station, we couldn't agree more – it's perfect for outdoor entertaining!