Shape combines with pattern for a one-two punch and Belgard pavers allow homeowners to demonstrate their artistic flair. But if you're not as design savvy as you'd like to be, below are a few helpful tips.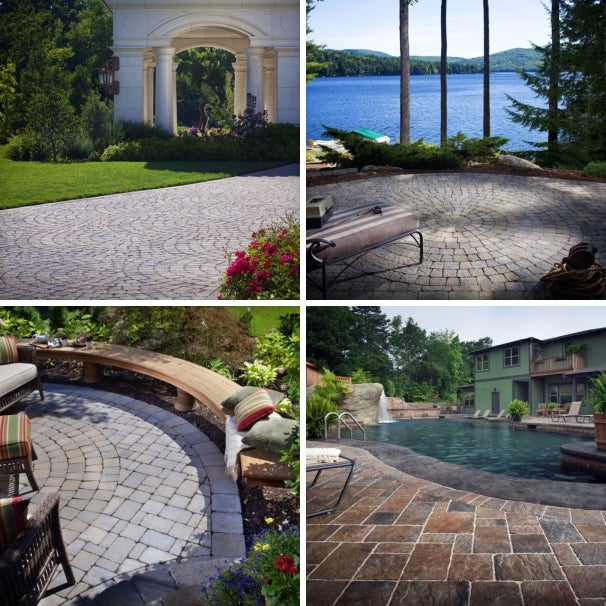 For structures with straight lines and little ornamentation, pavers with interesting shapes installed in a simple geometric pattern work nicely.
For ornate Victorian-style houses, repeated curves of arched windows and doors can be echoed through the design of curved edges.
For rectangular, colonial styles, repeat the shape by using brick-shaped pavers.
The patterns you choose will help create the unique look you're after. Narrow spaces like paths and alleys can be designed to appear wider simply by laying the pavers on a diagonal or in rows running across the area.
Wide spaces can seem narrower simply by running rectangular pavers the length of the area. Large expanses require greater visual interest and provide an opportunity to let your imagination run free.
Our versatility gives you the ability to design and create circles, curves, fan-shaped patterns, and much more. Visit www.Belgard.com to order a complimentary Idea Book and see more inspirational images and helpful tips.