Thanksgiving is less than two weeks away and if you're still planning the day's menu, we've got you covered. We're serving up some of our favorite, mouthwatering Thanksgiving classics from Sunset magazine. To Drink Crimson Spice Champagne Cocktail This is the perfect bubbly drink with a hint of spice for fall. For a nonalcoholic alternative, substitute lemon-lime or club soda for the cognac and champagne.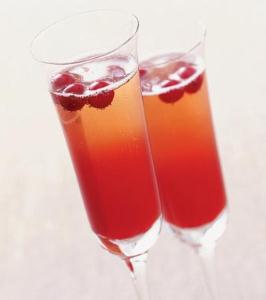 The Main Event Dry-Cured Rosemary Turkey Letting this turkey dry-cure in a home-ground mixture of spices gives it incredible, earthy flavor once it's roasted.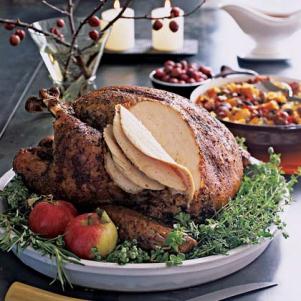 Sides Sage-infused Mashed Potatoes and Parsnips Sage adds an earthy flavor to these mashed potatoes, parsnips lend sweetness, and sour cream brings a bit of tang.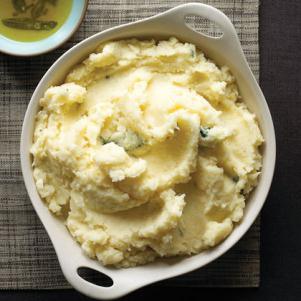 Glazed Carrots with Pecans These sweet veggies are so delectable that even the pickiest of eaters can't turn these down.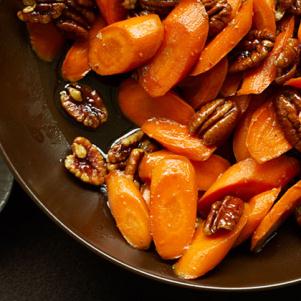 Cranberry Port Sauce The combination of cranberries, orange, and port in this easy sauce makes a wonderful accompaniment for the turkey.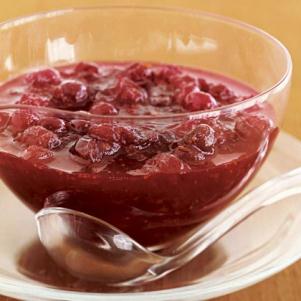 Dessert Pumpkin-Orange Cheesecake with Chocolate Crust and Salted Caramel Pumpkin and chocolate are surprisingly delicious together, and paired with sweet salted caramel – yum!