Home décor inspiration can come from anywhere – art, magazines, museums, and even social media. If you've never considered using social media as a research tool for finding home décor ideas, here are some tips for Facebook, Pinterest and Twitter: Facebook Facebook is a great hub for sharing photos, links, design tips and videos all in one place. By "liking" pages on Facebook, their latest posts appear in your news feed delivering the latest and greatest in outdoor living and home décor to your digital doorstep. If you visit Belgard on Facebook, you can see new styles in hardscapes, find events near you, beautiful backyard and patio photos, and much more. Coastal Living, House Beautiful and Domino are a few examples of Facebook pages that inspire and delight.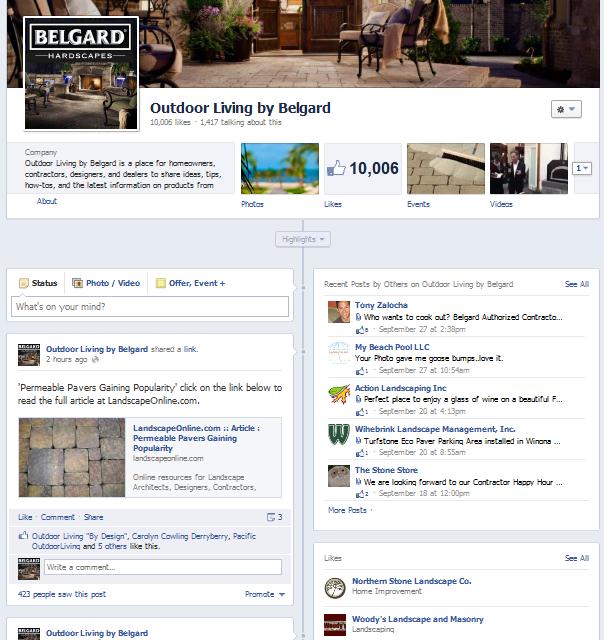 Pinterest One of our favorite new social networks is Pinterest – a very visual site with a strong lean towards home décor. On Pinterest, the pictures do all the talking. And that's why our Pinterest page is full of inspiration boards to help you plan the outdoor lifestyle of your dreams – from patios, pool decks, fire pits and fireplaces, and even recipes for outdoor cooking. For example, you can follow Belgard on Pinterest and repin the photos that speak to you. New to Pinterest? Simply hover over the picture you like, click 'Repin' and put it on one of your boards or create a new board. It's easy and free to set up an account, and it becomes a virtual organizer for all your design inspiration. Some other Pinterest pages that we think are excellent resources for outdoor living and home décor inspiration are: Sunset Magazine, One Kings Lane and Whole Foods, which has lots of yummy recipes for outdoor cooking.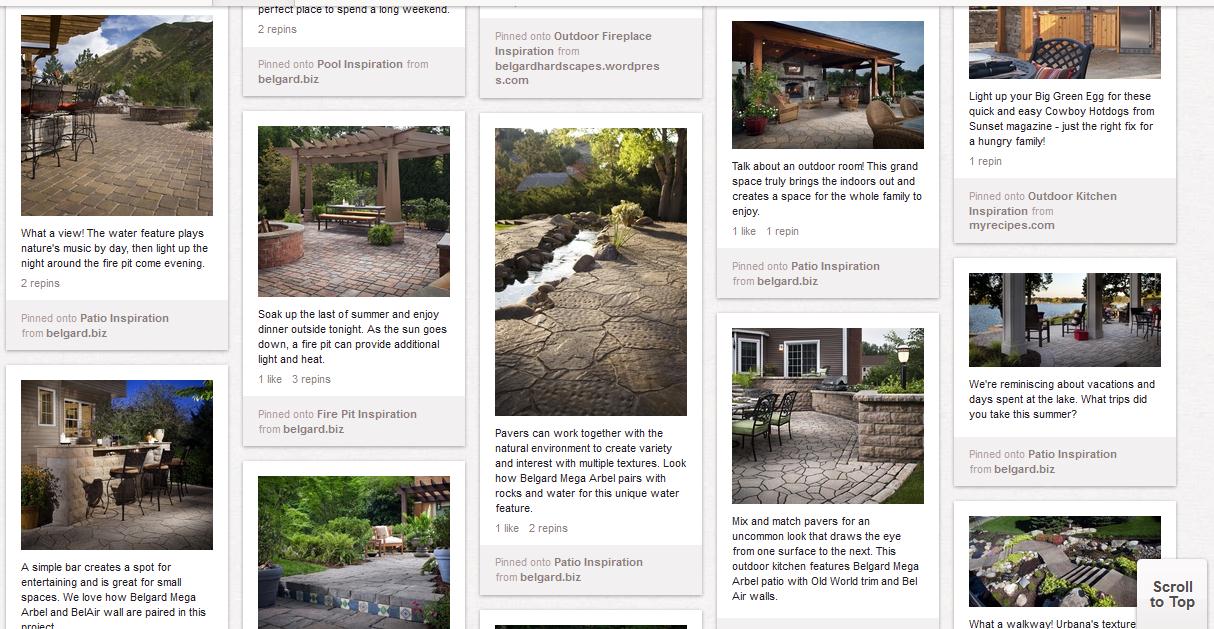 Twitter Twitter is a dynamic place for conversations and the latest, most up-to-date information. It is a fast-paced environment in which dialogue and sharing of ideas is encouraged. With a 140 character limit, tweets must be short and to the point, containing only the most important information. Conversation is key on Twitter so it's a great place to get home décor tips and advice and ask questions of those you follow. Follow Belgard on Twitter to learn more about outdoor living trends, and check out these Twitter accounts to stay up-to-date on trends and outdoor design tips: This Old House, Lonny and Freshome.