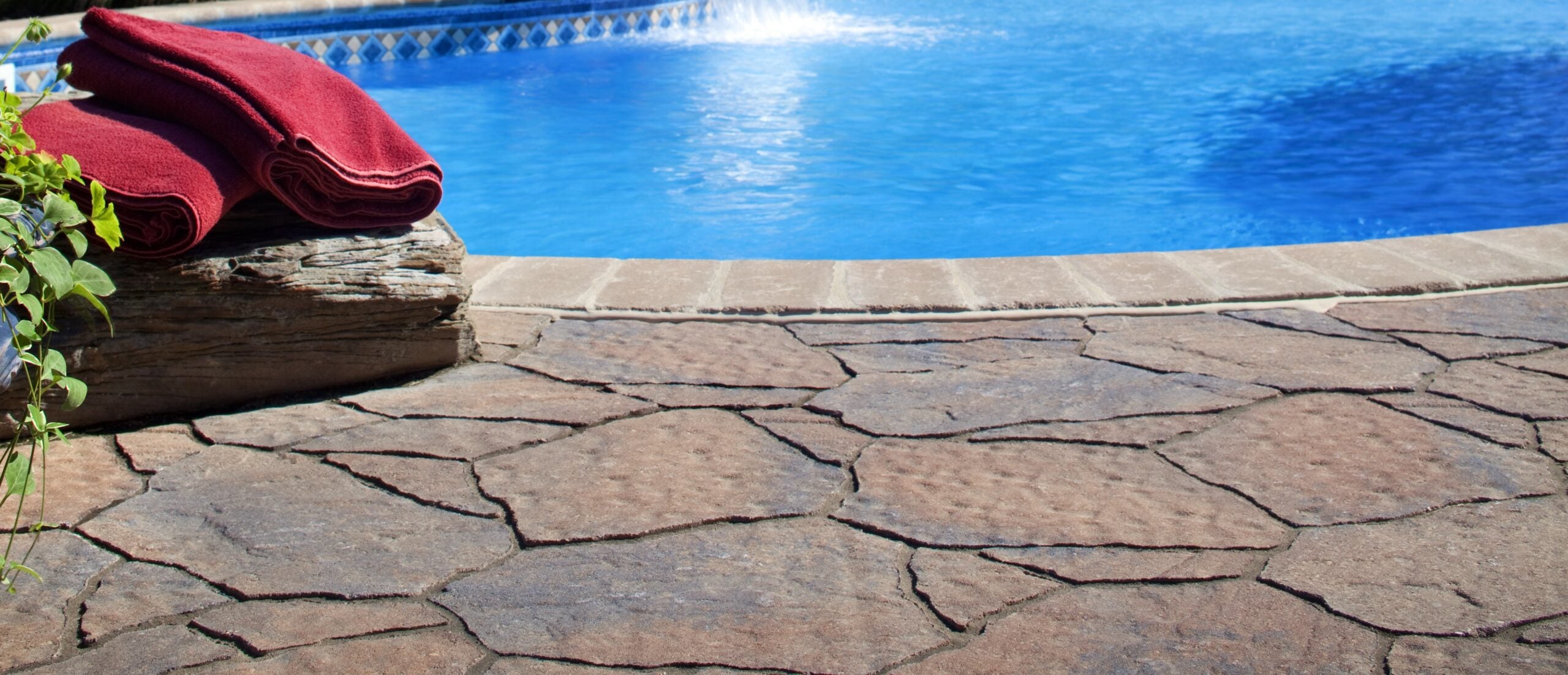 When it comes to your home, you want to achieve the best outcome for your investment. In today's economy, it's not only prices consumers are concerned about. Getting the best products, with a lifetime guaranty, are a must. Belgard® knows homeowners want the "biggest" bang for their buck – and we deliver! Belgard offers "Mega" outdoor pavers: a larger scaled paver option. Belgard pavers are the best choice for your outdoor hardscape project: they look great, come in a variety of size and color options, and have a lifetime warranty. If you have ever installed natural stone, it can be nerve-wracking. If it's not done right, there can be an imbalance of the overall design. If you don't pick your stones individually, their varying thicknesses can potentially mean dangerous dips or humps. Having evenly spaced joints may require multiple cuts with a wet saw. Last, creating the look requires sample placement, assessment, moving stones, and sometimes repeating the process all over to achieve a random, yet balanced appearance.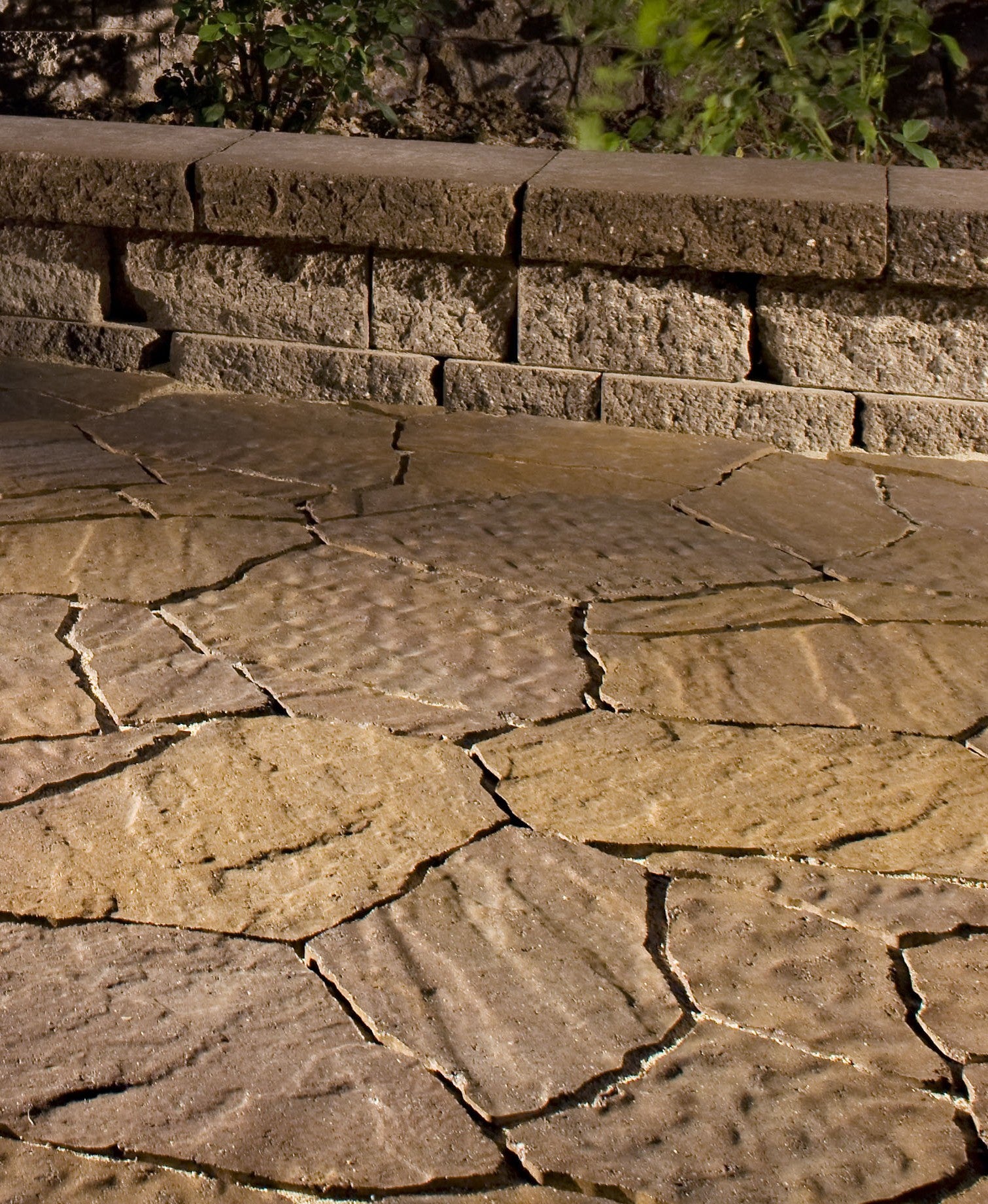 Enter Mega Arbel®. With the look of natural flagstone, and available in numerous hues of grey and reds, these concrete pavers are all the same thickness, pre-cut, and developed as interlocking pieces. Using up to twelve different shapes, and a simple pattern chart, you can achieve a natural appearance without the challenge of installation. Your guests will marvel at the beauty Belgard creates.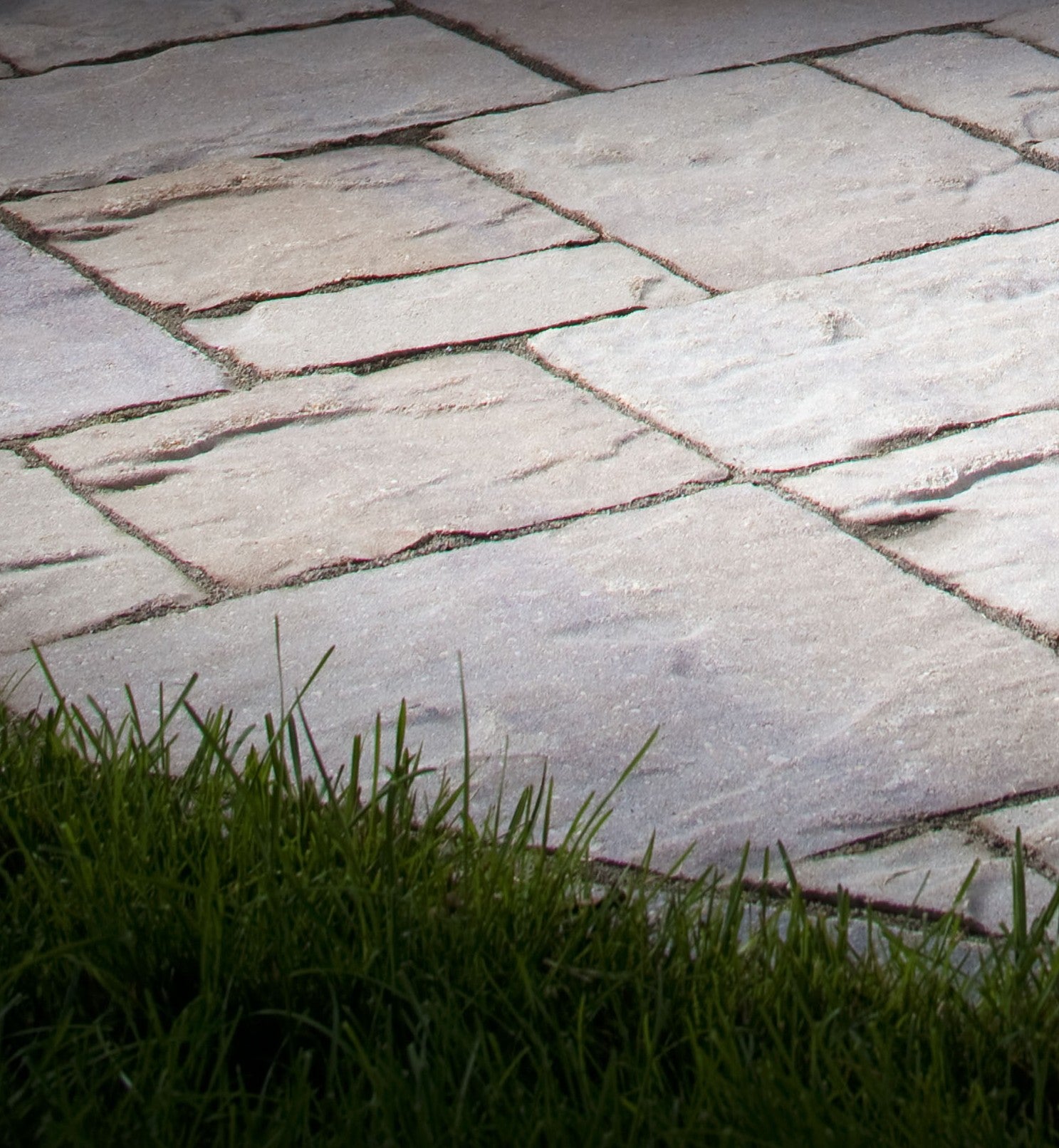 Open the door for Mega LafittTM. Our newest addition is already a hit! This 3-piece modular paver, plus a large square, offers various laying patterns to create a natural feel of rectangular, smooth flagstone. The larger size, as opposed to regular it sister, Lafitt Patio Pavers, gives a grander feel. In browns and reds, Mega Lafitt is the easy answer to your next landscape project. Its classic style will create a look to last generations.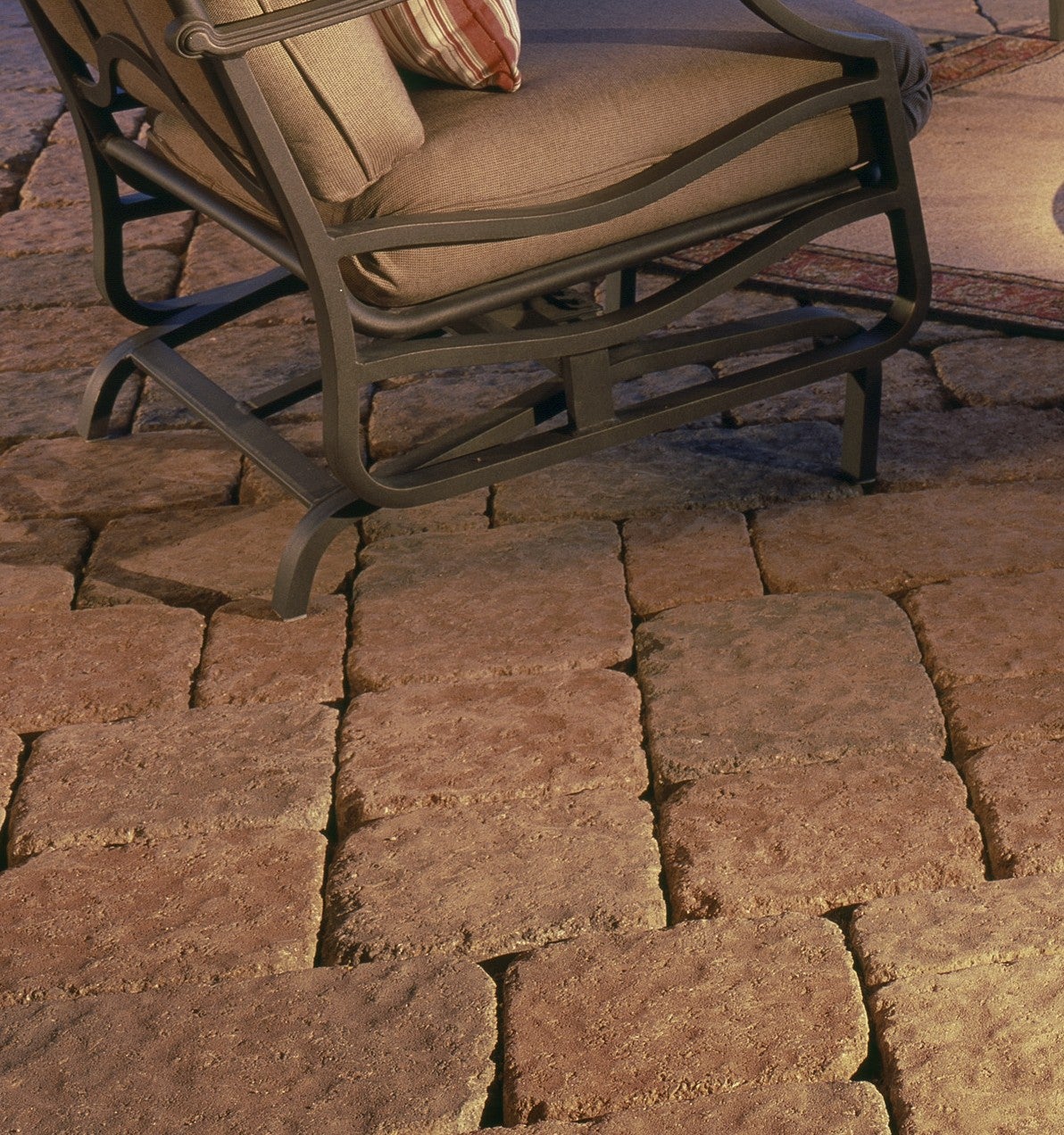 Step out on to Mega Bergerac®. Another of the Mega product lines, the Bergerac paver resembles a well-worn, hand-chiseled cobblestone. You can create different patterns using its 3-piece grouping, or add the large square for a different look.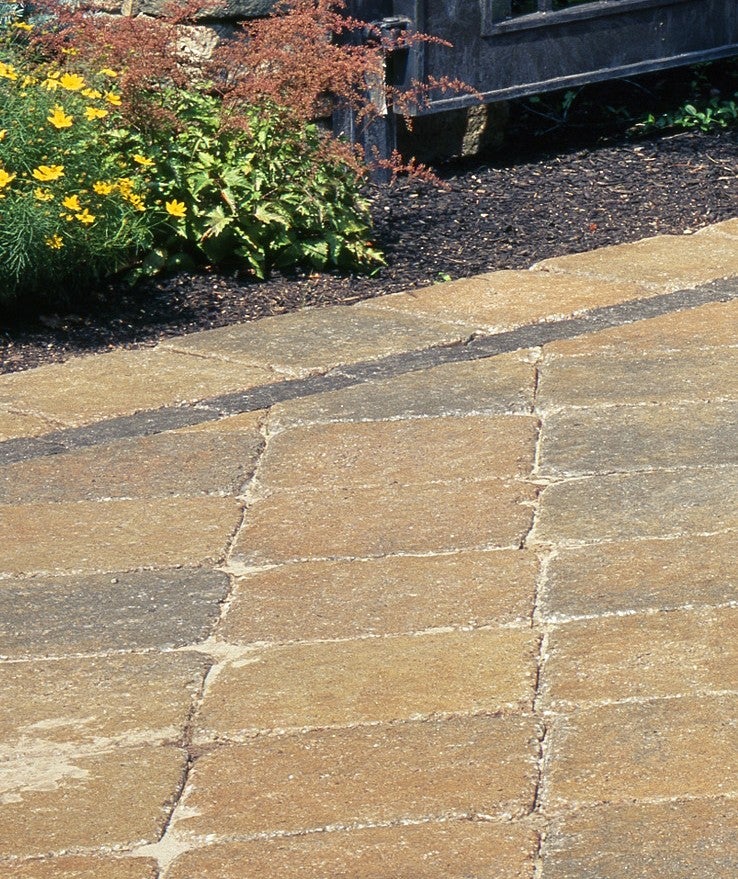 The large paver, over 14" square, can interchange colors to create a checkerboard look. Offered in browns, greys and reds, this cobblestone look will last a lifetime while adding old world charm to your outdoor project. As the others, Belgard's attention to detail with the texture of this paver, gives your outdoor living space a high-end look, with a down-to-earth price. For each paver line, their natural appearance is due to Belgard's advanced research and development department. "Many of our pavers and wall products are created by scanning natural stone with a 3-D scanner and using the dimensional imagery to create molds to produce hardscape products that mimic the look and texture of slate, flagstone, or hand-chiseled rock," says Len Browning, Hardscape Technical Advisor for Belgard. "But unlike natural stone, pavers can be laid in a pattern that deceptively looks random but installs much more easily." If you are looking to achieve a natural, sophisticated look for your outdoor living areas, Belgard is here to help you make your next move.  Belgard…Invite Possibility. Click for a dealer or contractor, or colors in your area.