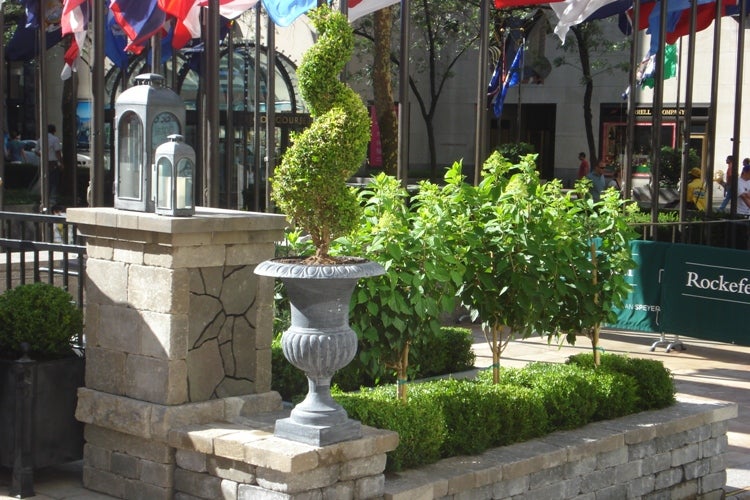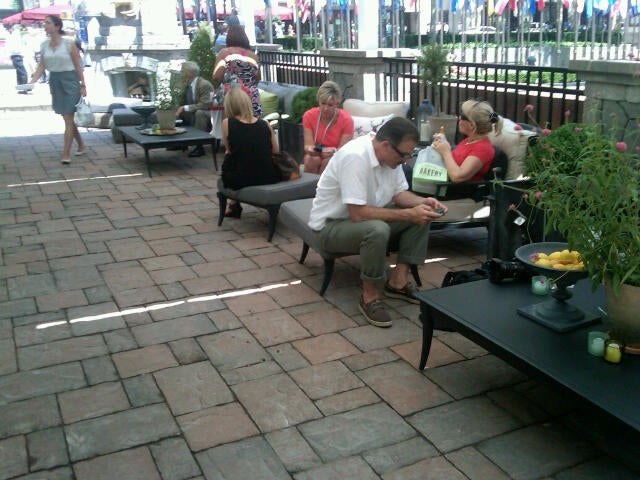 Rockefeller Center in New York City was bustling with hundreds of daily visitors on site to view the House Beautiful's Kitchen of the Year, featuring both indoor and Belgard® outdoor spaces designed by Chef Tyler Florence. With Belgard's collection of patio pavers, pillars, walls, fireplace, and fully functioning kitchen with grill and brick oven, the outdoor area was a spectacle to behold. The area was set up so that you couldn't help but meander out one of the many double doors onto the outdoor living room, dining room or kitchen. Anytime during the day visitors found a peaceful retreat in the center of Manhattan on the couches or at the dining room table. This space did exactly what a great outdoors space is meant to do: beckon you outside.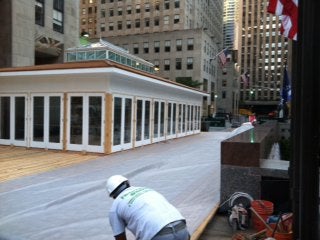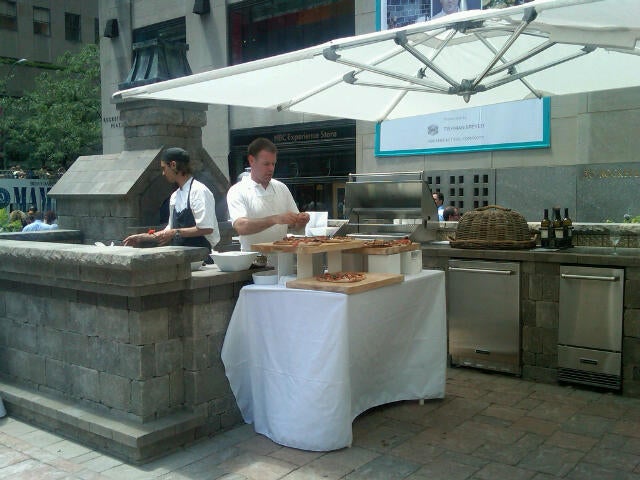 Designed by Chef Tyler Florence, the goal for this area was to create a space where people can share good company. He felt the need for the outdoor component based on his life in CA where being outdoors is possible all year long. "You want to be part of your events, so having a full kitchen outdoors brings the whole experience together," Florence comments. This outdoor kitchen has all of his requirements: brick oven, charcoal grill, storage, fridge, and numerous chopping blocks to create work surfaces. "The Kitchen of The Year was an incredible experience. To see all of the sponsor companies put together an exhibit of that magnitude in five days was amazing. However, I can honestly say the Belgard portion of the project was by far the best!" states Todd Sriro, Field Marketing Manager for Belgard Hardscapes.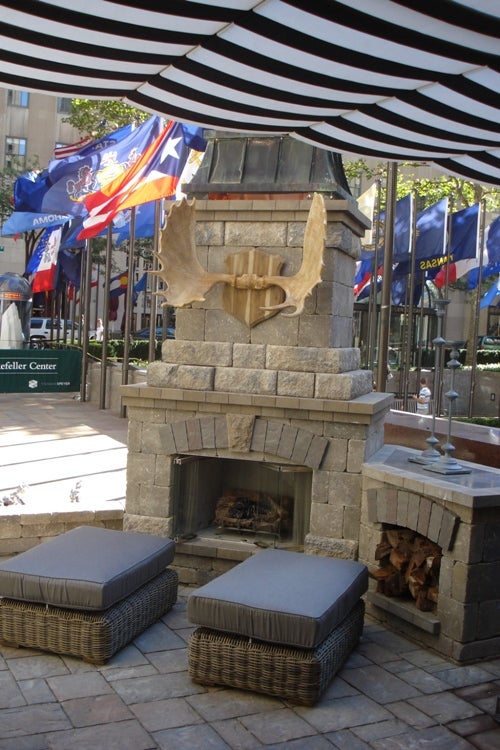 Each day saw new cooking demonstrations (recipes at House Beautiful) and wine tastings. When a chef wasn't creating a masterpiece inside, one could be found in the outdoor kitchen displaying their talents in the Chicago brick oven or on the grill. The outdoor kitchen's U-shape allowed visitors great views while the chefs had everything at their finger tips. "Not only was the Belgard outdoor kitchen used throughout the week for cooking demonstrations and special events but it supplemented the indoor kitchen's amenities. The outdoor sink and ice maker came in handy," adds Mary Beth Sharp, Marketing Manager for Belgard Hardscapes who spent the week in NYC. "It was a great experience and the outdoor living area really added a new dynamic to the event. Visitors loved the idea of expanding the home and entertaining areas outdoors," comments Sharp. The kitchens will remain open through July. During August, the area will convert to "Bar 30" for snacks and cocktails. At the end of the summer many kitchen parts and pavers will be donated to Habitat for Humanity's ReStore.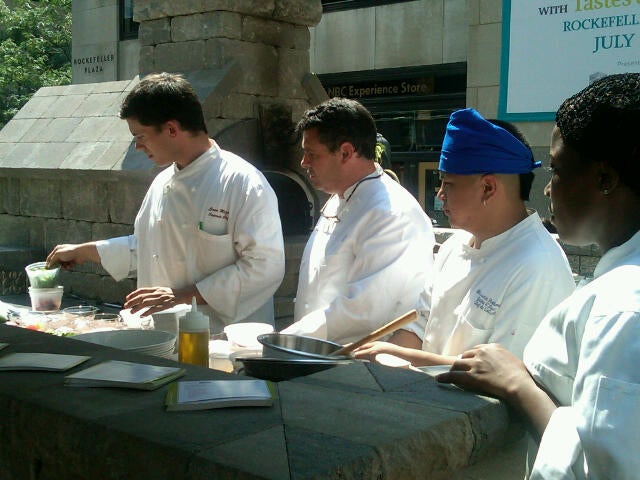 At Belgard, we want to create the best space for you. Using our website, an outdoor room or kitchen for your home is a click away. You will find listings of design centers, dealers and contractors in your area to help get you started. We offer tools, such as our lifestyles catalog where you can discover ways to create new spaces in your back yard, for your pool or for a driveway. Our catalog, online catalog and website have 100's of ideas and photos get you started. Belgard | Be Prepared for Company!