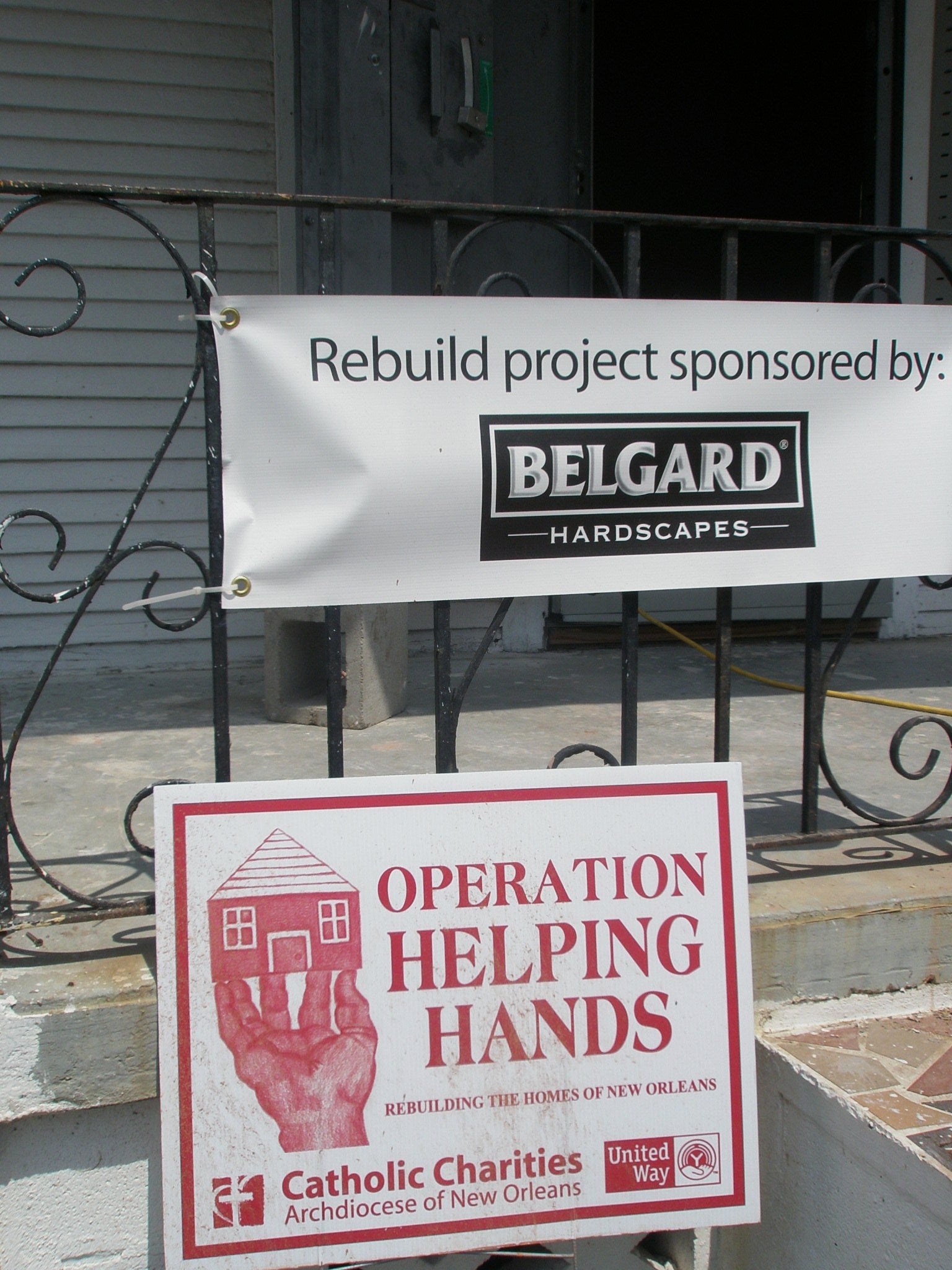 To be able to make a difference in the face of adversity can be overwhelming, especially when you drive through the parts of New Orleans that were destroyed by the flood waters of Katrina. Yet when you follow the quote, "Nobody can do everything, but everybody can do something," it brings inspiration and puts each person's value into perspective. Through the administration of Operation Helping Hands, volunteers have been working on homes of those who still need help. Working alongside the homeowner, volunteers hear their plights. Not only the stories of what they endured during the storm, but the subsequent heartache as contractors who were hired to help ended up taking advantage of them. We can all make a difference in helping these homeowners to finally recover and Belgard did just that.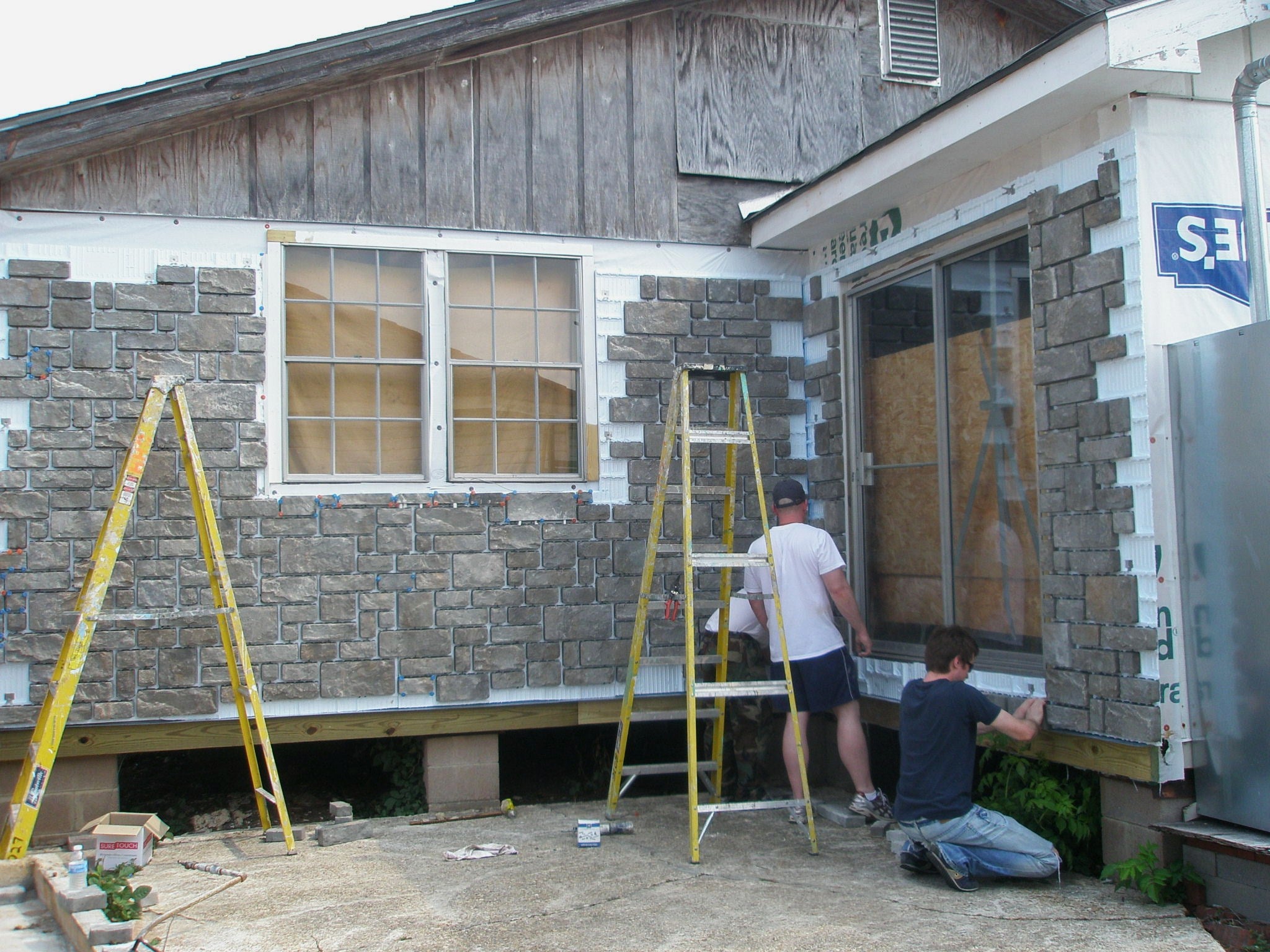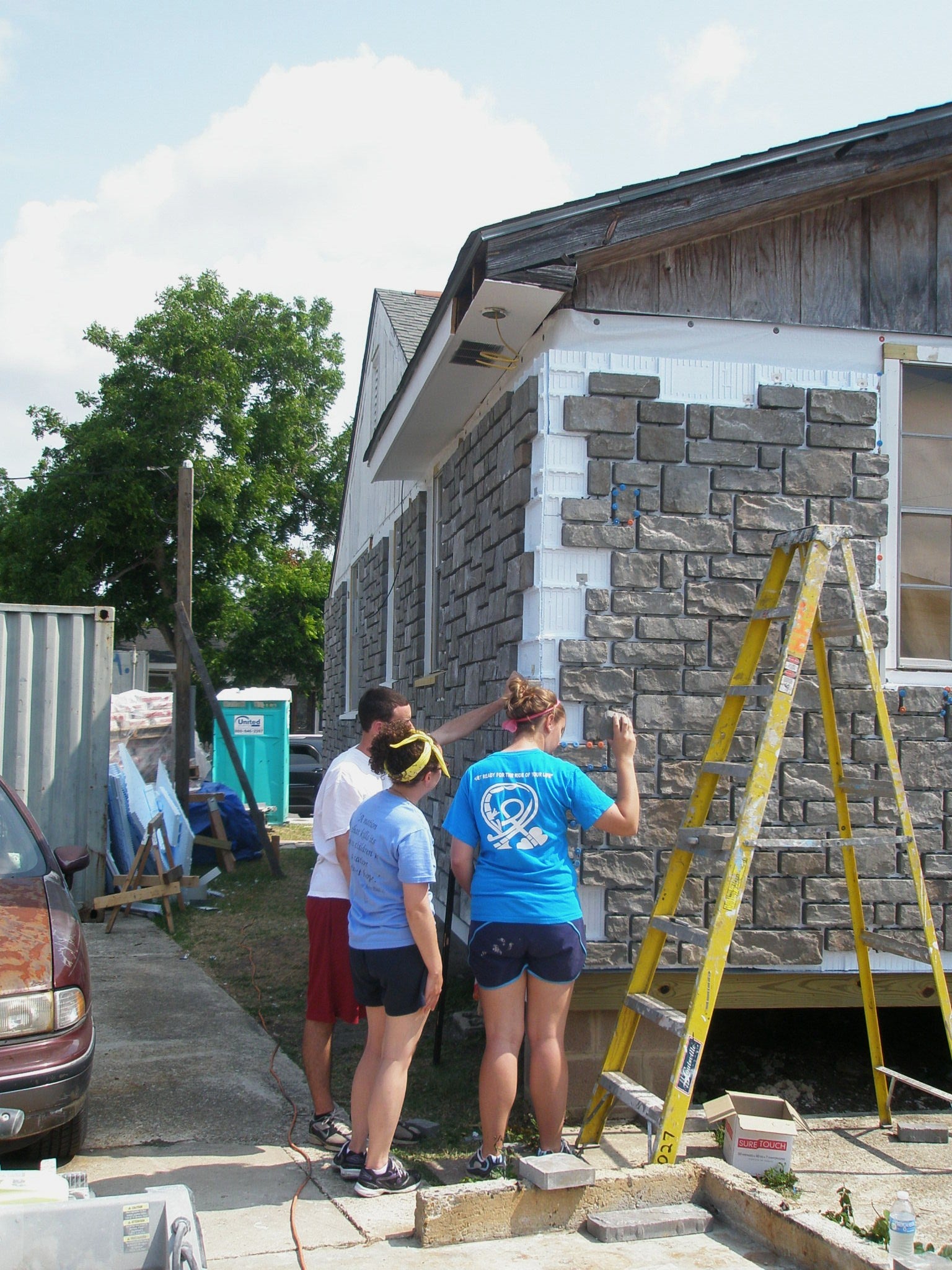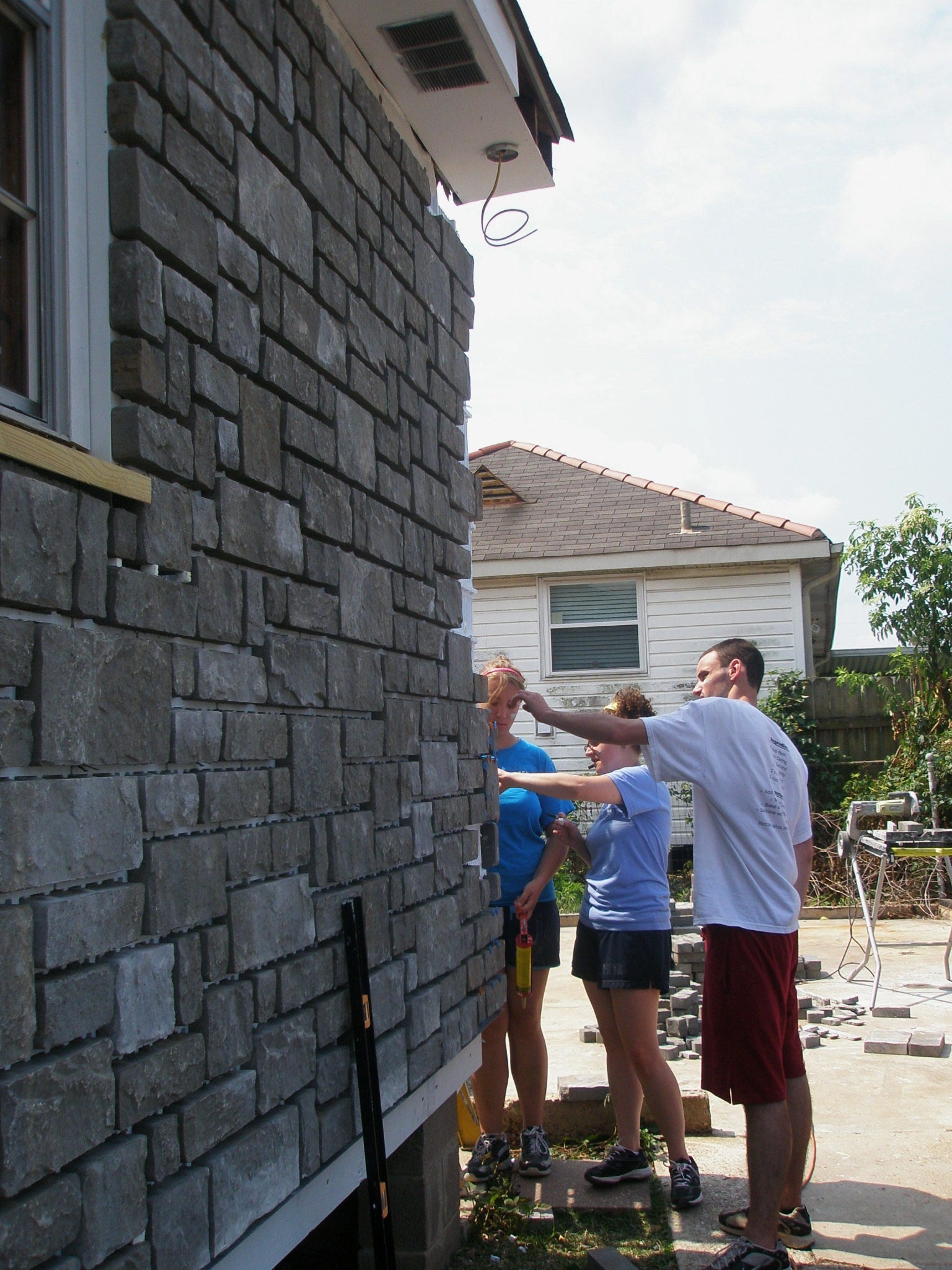 The Rayne street house has taken on a whole new look. The previous siding was wood, which became molded and decayed. Using Oldcastle's new product, Suretouch, this veneer is guaranteed to withstand the elements. Summers are hot in New Orleans, so Suretouch's insulating feature is a plus. The volunteers on-hand from Immaculata University in PA were impressed that the veneer will also help the homeowner "save on electricity bills!" The transformation is amazing. Volunteers commented on the simplicity of the installation process. "We made an enjoyable game out of it, like putting together a huge puzzle."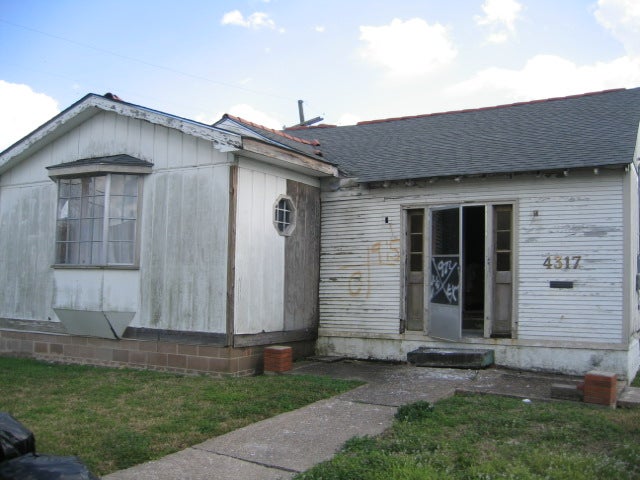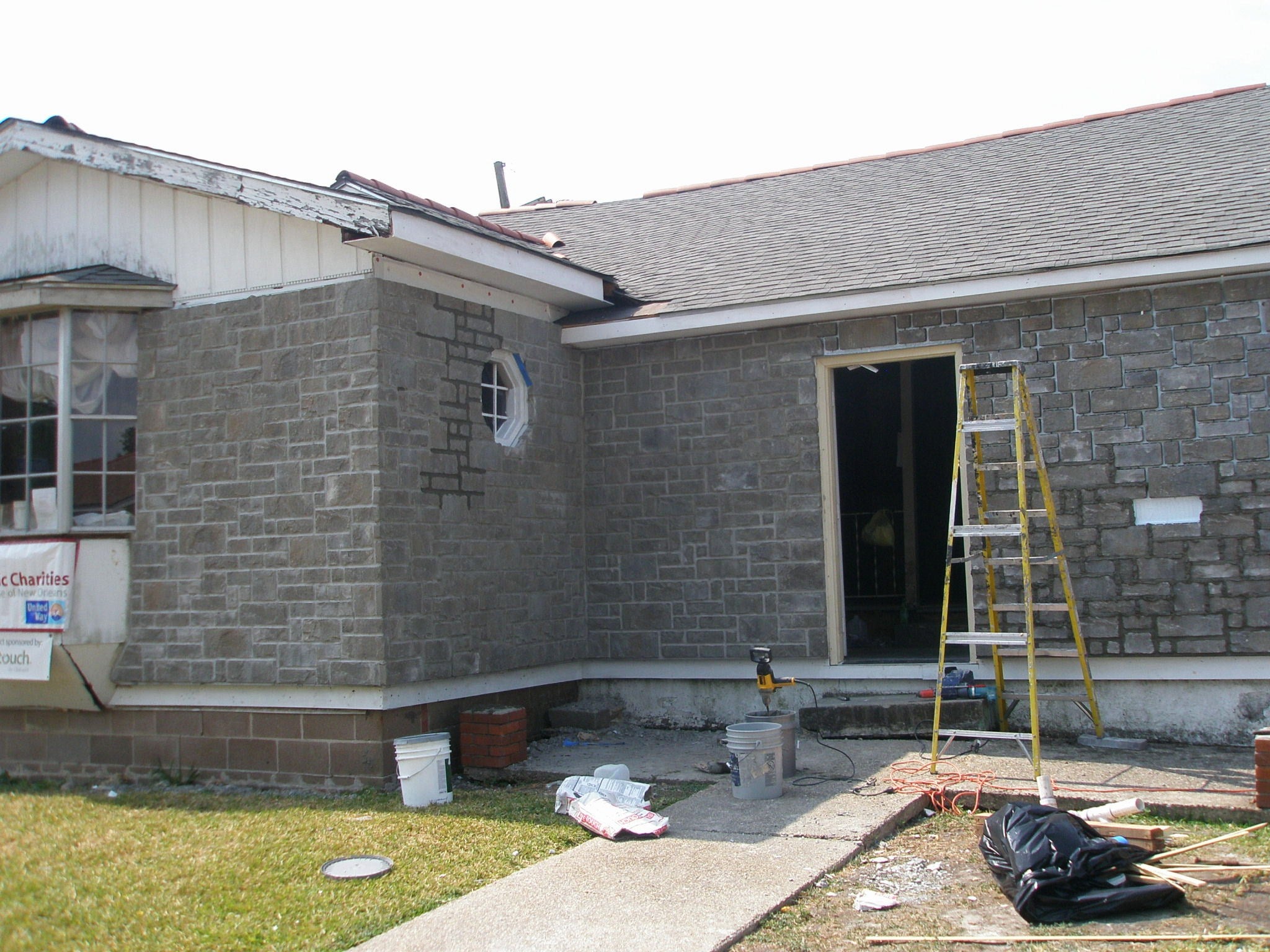 . . . . . . . . . . . . .

The other house Belgard sponsored on Tricou Street in New Orleans, is the home of an elderly blind lady who loves to have her grandchildren visit her. Yet, after the storm waters of Katrina destroyed her home almost six years ago, she has not been able to move back in. That is all about to change. While the inside of her house is still being completed, the Belgard Permeable Paver side path has been installed. This path will allow the homeowner to walk safely from the front to the rear of the house where she can enjoy her grandchildren as they play in the yard.