Volunteers and experts from Belgard® and Oldcastle® Building Products arrived on May 11th at two New Orleans homes devastated by Hurricane Katrina to make a difference – and that they did! Within one day, a permeable paver path was installed so that a homeowner could walk safely from the back to the front of her home, and at the other house, a transformation began with a new look from Suretouch® stone veneer. All products and expertise were donated. (For more information on the homeowners, read last week's blog)
Rayne Street home
This home had the molded wood removed, an insulation wrap applied, then Oldcastle's Suretouch Veneer System in Morency Stone was put in place. Installation is simple with 8 easy steps. With Suretouch, the home has a higher insulation factor, which makes it cooler during the hot New Orleans summers. Let's not forget the beauty Suretouch adds to a home. Suretouch offers both masonry units emulating the look and feel of natural stone, as well as clay brick units for the warmth of traditional brick. Click for a brochure.
Tricou Street home
Belgard brought experts and materials to create a safe walkway using Eco Dublin pavers, from their permeable line. In only a few hours, the new walkway was hosed off and ready for foot traffic. Permeable pavers allow rain water to return to the soil instead of pooling on the walk, causing a slippery surface. Belgard offers a variety of environmentally focused options. They can be used for paths, patios and vehicular traffic. Paver installation is simple, or use a Belgard Authorized Contractor.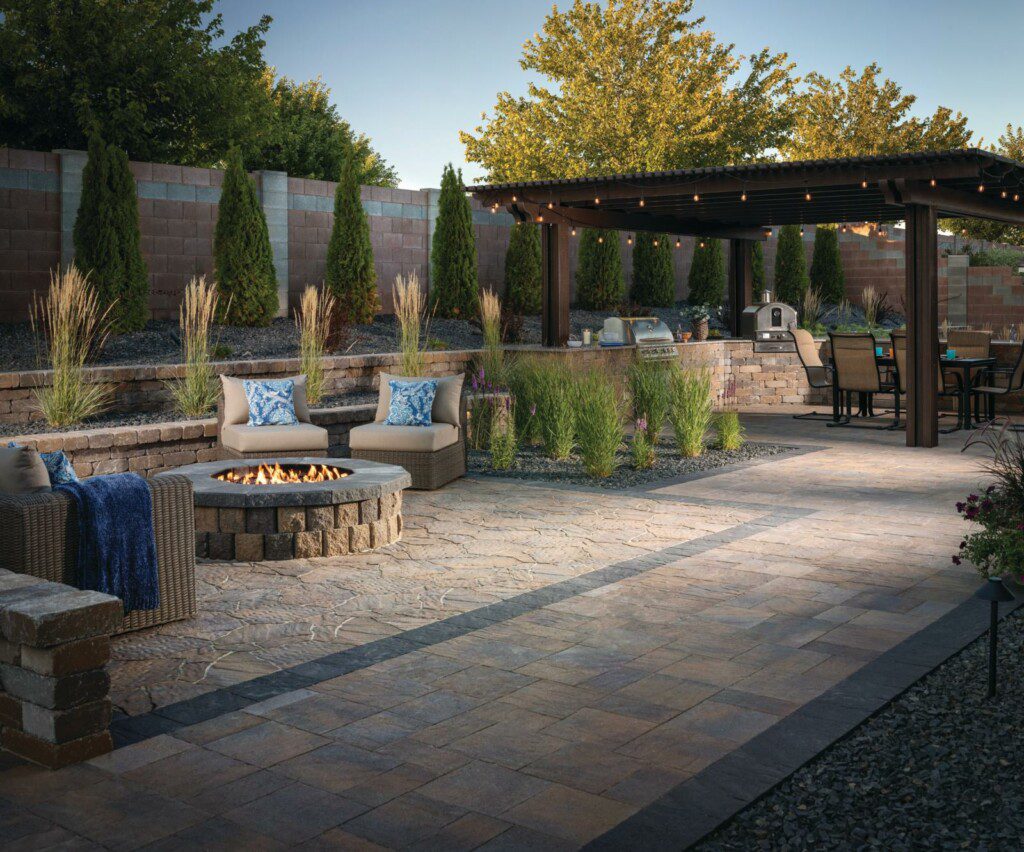 See the final photos in the next blog.
Through the organization of New Orleans based, Operation Helping Hands, a group of volunteers, including Oldcastle Building Products, along with Reed Construction Data, the AIA Council of Architectural Component Executives (CACE), and Hanley Wood formed a day of community outreach through Project NOLA. Together, they rebuilt five homes for families who were displaced due to Katrina. Two of the homes were sponsored by Oldcastle® Building Products, who donated Belgard Hardscapes pavers and Suretouch® Veneer System. In addition to donating products and funds, Oldcastle teams of experts rolled up their sleeves and led the charge to rebuild these two homes.