Hurricane Katrina hit New Orleans six years ago this August. Today, over 5,000 homeowners still have not been able to return to an acceptable living situation. Although many have received government assistance and grants to rebuild, they have faced a major hurdle: fraudulent and inexperienced contractors. Operation Helping Hands has answered the need, organizing the rebuild of over 200 homes and gutting or painting 2400 more. Operation Helping Hands has coordinated the ProjectNOLA effort for building professionals to lend their expertise this month and Belgard® is headed to New Orleans to help. May 11th will see a group of volunteer professionals from the architecture, manufacturing and contracting industries come together to rebuild five homes. Two of the homes will be sponsored by Oldcastle® Building Products, who will donate Belgard Hardscapes pavers and Suretouch® Veneer System. Teams of Belgard and Oldcastle experts will roll up their sleeves and lead the charge.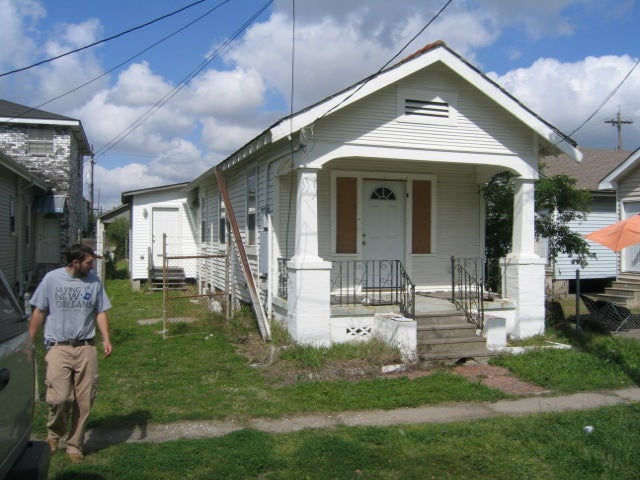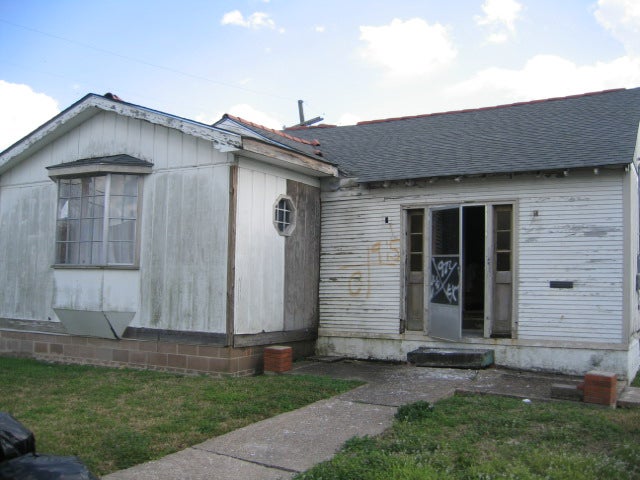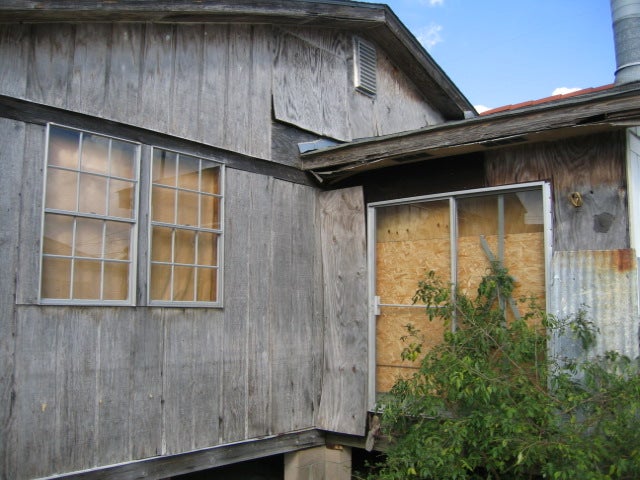 Both homes were flooded when the levees burst the day after Katrina. These courageous families moved out-of-state with few belongings, but a deep desire to returning to their beloved homes one day. After a year or so, the rebuilding process started. With plans made, contracts signed and money exchanged, both families encountered contractors who took their money only to leave the jobs incomplete. Now, almost six years later, help has arrived.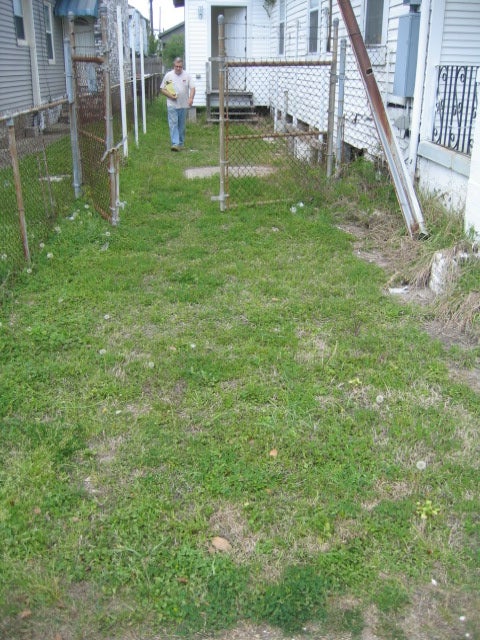 Belgard, along with Reed Construction Data, the AIA Council of Architectural Component Executive (CACE), and Hanley Wood, will make these two homeowners' dreams a reality. The Tricou Street home will allow a blind woman to return to her supportive neighbors. While the woman who lives at Rayne Street will finally be able to return to a livable house where her grandchildren can visit and play in the yard. Using Belgard pavers and Oldcastle's innovative Suretouch veneer system, long-lasting walkways and patios are in the plans. With the mild weather, outdoor living is common in New Orleans and Belgard will make space for company. The outside of the houses will be completed quickly with a beautiful maintenance free exterior that will last for years. Belgard is honored to be part of this project and hopes you will continue to follow the progress in our next blogs.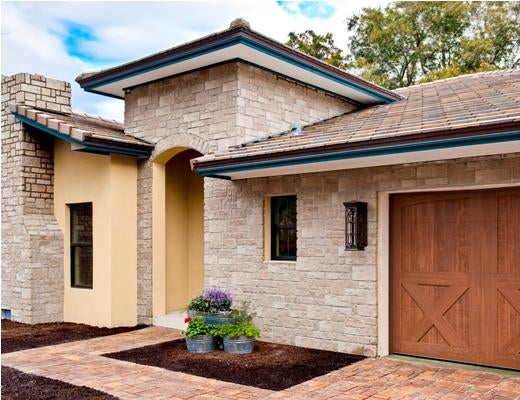 Oldcastle Building Products' Suretouch System allows for the timeless look of traditional building material such as brick and stone along with the latest in technology, at an exceptional value. Used on homes and commercial buildings, there is a variety of colors and shapes to coordinate with any architectural style. The installation uses premolded polystyrene panels to secure the product and mortar is installed using an injection gun or grout bag. Learn more about Suretouch at our website and sign up for our newsletter.