ReVision House™ and Vision House™ Show Off Belgard® Products Are you remodeling or starting new construction? Are energy efficiency and environmental impacts a concern for your next project? Belgard Hardscapes and Suretouch® Veneer Systems, two product lines of Oldcastle Architectural Products, were selected to play a major role in Greenbuider Magazine's ReVision House and Vision House (Orlando) demonstration homes, and are available for your projects. Belgard pavers and Suretouch masonry are integrated into the homes, which are built with site-specific solutions for key green building issues.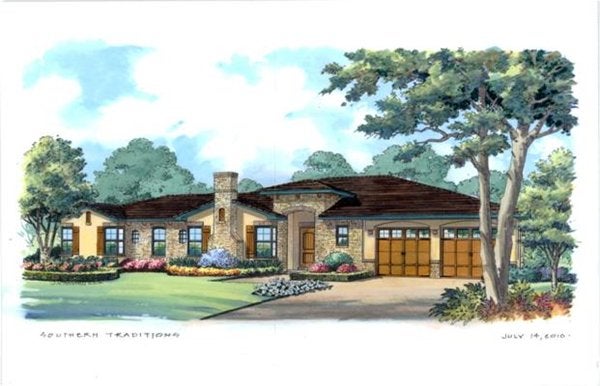 Suretouch Veneer System The ReVision House will be retro-fitted with Oldcastle Masonry's newest product, Suretouch. The patented veneering system, with an insulation factor of R-13.5, creates a more energy efficient and acoustically comfortable environment. The system's simple installation process is available in both concrete masonry stone and clay brick options, creating a beautiful exterior in a fraction of the time.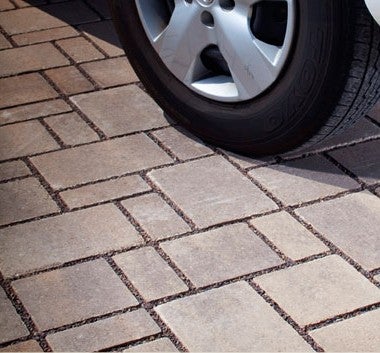 Belgard Permeable Pavers Belgard's Environmental Collection products, Subterra and Eco Dublin, in driveway and patio pavers perform at more than five times 100-year storm standards. These concrete pavers are spaced to allow rainwater to absorb into the ground, thus reducing runoff, filtering impurities, and improving drainage. These  natural looking concrete pavers are durable enough for vehicular traffic and attractive to use, giving your project the benefits of green without compromising beauty and style. Home Tours Home tours of both ultra-energy-efficient homes will be conducted at the upcoming NAHB International Builders' Show to be held in Orlando January 12-15. Shuttles start at 10am and depart the homes at the following times: 1/12 departs at 4pm; 1/13 departs at 3pm; 1/14 departs at 4pm; 1/15 departs at 1:30pm
About the Homes

:

The ReVision House project, a deep energy retrofit, remodels an existing home that is currently below current new-construction standards for energy efficiency to not only meet current standards, but to outperform them by a whopping 70%. The Vision House project is completely new construction with realistic, sustainable construction ideas. Both projects provide real, cost-effective, sustainable solutions that are appropriate for today's economy. And Belgard plays a key role.