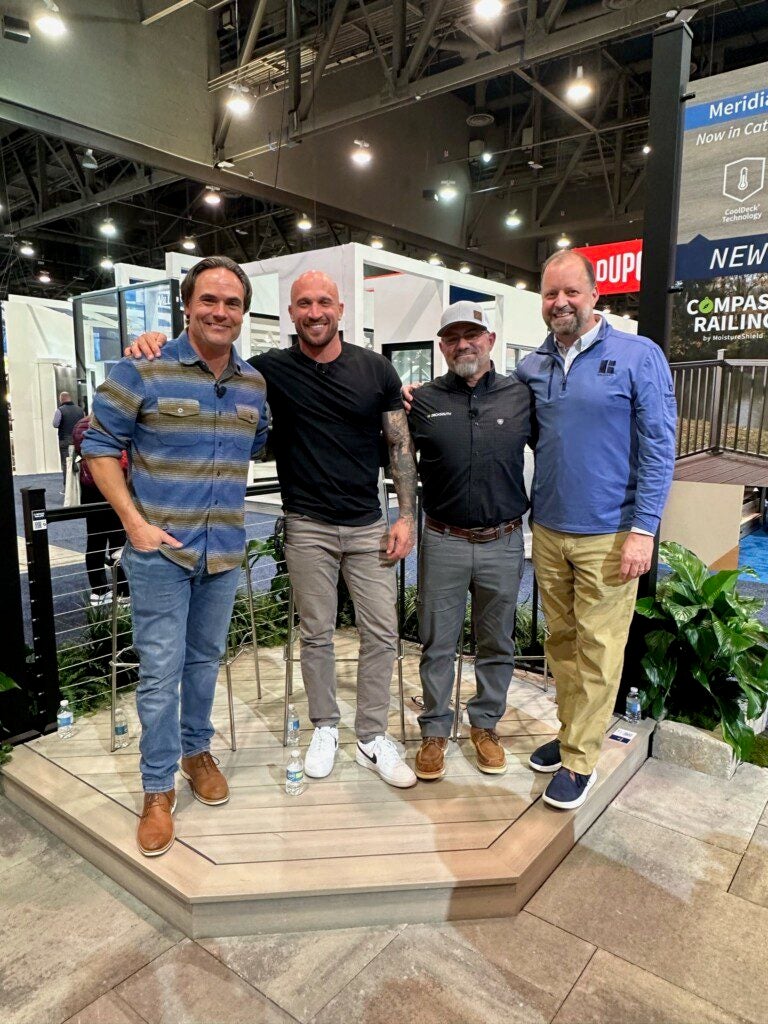 We love getting advice and insight from our fellow outdoor living experts. The industry continues changing, with more demand on contractors to deliver exceptional outdoor spaces.
We recently had the opportunity to speak with influential contractors Matt Blashaw, Mike Pyle and John Lea to talk about the latest developments and outdoor living industry trends during the International Builders Show in Las Vegas.
Here are a few key takeaways.
Homeowners Prioritize Functional Outdoor Spaces
The Covid-19 pandemic changed so much about our everyday lives and continues to have a lasting effect. More time at home means homeowners now place much more value on their outdoor living spaces than ever before. Homeowners want the outside to feel like an extension of the inside of their home, with a seamless transition between the two.
Functionality is now a priority. Homeowners want more out of their outdoor spaces than a patio with a table and a couple of chairs that they use for the occasional backyard barbeque. They are looking for multipurpose, multifunctional spaces that include dining rooms, living rooms and exercise spaces all in one. Homeowners are also beginning to incorporate the outdoor kitchen, outdoor bar and pool areas together.
Additionally, homeowners are using their outdoor spaces year-round rather than just when the weather is ideal. There are several additions you can include so homeowners enjoy the outdoors no matter the season, such as outdoor heaters, outdoor fans, cooling systems and shade structures like pergolas.
Backyard Ideas for Cohesive Outdoor Living Spaces
In years past, most contractors stepped into their client's yards to create one outdoor project – such as a deck, a paver patio or a pool. There wasn't a blending of materials to create a truly cohesive space.
Homeowners today want to create spaces that have a cohesive look, using a variety of materials to add more depth and interest. They are also looking for guidance on how to get the best use of their space with various textures, landscaping and structures that span the entire backyard.
It's now easier for contractors to provide these multi-dimensional spaces for clients thanks to product innovations on the market and suppliers like Oldcastle APG. In addition to Belgard pavers, having complementary products like decking, pool finishes and outdoor accessories all under a single umbrella lessens the hassle for both contractors and their clients.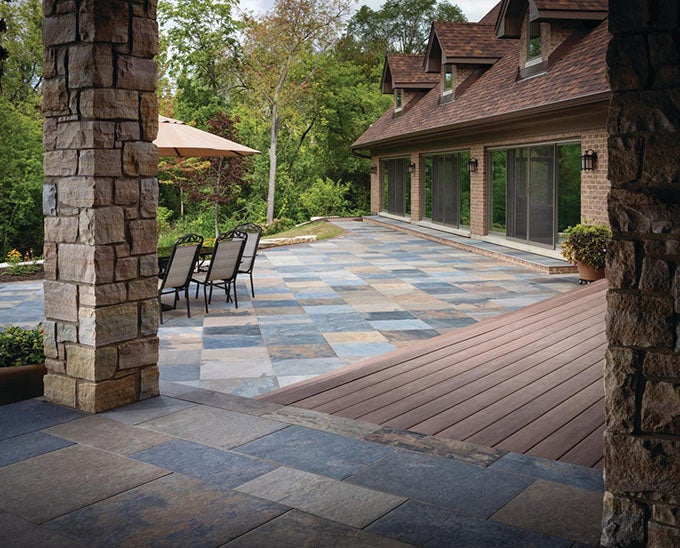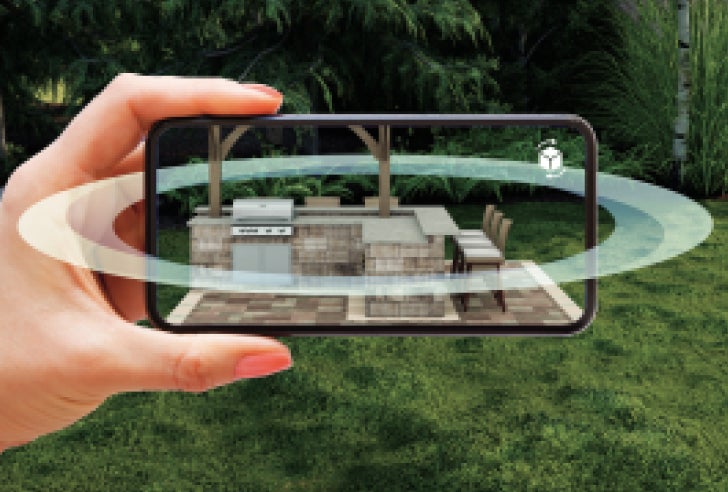 Solving Problems Through Outdoor Design
It's important to have a clear, well-thought-out design before beginning construction on an outdoor living space. This ensures you aren't missing important elements homeowners might not think to address initially, such as the way the sun hits a portion of a patio, resulting in the need for shade.
3D design tools and augmented reality have changed the game for contractors and homeowners alike. This new technology allows homeowners to visualize how a space will look and address any changes or concerns before installation begins.
Listen To Our Outdoor Living Design Podcast for More
You can hear the full conversation with John, Matt, Mike and Joe by listening to the latest episode of Inside Out with Belgard. This episode was recorded live during their panel at the International Builders Show.
Inside Out with Belgard is available wherever you listen to podcasts.