Whether it's indoor or outdoor design, answering, "What's next?" is a big part of the job. And one of our favorite tasks each new year is announcing our Color of the Year – or should we say 2023 Colors of the Year, Tidepool and Seagrass.    
Tidepool, a deep teal, and Seagrass, a soft sage green, represent the connection between land and sea and create a soothing sense of calmness. Inspired by natural elements, they showcase both richness and softness and pair perfectly with Belgard's range of paver colors, textures and styles.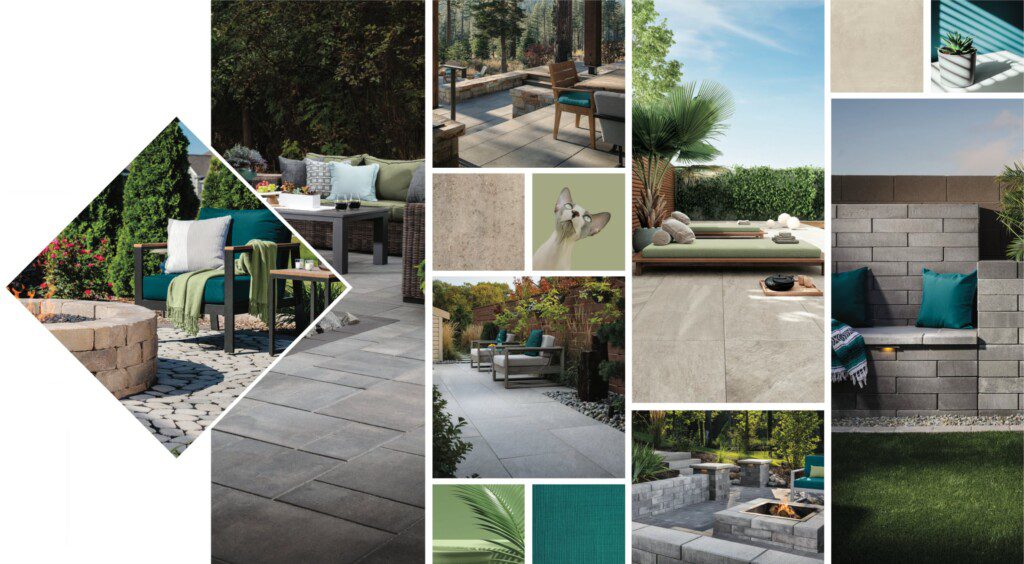 One of our top five outdoor living trends for 2023 is mixing various materials, colors and textures to create more visual interest in your space. Whether used individually or together, adding our 2023 Colors of the Year to your outdoor spaces can bring in added brightness and complement warm and cool-toned paver palettes, depending on your home style and preferences.   
You can even think of how to utilize these tones alongside our pavers to reflect the range of vivid landscapes across the country, no matter where you live. Here are a few ideas to get you started.
Coastal Cool
Mixing Tidepool and Seagrass with light neutral tones like ivory, white and tan (think of our line of Porcelain pavers) captures the serenity of sandy beaches, where we took a great deal of inspiration for both Colors of the Year. Accents in our Tidepool shade, such as blankets, throw pillows or other décor, add more depth, while Seagrass can add softness and balance. Adding texture with our upcoming Textiles line of pavers also brings more dimension (check back for more information on Textiles in 2023).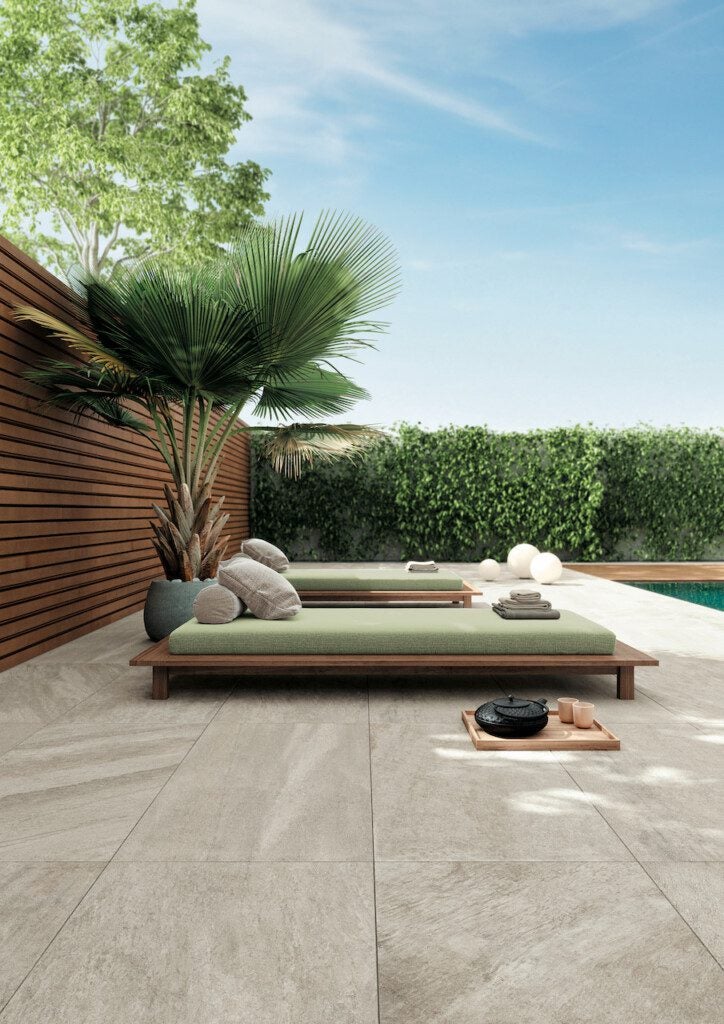 Desert Dreams
Warm tans and deeper browns with red or yellow undertones, such as our Lafitt Paver or Dimensions in Avondale, evoke the dusky beauty of a desert sunset. Tidepool can provide a deep, rich accent to these shades, while pops of Seagrass call back to the cactus and sagebrush that thrive in the scorching heat. When combined, these colors give you the perfect Southwestern vibe.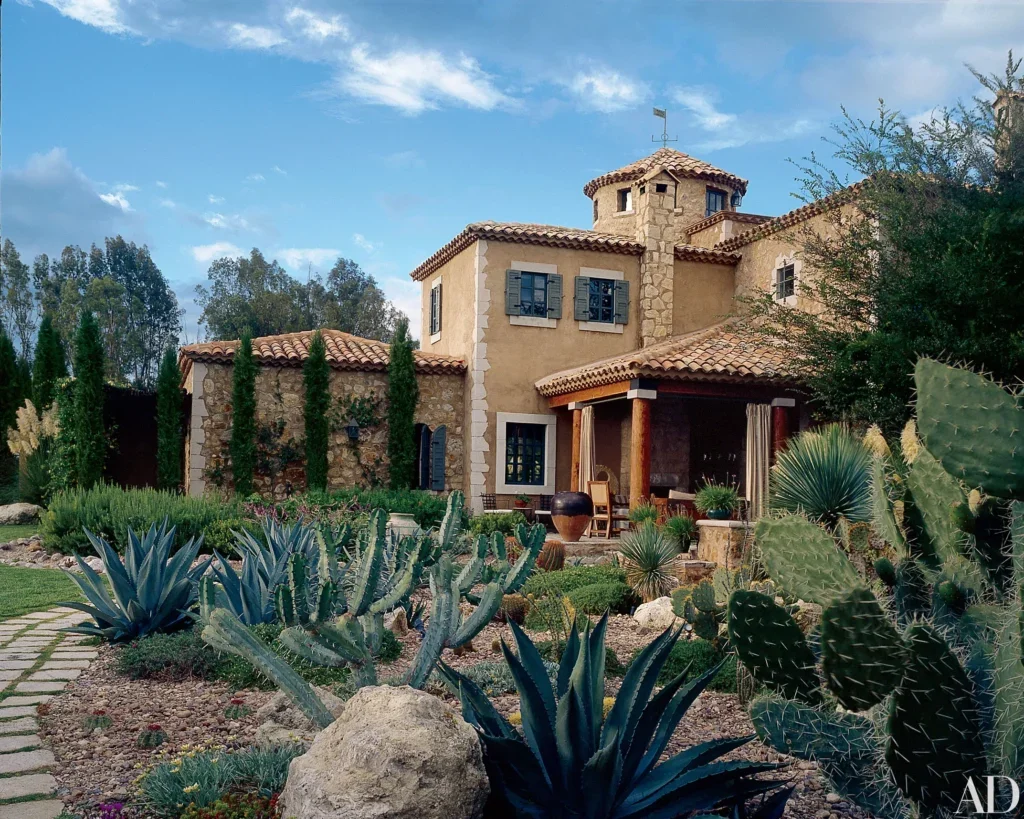 Misty Mountain
The foggy, moody Pacific Northwest is great inspiration for your color palette. Cool neutrals like shades of gray and black (which continue to be popular among today's homeowners) call back to those misty mountain ranges. These pair beautifully with Tidepool's deep blue-green tone, reminiscent of a mountain lake, and the soft brush green of Seagrass. Our Basalt paver is an excellent choice for a cool-toned paver that creates an edgier look and feel with its volcanic-inspired texture.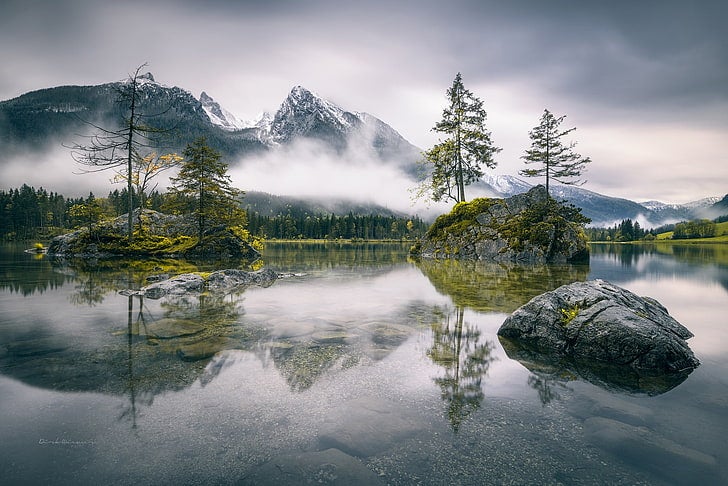 Get More Inspiration
These are just a few inspirational ideas for incorporating our 2023 Colors of the Year into your outdoor living areas. Check out this blog post for more ideas on incorporating color and texture.
If you're ready to upgrade or start a project next year, Belgard Rooms can help you find a templated design you can customize to suit your needs – and integrate Tidepool and Seagrass into the final product.