At Belgard, we love bringing people's outdoor visions to life, but it's always extra special when we get to do this for one of our own.
Angel Nelson is Belgard's Multimedia Design & Production Lead. When she and her husband moved from an apartment into their new home with a backyard, she couldn't wait to turn this grassy blank canvas into a dream outdoor living space.
"After seven years at the company, working with our amazing product photography, I had been dreaming of having a beautiful backyard space of my own," said Angel.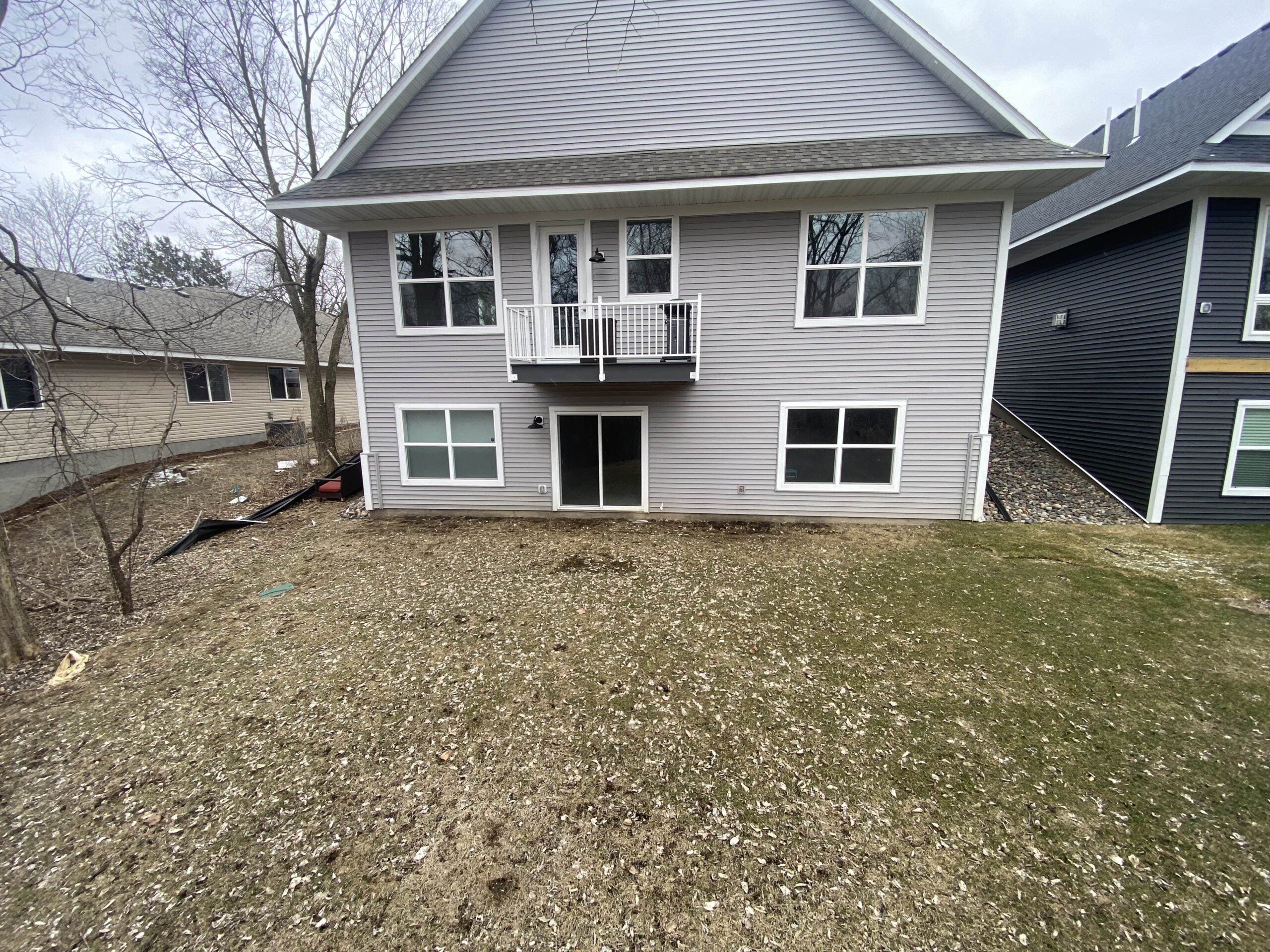 A Space for Any Season
The timeframe for decent weather is short in Minnesota, so Angel's main priority was creating a space where she could maximize her time outdoors. "I wanted a bar area to hang out and have dinner at, and a firepit living room to relax around. And I wanted the overall design to be very contemporary to match our home." 
After taking the Belgard Rooms style quiz, Angel filtered her suggestions down to two rooms that best represented her vision – Metropolitan Firepit Living Room 2C and Metropolitan Kitchen 2C from the Belgard Rooms gallery.
After gathering inspiration, she sent the designs to her contractor as a starting point and worked with him to customize her outdoor living space. With a little more discussion and measuring, all her information was sent over to Belgard Design Studio. In return, she received super realistic renderings of her design that used actual imagery of her yard and house to provide the most accurate representation.
"They even gave me some awesome suggestions to add planters and a privacy screen, which is something I hadn't thought of. I'm so glad they made these suggestions, and they even gave me some additional suggestions of other colors I could incorporate to differentiate between the two Rooms. They really took my backyard to a new level with a very well thought-out design," she explained.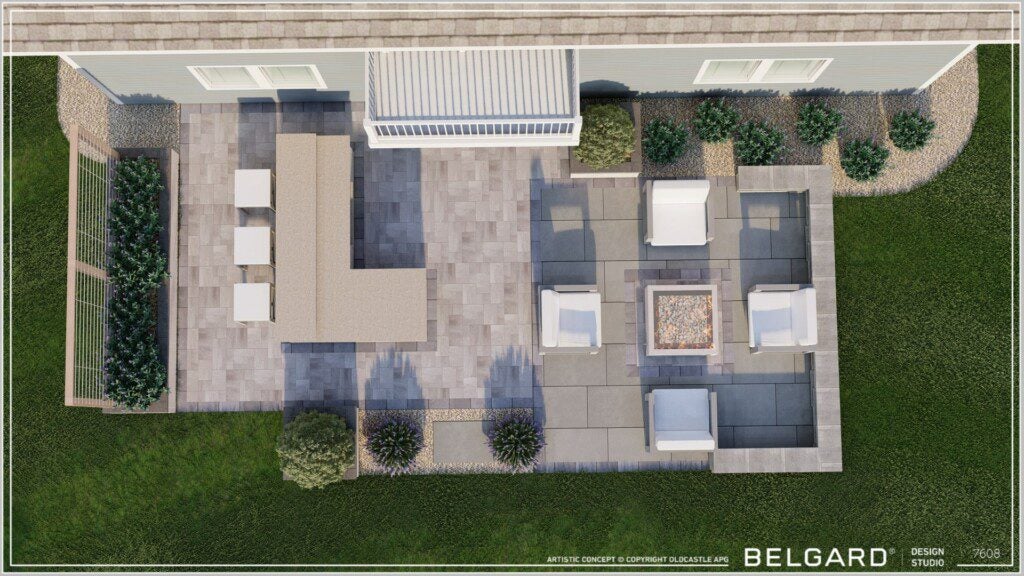 Angel's New Backyard
Angel went with Belgard's Artforms™ line because it matched the contemporary look she was going for. The product uses a modular concrete panel system to create a wide variety of designs that can be installed with ease. It was used in the creation of the bar, planters, privacy wall and fire pit to give her backyard a cohesive look. In addition to Artforms, Angel's backyard also features the Melville™ Wall system and Origins™ and Dimensions™ pavers around the firepit and bar areas. She also utilized Tru-Scapes lighting throughout the space to ensure she can enjoy the outdoors any time of day or night. 
When asked about her favorite part of the design, Angel answered, "Just using it! The entire space is so perfect. We try to use it as much as possible, whether it's having people over or just my husband and I having dinner. I know I'll be able to enjoy my backyard for many years to come!"
Check out Belgard.com/Rooms to start your style quiz and create your own backyard retreat like Angel.