Are you ready to upgrade your outdoor living space? Or do you have a dream project in mind, like an outdoor kitchen or living room, but don't really know where to start?
We're going back to basics with a few simple tips that can help you plan and find the right tools, products and people to make your backyard the best room in – well, outside of – the house.
# 1 – Find Inspiration
Take time to research and find inspiration for what kind of styles you like, different layouts and the features you want to include in your outdoor living space. Do you want a cozy fire pit for family time, ample seating or an outdoor kitchen with all the elements for cooking and entertaining? Belgard Rooms is a great place to begin. Take our interactive quiz to help you find your ideal style and Belgard products.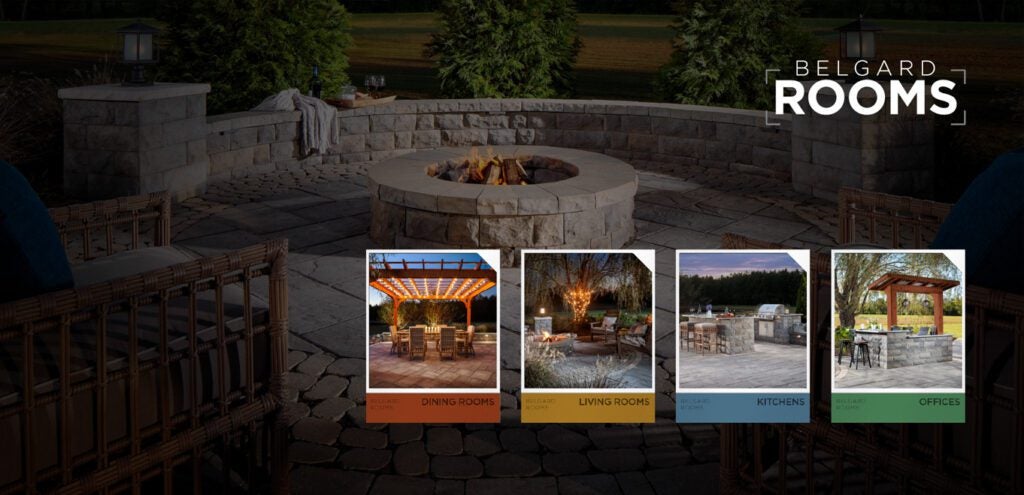 #2 – Get Organized
This is easy to do with Belgard Rooms. Once you take the quiz and find your style, you'll get access to a Rooms Gallery with examples of backyard projects that fit your unique taste. Save your favorites to make it easy to communicate once you are ready to start the design and build process.
#3 – Design Consultation
Once you know your style and have an idea of what you want your outdoor living space to look like, you can set up a design consultation through Belgard. Your Design Consultant can show you templated options customized to suit your needs. They can also connect you with a Belgard Authorized Contractor and Dealer for next steps to bring your outdoor living dream to life.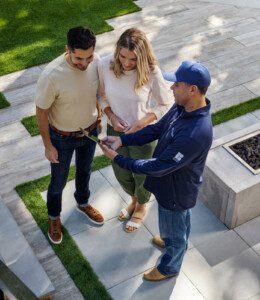 #4 – Find the Right Products
Work with your Belgard Authorized Contractor (BAC) or Dealer to select the right pavers and accessories that match your outdoor design style. They can find the products matched in your Belgard Rooms quiz and make recommendations if you want a different texture or color option.
#5 – Installation
Once all of the decisions have been made, it's time to put your BAC to work installing your Belgard Room. Belgard products are guaranteed against manufacturing defects for as long as you own your home with a transferrable warranty, in the event you sell.
Now, time to relax and enjoy your beautiful, one-of-a-kind outdoor living space by Belgard Rooms!