How many times have you had clients who need to scale back on their dream yard because it wasn't in their budget? How often do you have to coordinate multiple projects because work is being done in phases instead of all at once?
You can help your clients get the space they want and simplify your work schedule with the Belgard Preferred Payment program. Available exclusively to Belgard Authorized Contractors, our financing program offers a range of flexible plans to help you close more deals while constructing your client's dream projects.
What You Get:
On-hand financial experts to answer your questions and walk you through what options are best for your business
Access funds on the same day as approval
Win larger projects in credit limits up to $65,000
Paperless, mobile application process with Android an iOS support
What Your Customers Get: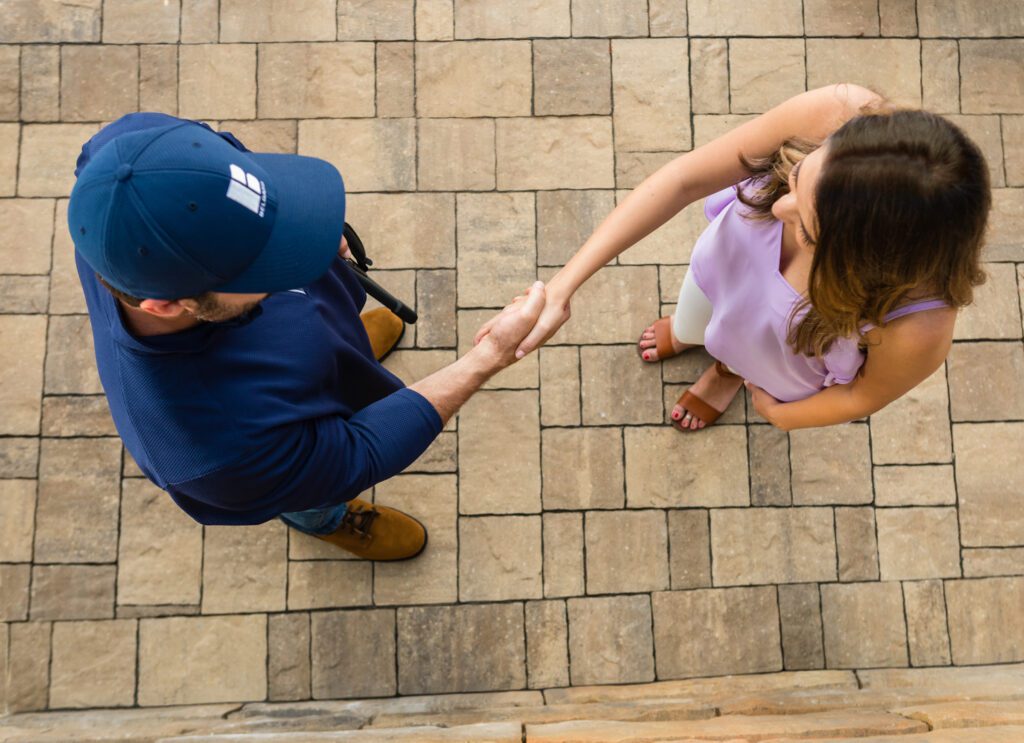 Coverage for extras like furniture and appliances
Reduced interest rate, deferred interest and promotional payment plan options
Quick, paperless application process
Partial financing options
The Belgard Preferred Payment Program is available through the GreenSky® Loan Program.
CONTRACTOR TESTIMONIALS:
Don't just take our word for it! See what some Belgard Authorized Contractors have to say about the Belgard Preferred Payment financing program.
Rob Hirsch, Splendor Landscape Designs, Ltd. – Commack, NY
"I find that Belgard Preferred Payment works particularly well with selling big ticket items, like an outdoor kitchen. It also works well with clients who know they're getting a bonus later in the year. They can build what they want now without having to wait or pull money from other resources. It gives the customer another reason not to say 'no'."
Amanda Cooper, Primary Grounds – Greenwood, IN
"I always present BPP as a way of keeping your money in your investments so it can gain more over the length of time. I would encourage all hardscape contractors to take advantage of this tool; it does increase the sale. Another thing to think about is that it simply sets you apart as a company because a lot of my competition do not have a financing option."
Myra Norton, GreenState Landscaping – Lumberton, NC
"The program has helped us both increased the size of projects and close on jobs that we would have lost otherwise. I've never had an issue with getting my money after an install, and the payment comes pretty quickly. I wish all my jobs got paid as quickly."
Sarah Rose, Black Diamond Paver Stones & Landscape, Inc. – Sacramento, CA
"Because of the financing options, we have customers who are able to do a full remodel (instead of in stages), leading to thousands of dollars in additional business. Having a financing program available opens the door for additional business opportunities during negotiations."
Andrea Skoniecki, Patriot Landscape Design – North Myrtle Beach, SC
"Having a financing option lends credibility to our business. It's also comforting to know that we will definitely get 50 percent upfront and the balance when the job is done, even when the project grows – and it almost always grows. Adjusting the loan for any additions just takes a phone call."