In most parts of the country, April is the perfect time to dine out. And by "out" we mean, outside…specifically, in your outdoor living space. So, let's get cooking outside with some backyard burritos!
The first Thursday in April is dedicated to a longtime favorite, handheld entrée – the burrito. Whether you stuff them with fresh grilled steak (yum), grilled veggies (double yum) or classic rice and beans, burritos are a versatile, portable option that are sure to please.
But there is an art to proper burrito building. Without the right technique, you risk having a cheesy, bean-filled mess on your hands, literally. To celebrate National Burrito Day, here are a few tips to perfect your tortilla technique.
1. Start with a Good Burrito Base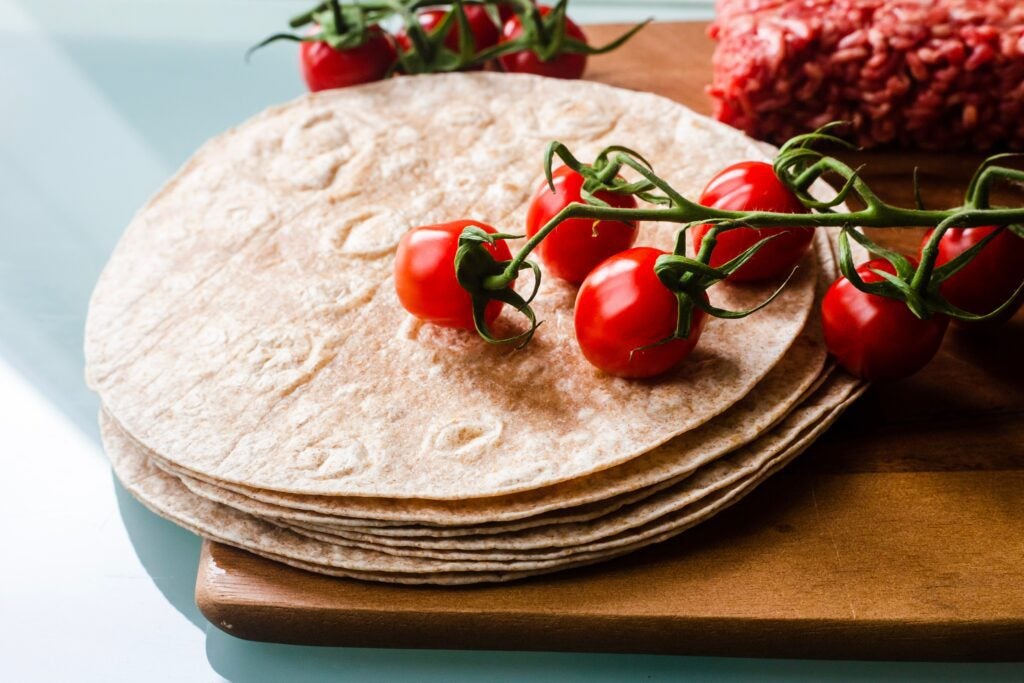 Foundation is everything – whether you are building a paver patio or a burrito. Selecting the right tortilla is key to building your base. Your standard burrito uses a 10-inch flour tortilla. Taste profiles aside, flour is preferable to corn because it's more flexible and holds more moisture, which is important if you use a lot of sauce or beans in your filling. Smaller tortillas will result in smaller burritos (who wants that?) and larger ones tend to split in the center from the weight of stuffing. We told you – this is an art. 
2. Warm Your Tortillas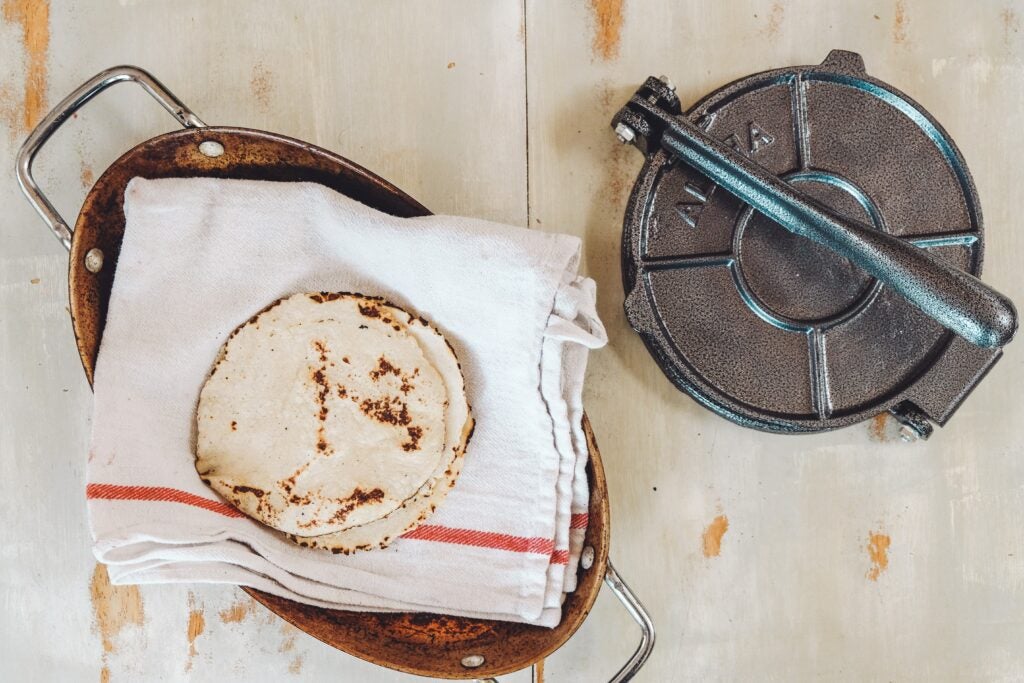 Cold wrapping your tortilla is a sure way to a busted burrito. Tortillas need to be warmed first to make them more pliable. Toss them on a dry griddle or skillet for about 30 seconds per side, until you see soft brown spots. Damp paper towels in a microwave will also work, but this makes the tortillas chewier.
3. Don't Overfill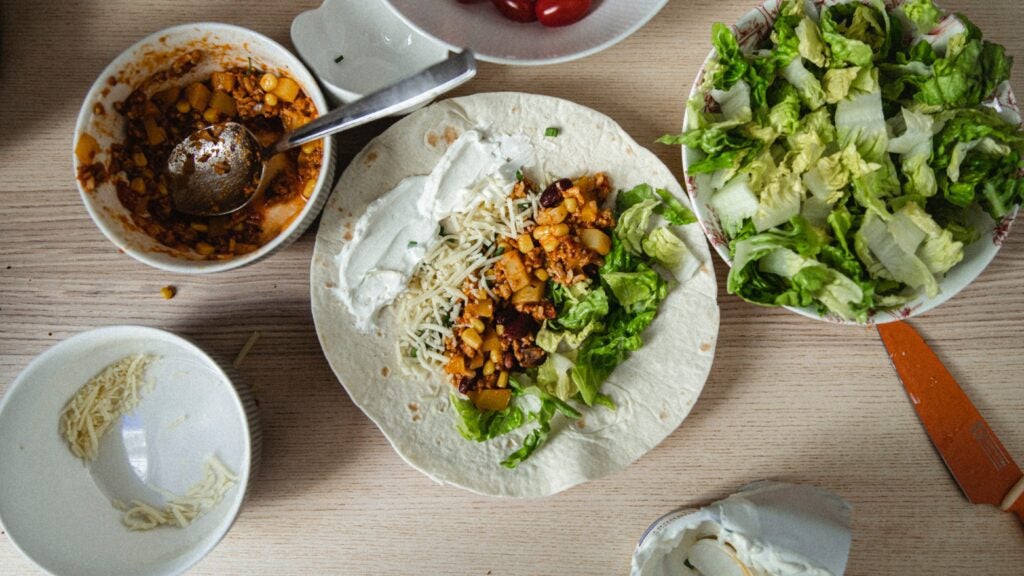 With so many toppings to pick from, it's easy to break this rule. But too much filling and your burrito will burst, especially if you use a lot of wet ingredients, like beans. The ideal amount of filling is 1-1 ½ cups for a 10-inch tortilla. You can always go back for seconds!
4. Roll Your Burrito with Care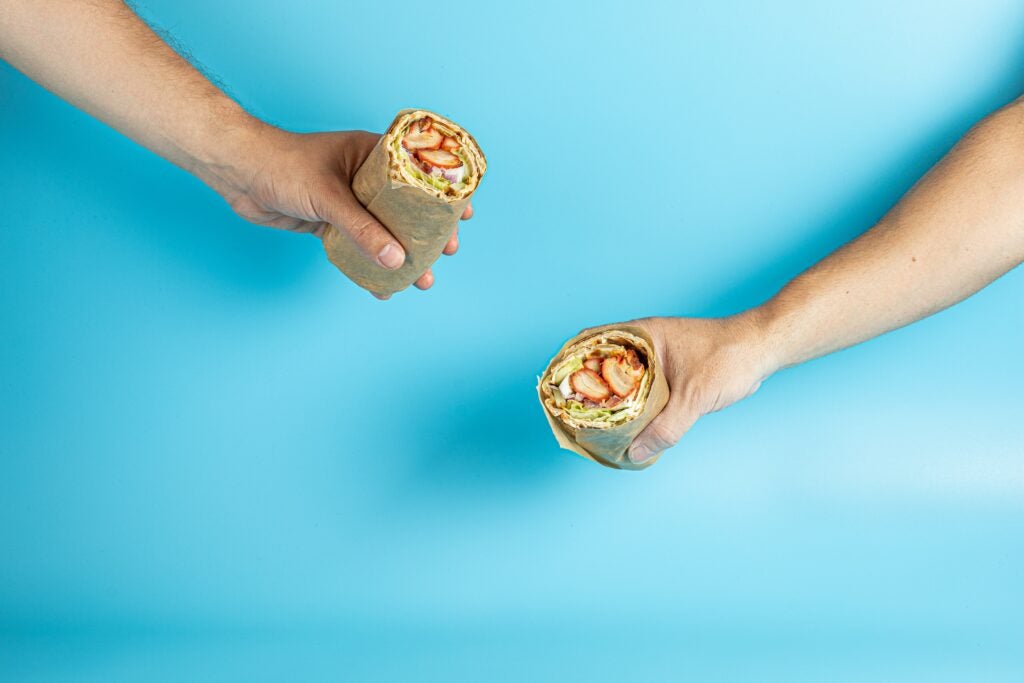 Rolling a perfect burrito takes a gentle touch and a steady hand. You want it tight enough to keep your fillings in, but not so tight it rips. With the tortilla flat in front of you, portion your ingredients on the half closest to you, leaving about an inch of space from the tortilla's edge. Next, fold the sides in at a slight "V," with the sides getting closer together – but not touching – toward the end closest to you. Then, carefully start to roll your burrito, keeping it tight. When you reach the middle, use your pinkies to fold the center edges of the tortilla toward your roll and tuck them in. Then roll to the finish!
Option: For some added crunch, sear your rolled burrito on a dry skillet or griddle for 1-2 minutes per side. For a bit of smokey flavor and that extra umph, sear it briefly on a super-hot grill. (You can thank us for that tip later.)
Take It Outside
Whether you fire up the grill to do some of the cooking in your outdoor kitchen, or just want to head out to your patio to dine al fresco – with a perfectly rolled burrito (or two) in hand, you can't miss! A few of our favorite burrito recipes are the Korean BBQ burrito, the BBQ Beef Burrito and even a grilled chicken burrito, if you're looking for something on the lighter side.
Let's get outside and eat up! That's a warp. (Yes, we went there.)