One of Belgard's goals is continued innovation—improving existing products, bringing new products to market and expanding outdoor living lines to enhance your enjoyment of the space beyond your home's walls. Now, our continued innovation efforts extend to assisting both contractors and homeowners with outdoor design tools to help plan a dream exterior home addition or elevate an existing outdoor space.
With the Belgard Rooms Planner, you can curate your style with just a few clicks. It's easy and fun…just choose the type of room you're designing whether it's an outdoor kitchen, dining room or living space. Then, you are prompted to answer a few questions that will help you tailor your designs with the special features that speak to you. Belgard Rooms offers customizable outdoor living plans that include materials lists for simplified ordering and estimating. There is also a section where users can browse a gallery of single rooms and multi-room spaces to spark further inspiration. Contractors can work with their clients utilizing Belgard Rooms, or clients can work on their own and bring their plans to a contractor.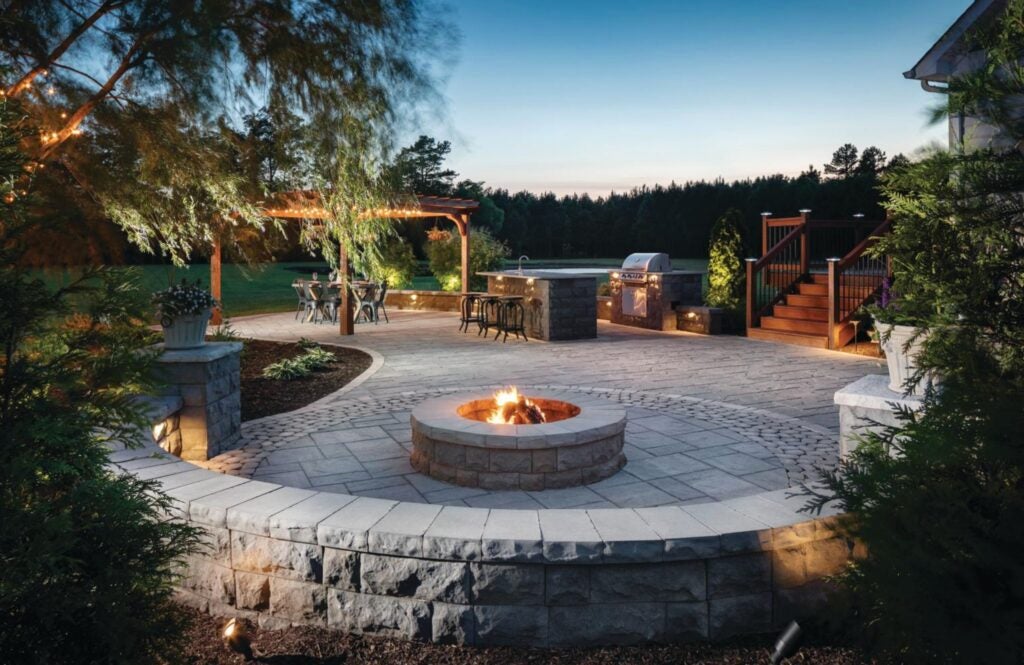 Outdoor Design Challenges Solved
One of the biggest outdoor living design challenges, when compared to interior residential design, is that most outdoor projects start from square one. This often makes it hard for a contractor and client to determine exactly where to begin. The Belgard Rooms Planner is a tool that mimics residential design. By starting with style questions, the gallery of rooms presented are specific to the tastes and needs of the homeowner. The typical method of going through a design process between contractor and client, including multiple site visits, can take as much as 25 total hours. With Belgard Rooms, the process can be streamlined to 3-4 hours and cuts down on site visits, saving everyone time.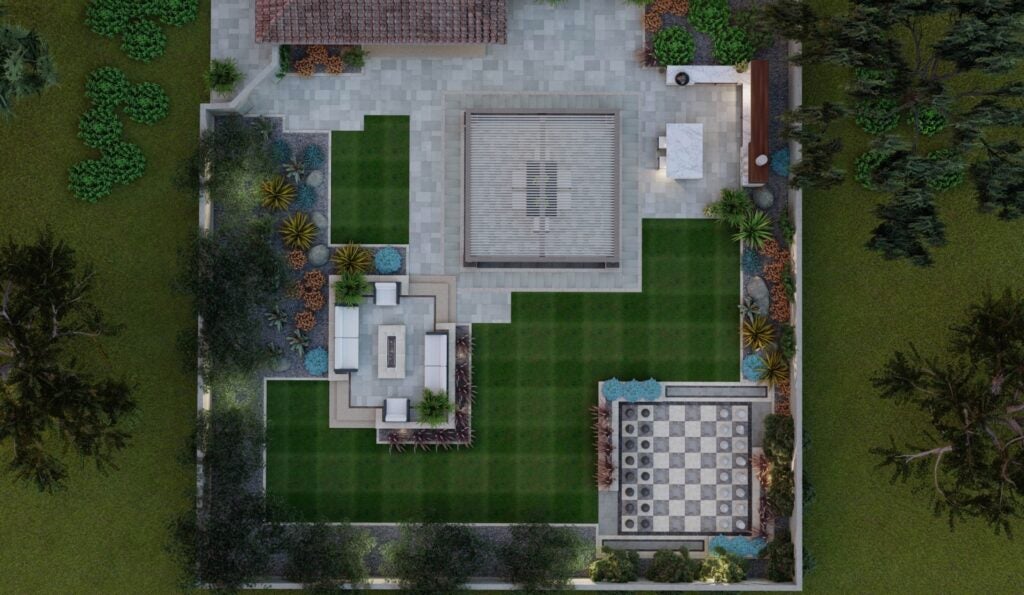 More Design Innovations Coming Soon
If you've ever watched any of the growing list of home makeover shows, designers or contractors often use design planning technology such as animation and software that is not within the budget of the average homeowner. However, Belgard Rooms will soon be coupled with the use of augmented reality (AR) to make outdoor space planning even easier. Users will soon be able to access the latest in AR technology via a variety of outdoor room designs. One click will automatically download a specific design, which uses the camera on a smart phone or tablet to superimpose the design into an existing outdoor space. Users can scale and adjust the plan, then actually walk through the space to visualize whether the design is ideal for their needs. Imagine looking at an outdoor kitchen, fire pit, planters and landscaping superimposed over an actual backyard!
As Belgard continues to innovate, we are providing our contractors and homeowners the ability to start with a plan and then build out from the ground up with patio pavers, pre-built modular fireplaces, outdoor kitchens, built-in seating and water features. Then add accessories from our Elements line such as grills, burners, sinks and more—all to customize your outdoor living space to meet your needs. Soon, you will essentially have the ability to purchase a single product, a complete room or anything in between. Stay tuned. The future is closer than you think.