Music, fashion, food, movies…all are led by new trends each year and outdoor spaces and the Belgard products that enhance these areas are no different. So, what's on tap for 2022? Let's take a look.
Overall, the largest and arguably most important trend is the shift in thinking about outdoor living in general, as related to health and well-being. Science is showing us that quality design not only provides a better space, but it actually improves our health, too. Using the theory of biophilic design, it's critical we create spaces that help us better connect with nature. This connection improves our mental and spiritual health, and makes an outdoor living space something that can truly transform people's lives on a daily basis. People are now understanding how important these spaces are as a respite from our crazy world and if homeowners and designers consider this fact, they can work to design areas that are not only great places to entertain, but spaces that also nurture and relax.
Taking a look at specific Belgard product trends, here are some of the things to look for in the upcoming year.
. . .
Large format expansion with narrow joints will be prevalent in outdoor pavers.
Mirroring the clean, modern look that's become more popular with indoor flooring, the scale of pavers has increased, thanks to continued innovation in the industry. Bigger pavers outside and larger tiles and planks on the interior often create a better indoor/outdoor flow. Larger pavers also have more surface area and makes installation quicker and more efficient. For installers, it is important to note that larger-scale pavers may require additional or new equipment for transportation and installation.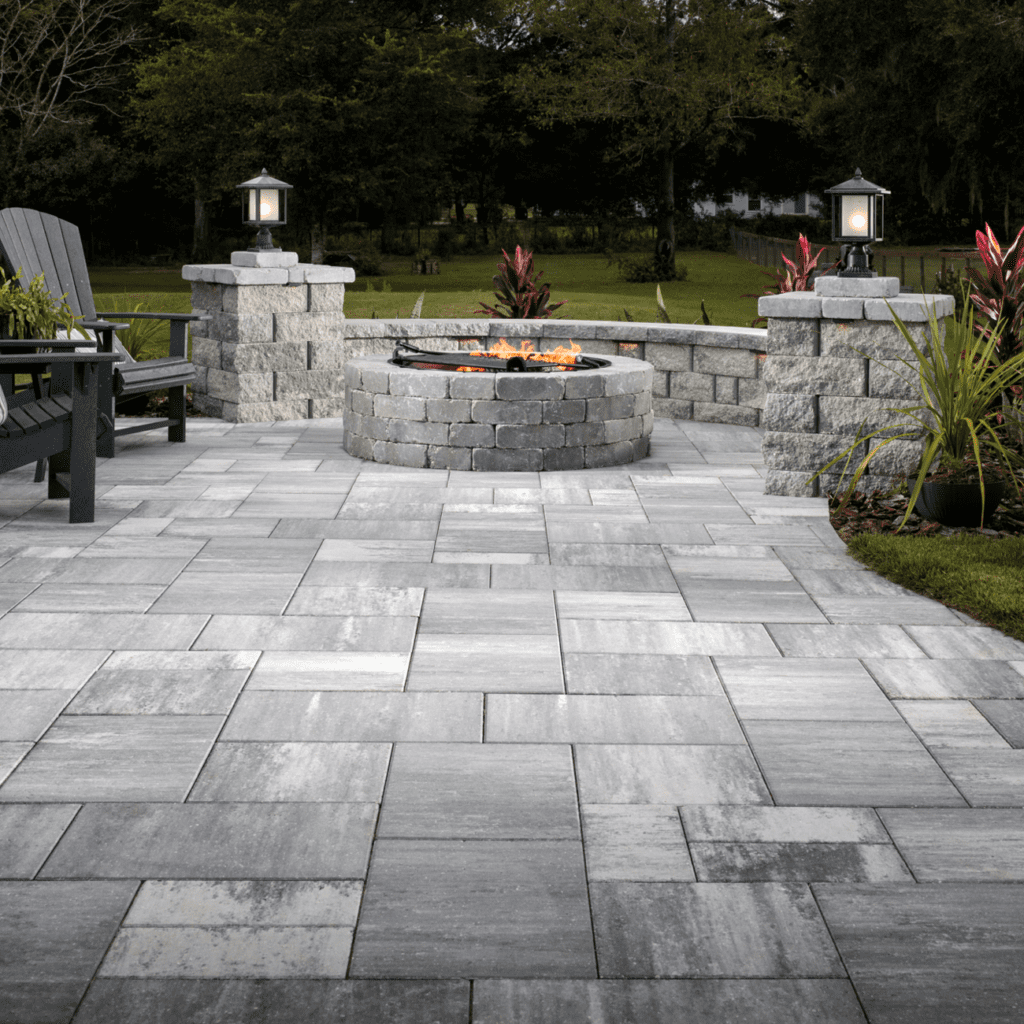 . . .
Modular, linear design is becoming the preferred style among today's homeowners.
Modular, geometric standard patterns comprised of clean lines and simple formats create an uncluttered aesthetic that aligns with the trend toward more modern design. Many pavers and other outdoor living solutions are designed in modular fashion to make install easier and faster, which allows homeowners to enjoy their outdoor space sooner. There also are 3D design and AR solutions coming on the market that can help with the design process and allow contractors to show homeowners a more immersive version of their design plan.
. . .
Functionality is key in today's outdoor living spaces.
Outdoor living is no longer focused on entertainment, but day-to-day use. Homeowners are looking to incorporate elements like lighting, sound and shade structures—even access to Wi-Fi and electrical outlets are critical to ensure that any task can be accomplished outside.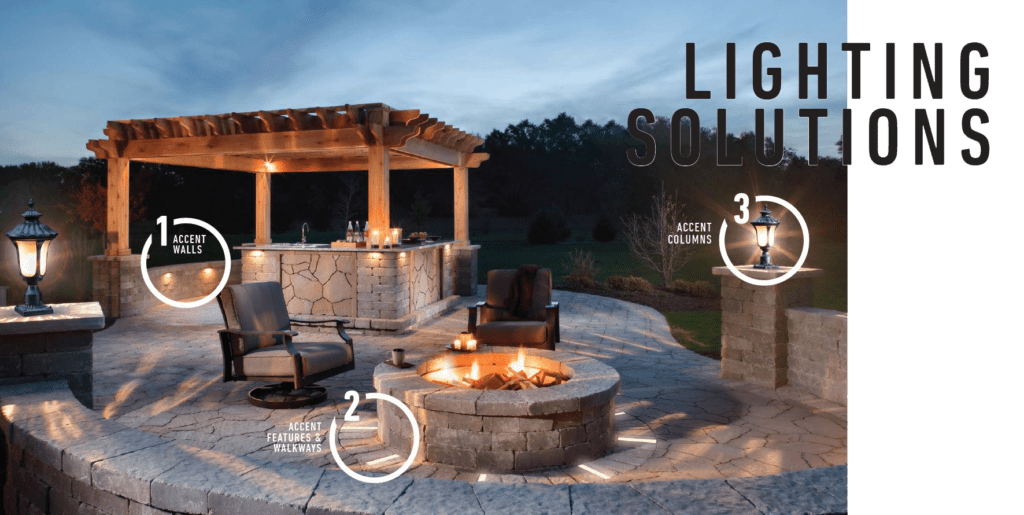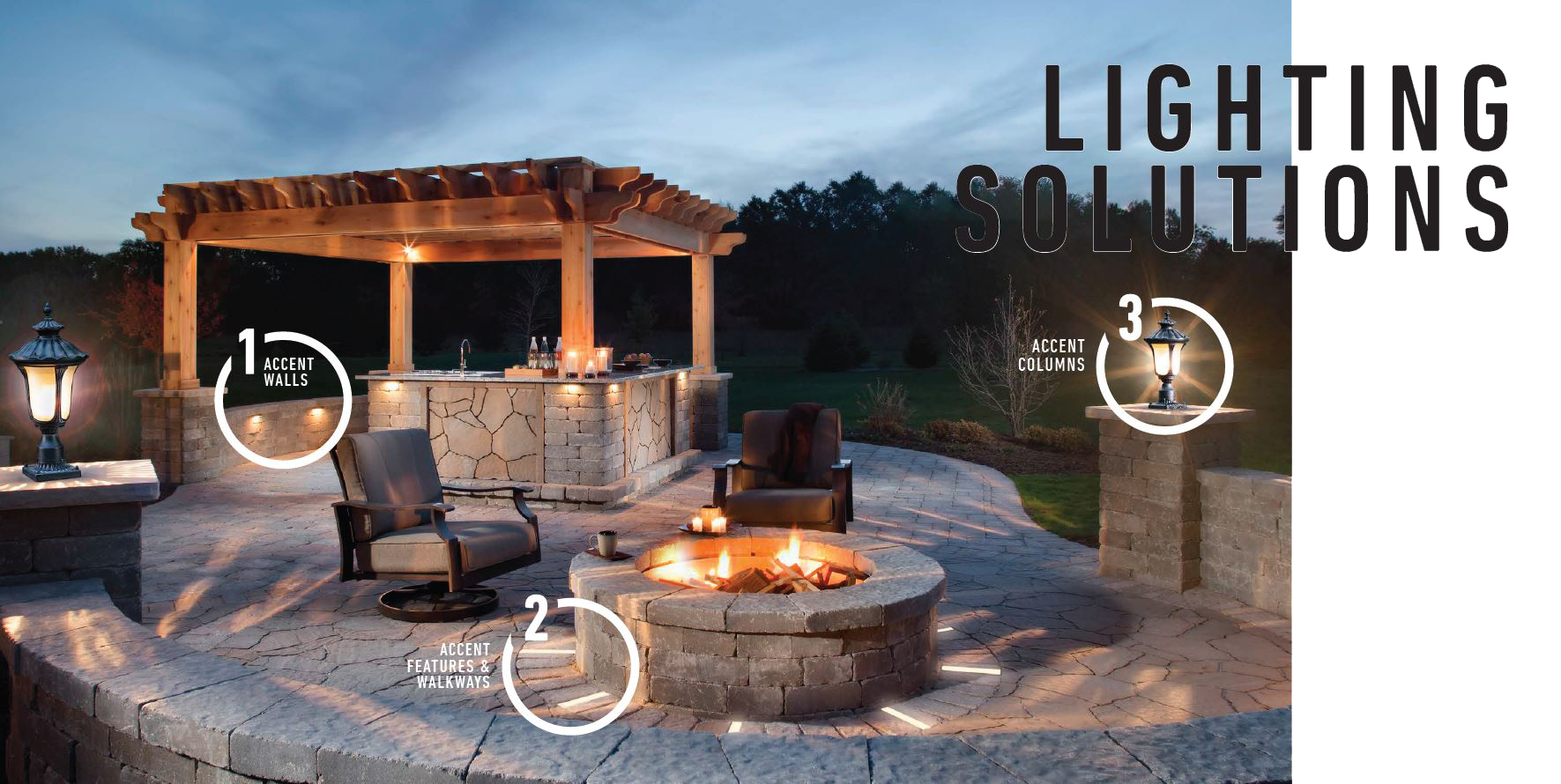 . . .
Outdoor kitchens continue to grow in product lines and features.
Food and drink are primary components of entertaining and as more people move outside to spend time with family and guests, outdoor kitchen products are becoming a key part of the design. As a result, contractors are integrating these components during the initial design phase to make it easier to show customers what the final space will look like and make design and installation simpler. For example, Belgard's new Elements line of products includes kitchen and bar accessories that can be showcased in the design process for a fully integrated space. Templated design approaches, like Belgard Rooms, also allow you to fully map out the design based on style preferences to streamline the process from start to finish.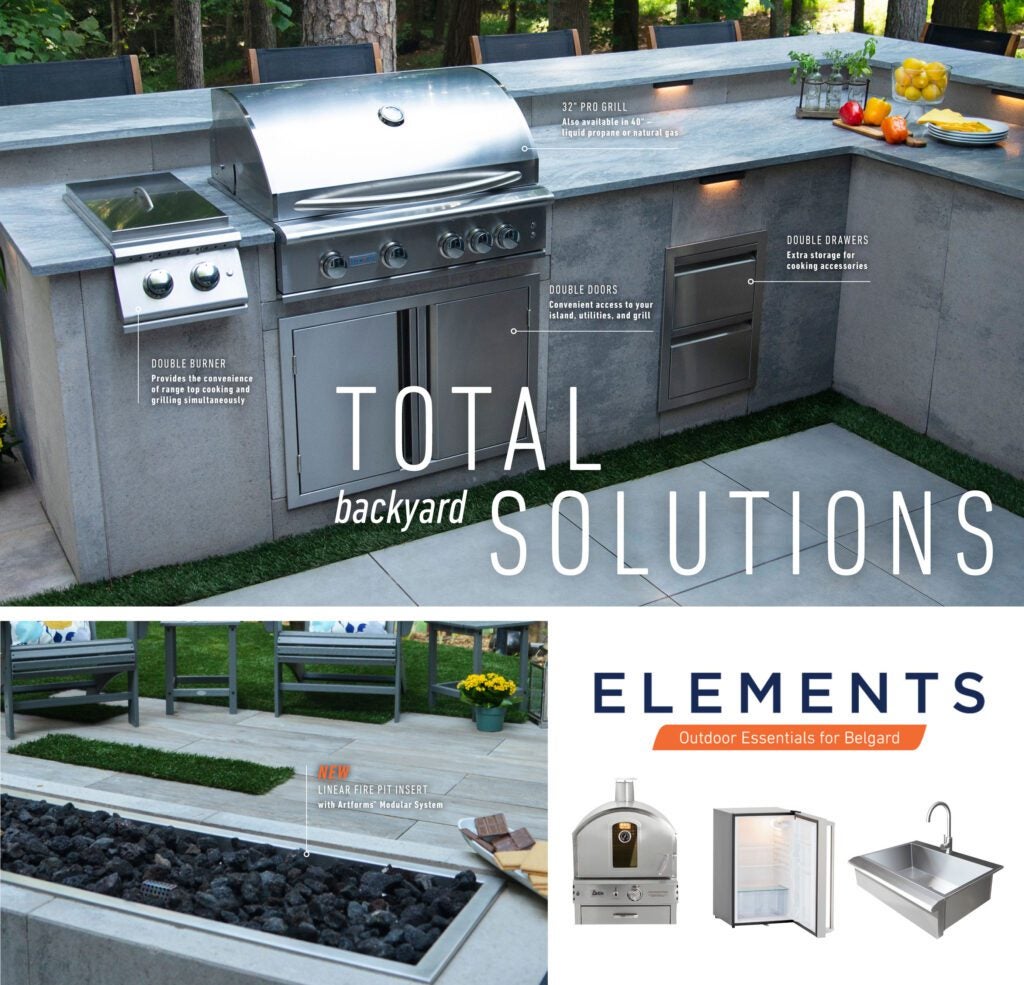 . . .
Wet poly-sand installation is becoming more common for jointing hardscapes.
Solutions are on the market today, like Techniseal's NOCO STORM, that work under wet or dry conditions. Both contractors and DIYers love the easy use of this product, which also helps avoid delays in paver installation, since you don't have to factor in any time if weather conditions don't cooperate or worry about moisture ruining the sand as it sets.

. . .
Introducing the Belgard Color of the Year…
Each year the Belgard team undertakes a rigorous color selection process that includes a deep dive into the major influencers of color trends across the globe including fashion, cinema, interior design, cultural shifts and more. The Belgard's 2022 Color of the Year is Jetset, an energizing hue, full of optimism and the promise of a glorious day. Watch our new video to take a look at this exciting color and view examples on how to use Jetset in your outdoor spaces.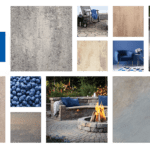 . . .
Watch our blog space throughout the year for more trends, tips and products to create an outdoor space that becomes a welcome haven of relaxation.