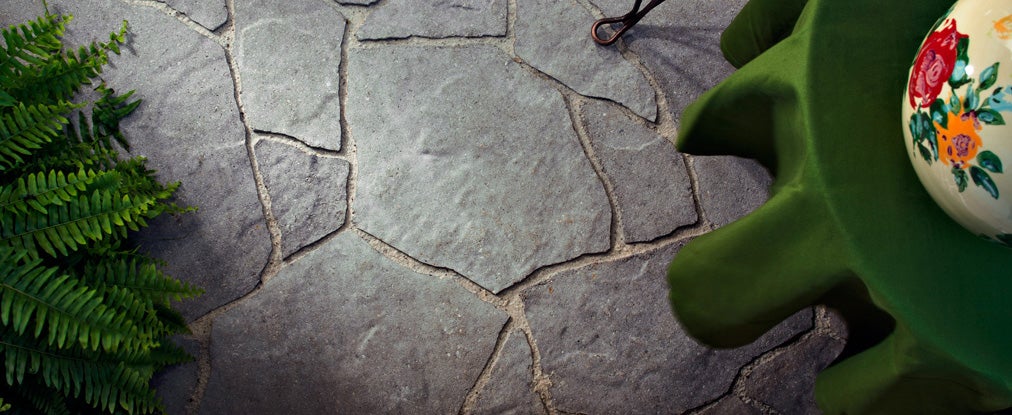 Over the last few years, one patio design trend that continues to grow in popularity is the increased size of patio pavers. Although the classic styles of smaller cobble and brick pavers still have a strong following, particularly in neighborhoods with more traditional architecture, homeowners with contemporary architecture have a tendency to lean towards the fashionable lines of larger pavers. Some attribute the style shift to the European and Mediterranean design influences that have been infiltrating American architecture and both interior and exterior design for the last couple of decades. Others attribute the shift to the design strategy of using larger pavers to make a smaller outdoor space appear more spacious and less cluttered. Whatever the reasons, large-format pavers have become an undeniable trend in contemporary patio design.
Back to Nature
Likely driven somewhat by the green movement, as well as European design influences, many homeowners are drawn to the look of natural stone. Belgard offers a variety of large format pavers that emulate the look of natural stone, with the added benefits of reduced costs and increased durability. Many Belgard pavers and retaining wall products are created by scanning natural stone with a 3-D scanner and using the dimensional imagery to create molds to produce hardscape products that mimic the look and texture of slate, flagstone, or hand-chiseled rock. But unlike natural stone, pavers can be laid in a pattern that deceptively looks random but installs much more easily.
Mega-Arbel®:  Mega-Arbel offers the texture, shape, and random look of natural flagstone to create outdoor spaces that flow into the surrounding landscape. Each irregularly shaped stone is roughly 15″x21″ and fits together into a cloverleaf pattern that installs more quickly than natural flagstone. False joints create the illusion of randomly-laid multiple sized pieces, including large stones that meet the needs of contemporary design trends.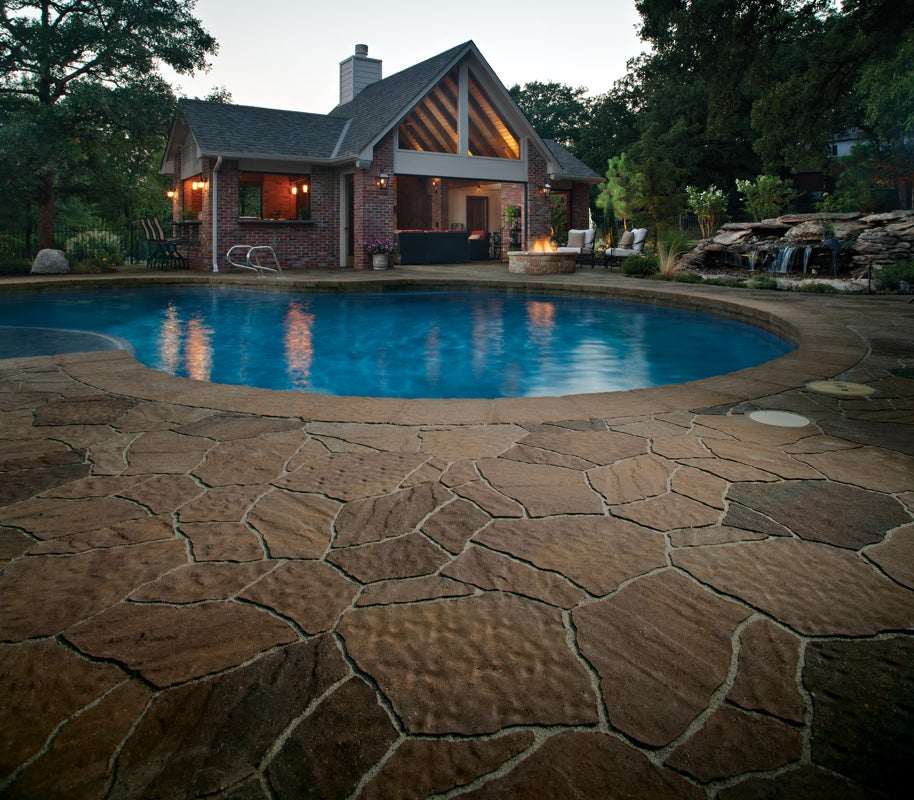 . . .
Mega-Lafitt­™: The most natural-looking texture in a modular paver, Mega-Lafitt offers the look of hand-cut stone in a modular paver. Various modular shapes, including a large piece that is nearly 16″x16″, allow for a great deal of design flexibility that works well with a variety of architectural styles.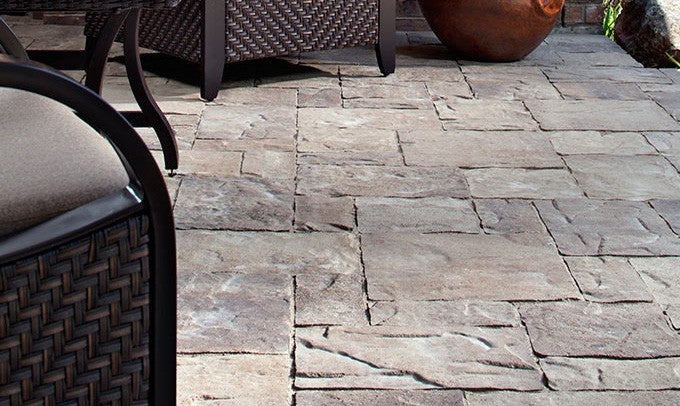 . . .
Lafitt™ Rustic Slab: With the look of natural slate, Lafitt Rustic Slab offers the modular lines of Mega-Lafitt, but with a less rugged texture and larger pieces, the largest of which is roughly 15″x23″. Lafitt Rustic Slab has the added benefit of the ability to overlay an existing concrete patio, making it ideal for backyard makeovers.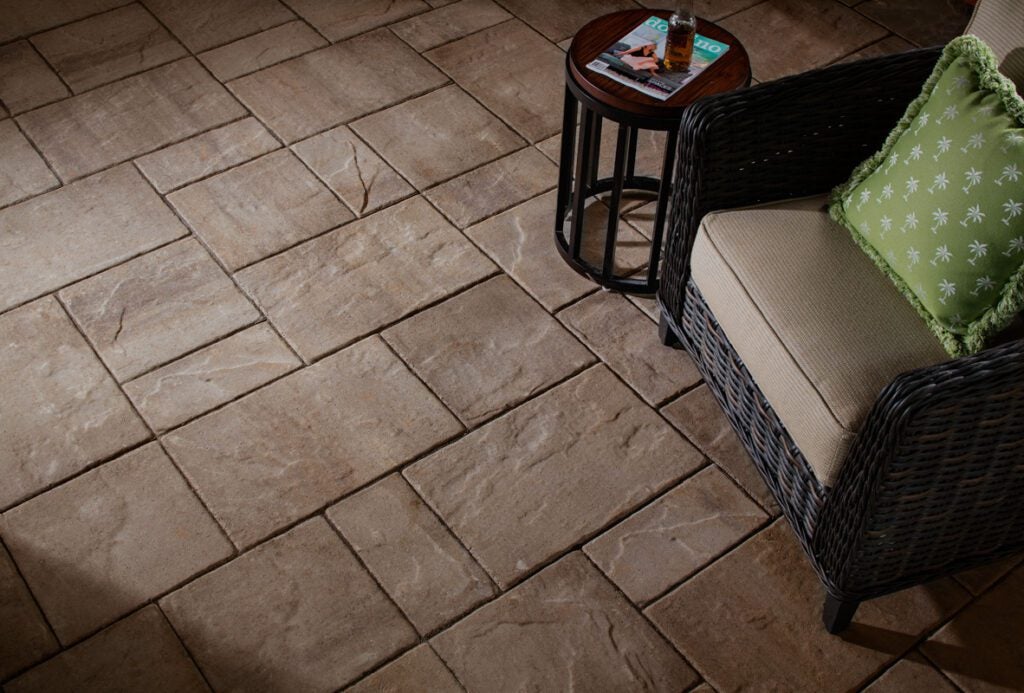 . . .
Sleek Contemporary Style
Although some gravitate to the natural stone look, others prefer more of a postmodern or avant-garde style, with sharp or clean lines. Belgard offers two paver lines that coordinate well with this type of design.
Mirage® Porcelain Pavers: Imported from Italy, Mirage Porcelain Pavers are the latest addition to the Belgard paver line and offer the utmost in ultra-contemporary outdoor living design. With over 40 interpretations of stone, concrete and wood (yes, wood) designs, these pavers come in standard sizes up to 24″x24″ — 18″x36″ in some markets — with the option to special order larger pieces.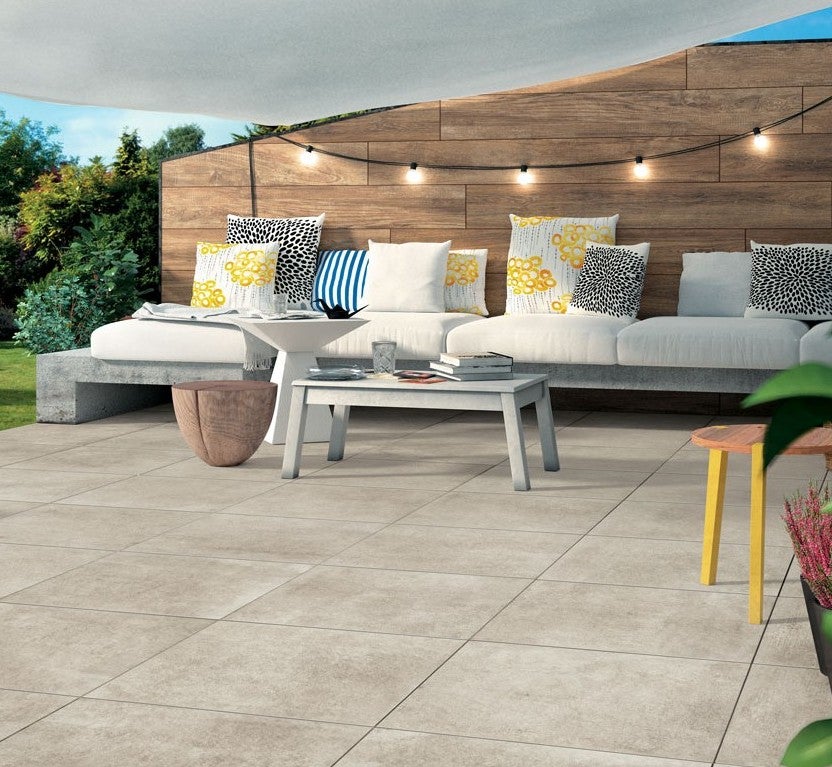 . . .
Lafitt™ Grana Slab: Laffitt Grana Slab offers the same sizes, shapes, and overlay options as Lafitt Rustic Slab, but with a smooth finish, instead of the textured finish. Without losing the benefit of slip resistance, the sleek, clean lines of Lafitt Grana Slab create outdoor living designs that work well with any contemporary architectural style.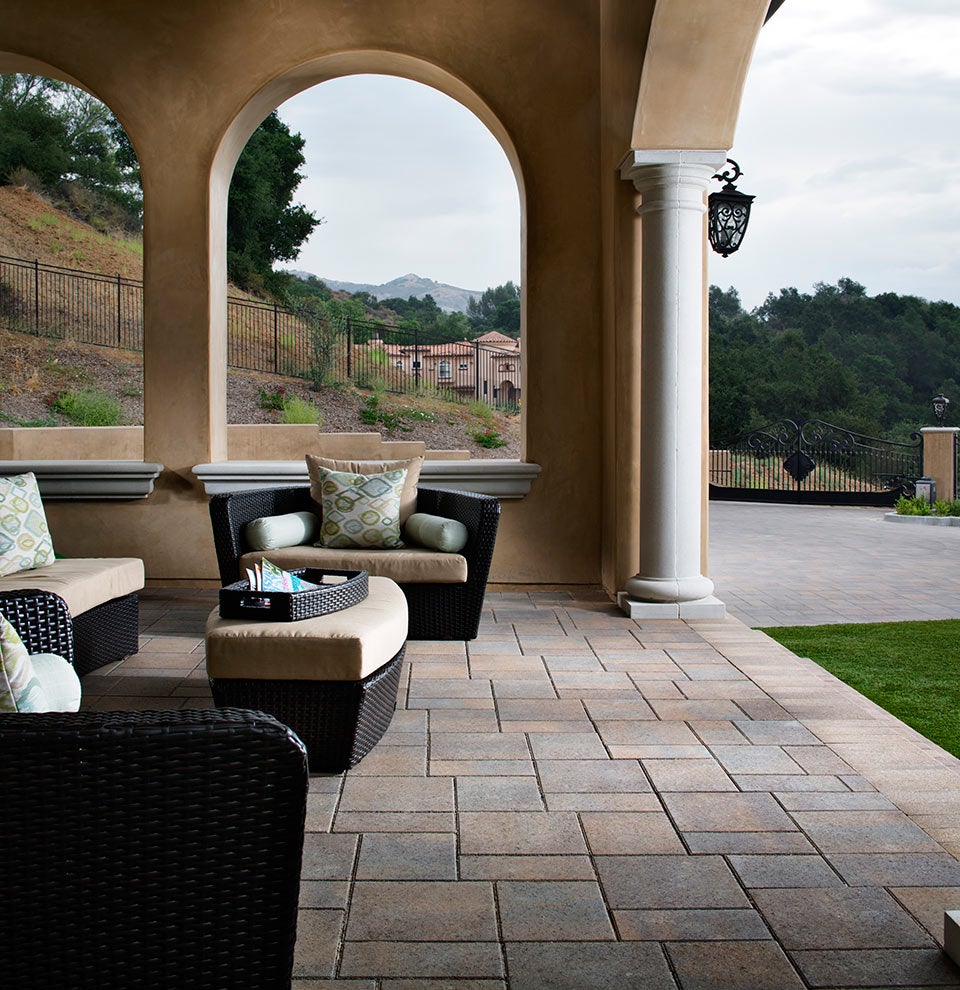 .
.
For more patio design ideas, visit our patio inspiration page. To find a contractor or dealer near you, visit our locator gallery.