Converting an outdoor living space from a simple patio to an outdoor room that acts as a true extension of the home has been a major trend in hardscaping over the last several years. And although backyard tailgating was already on the rise in recent years, this trend saw an explosion in 2020 with the increased time spent at home. Now that the homegating season is once again upon us, get tips on how to maximize your space for entertaining, along with tips and tricks to get ready for kickoff.
Keep the Bar Outside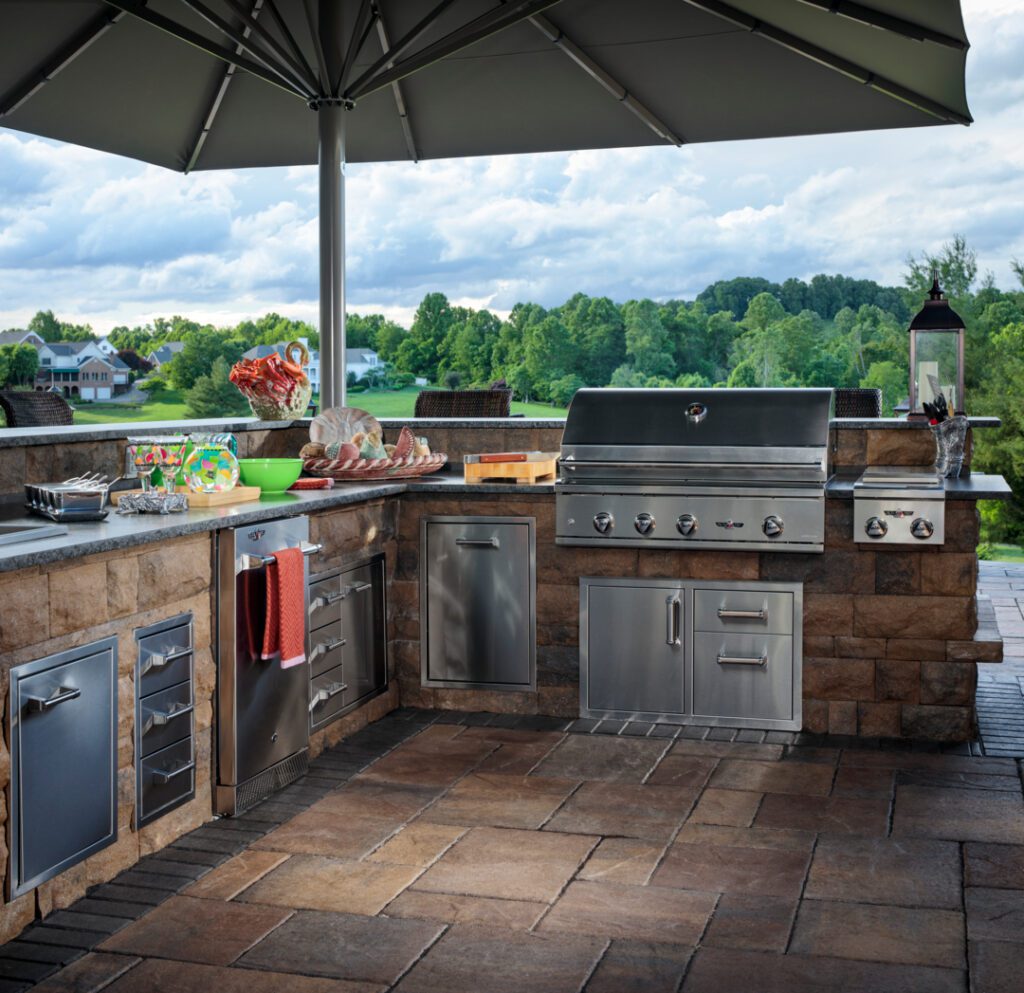 The bar is often the busiest area of a party, so a great way to keep the party outdoors is by setting up a patio bar. A table or bar cart will get the job done nicely, but if you're planning a new patio, consider a freestanding wall or a built-in kitchen to really take your setup to the next level.
Stand Up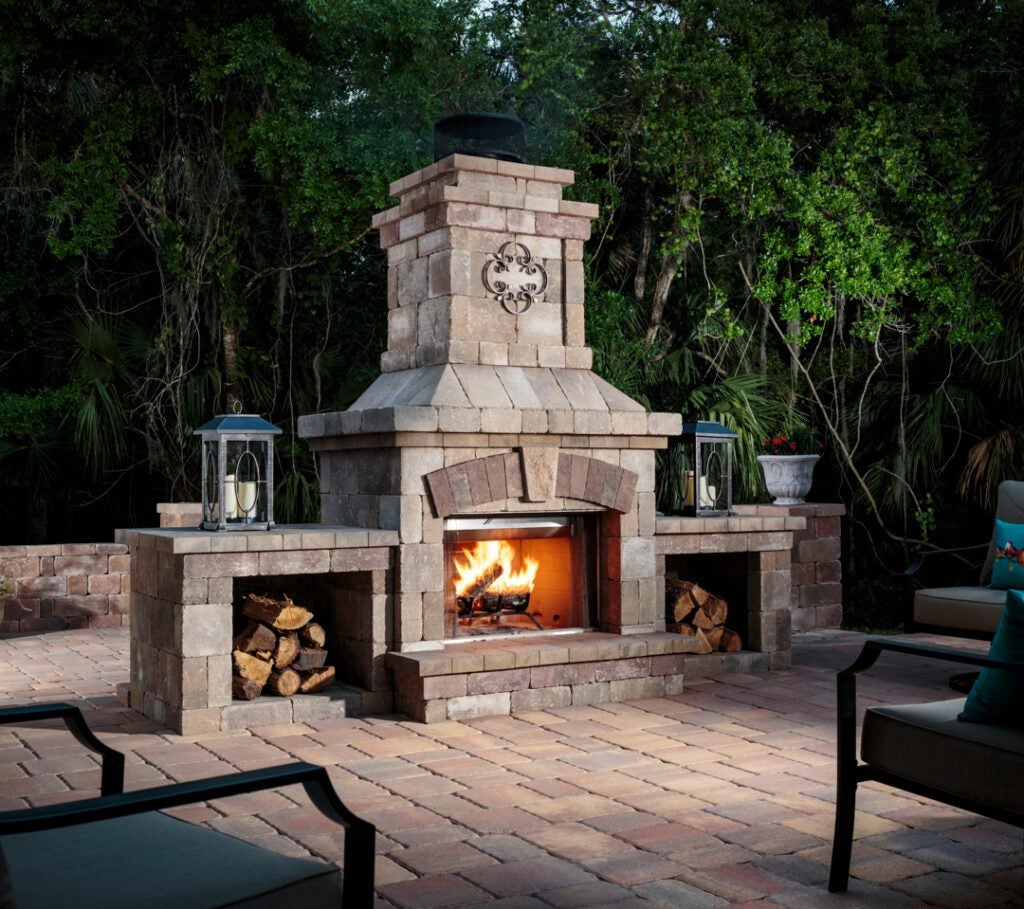 To invite guests to mix and mingle, create stand-up areas around serving stations where guests can set down their drinks and enjoy a nibble. Or set up the serving station near an already ideal drink surface like flat-topped stone columns or an outdoor fireplace mantel.
Set a Color Scheme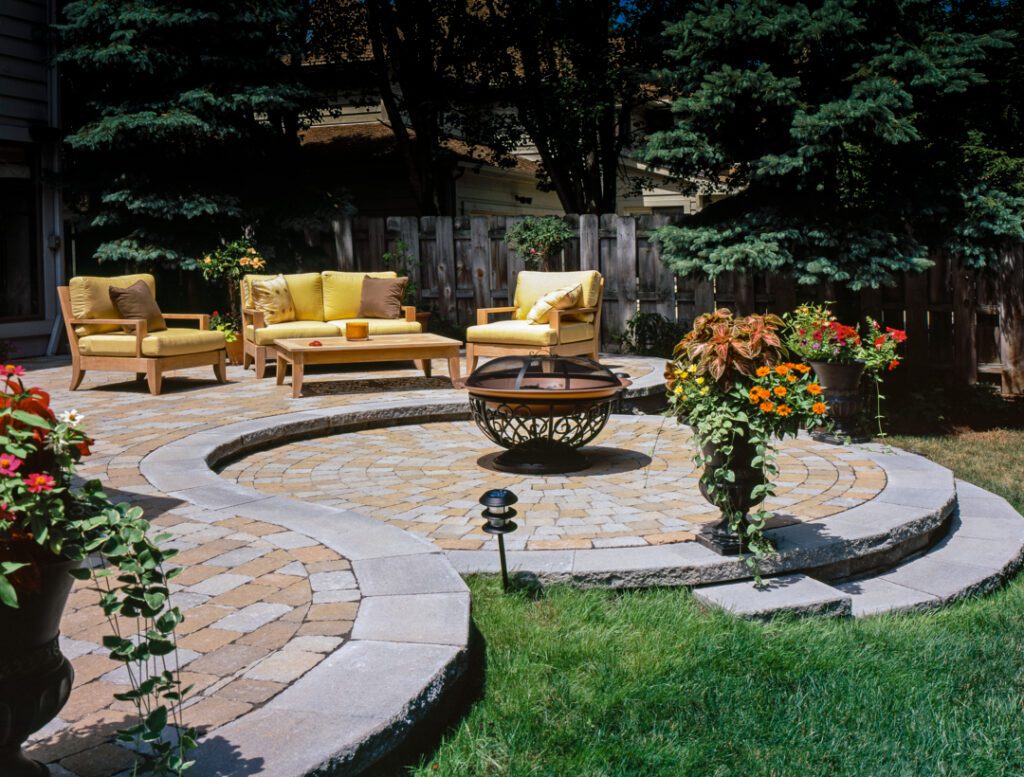 If you really want to make your space pop, your décor needs a cohesive color theme. According to HGTV, "The same rule of three (main colors, that is) that applies to selecting an indoor color scheme also works when planning an outdoor party. Choose three main colors to create a theme, then carry those colors throughout with accessories like napkins, plates, place cards, paper pom-poms, pennants or balloons." Fresh flowers in the same palette are a nice added touch! For hosting multiple homegating events, make your color scheme easily convertible from team to team, choose a "base" color that works with multiple teams, and then design around that with pops of accent colors that are easily changed out depending on the event.
Fire It Up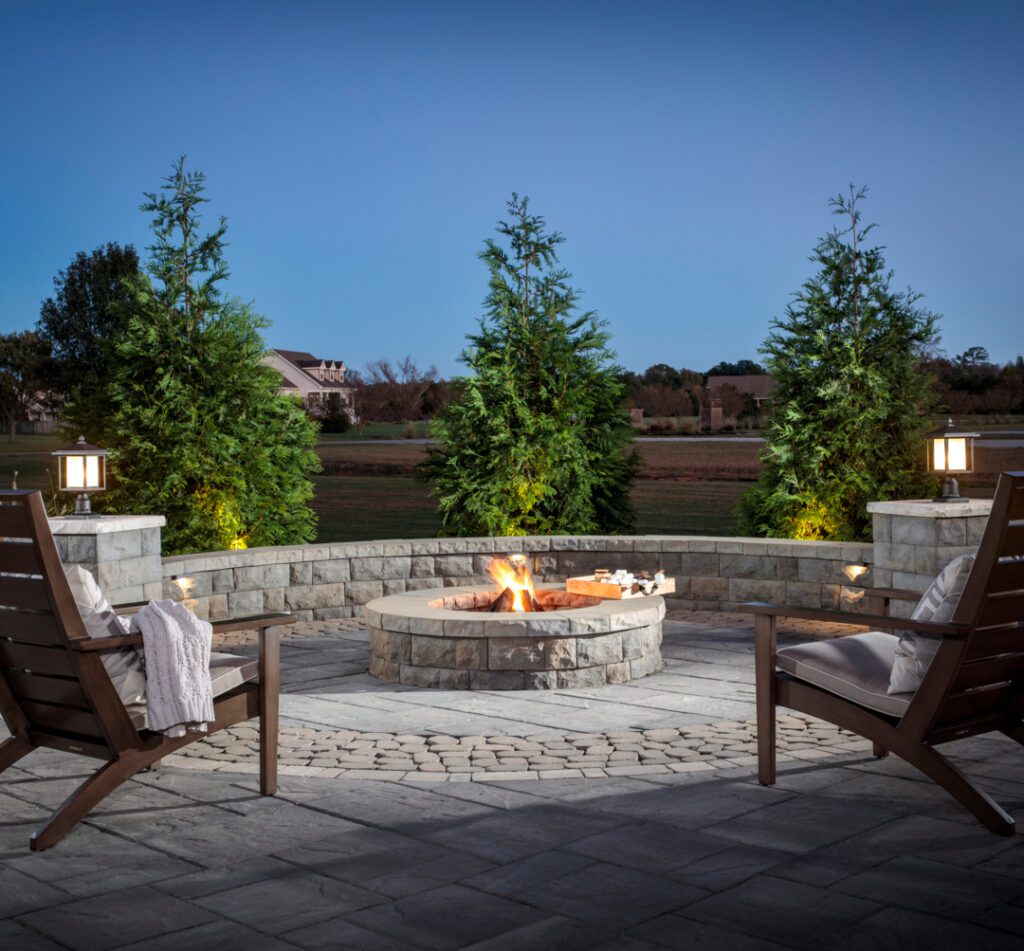 Fire pits and fireplaces have become a popular trend in patio design, and for good reason! These fire features give your guests a cozy place to hang out, and they're a great focal point for any outdoor room. The best part is that fire features extend your outdoor entertaining season. You can also supplement with decorative space heaters as the tailgating season gets colder.
Light the Mood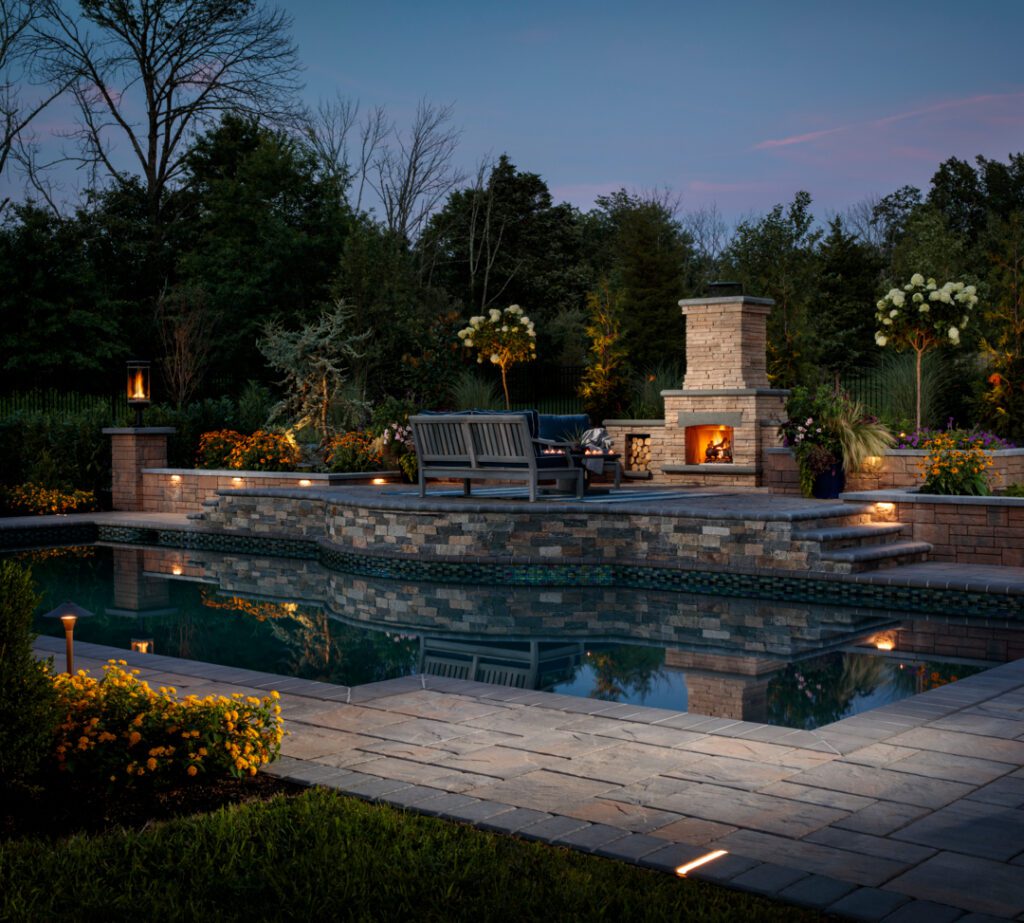 If your party is going to go until after dark, don't forget to think about outdoor lighting – both for the ambiance and the functionality! Many newer outdoor living spaces will have built-in lighting; if yours doesn't, consider hanging some string lights, paper lanterns, candles or tiki torches.
Direct Traffic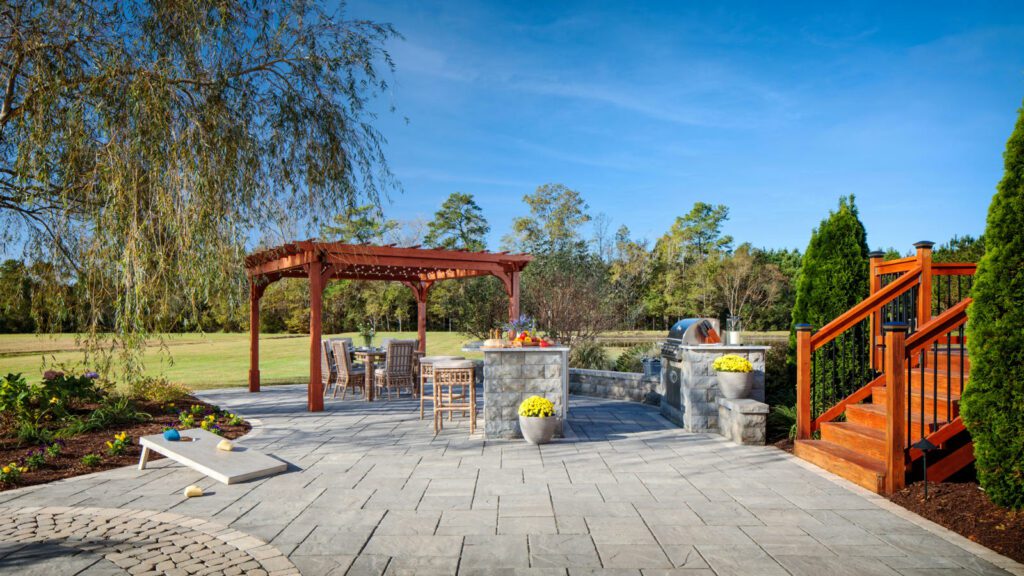 How traffic will flow when you're entertaining is actually an important factor to consider when you're in the planning stages of your outdoor living space. 3D renderings, like the ones that a Belgard Authorized Contractor can provide through our Belgard Design Studio, let you see how traffic will flow so you can make adjustments before the first paver is ever laid.
If you're hosting a party in an existing space, you can use décor and furniture to help redirect traffic. Also to keep in mind: set up bars away from entrances to avoid bottlenecks, make your buffet big enough (or even two-sided) to accommodate multiple guests at once, and use patio furniture and plants to block areas you'd like to keep off-limits. And for a homegating event, don't forget to leave space for fun tailgate games like cornhole.
One of the benefits of a well-designed outdoor living space is the flexibility it offers: from a chill zone for your family to a party space for your friends, all it takes is a few easy changes to make your patio work for you.