There was a time when a simple patio or deck was the height of backyard outdoor living. Today, we have transcended to a place where our outdoor spaces rival and often surpass the look and livability of our indoor spaces. The latest trend on this design journey is to merge our outdoor and indoor living spaces in a way that allows the backyard to be a true extension of the home. Here are some ideas on how to accomplish this.
1 – Use Complementary Architecture
When designing an outdoor living space, use materials and architectural touches that mirror the interior space. For example, if the interior includes arches, transoms or large beams, similar touches can be incorporated in the exterior spaces. You can also mirror architectural materials such as light fixtures, countertops and flooring in your exterior spaces. Just remember to buy the outdoor-rated versions for durability in the harsher environment.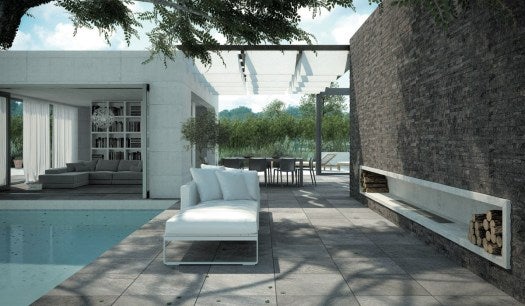 2 – Create Seamless Transitions
For climates that allow this as an option, collapsible doors provide the perfect opportunity to create a seamless transition between the indoor and outdoor environment. This is not realistic in some climates due to excessive temperatures, mosquitoes and other factors. For these scenarios, the look can be accomplished with large windows, sliding doors or screened enclosures. It also helps to have the initial zone of the outdoor space at the same floor height so there's not a step up or down when going in or out.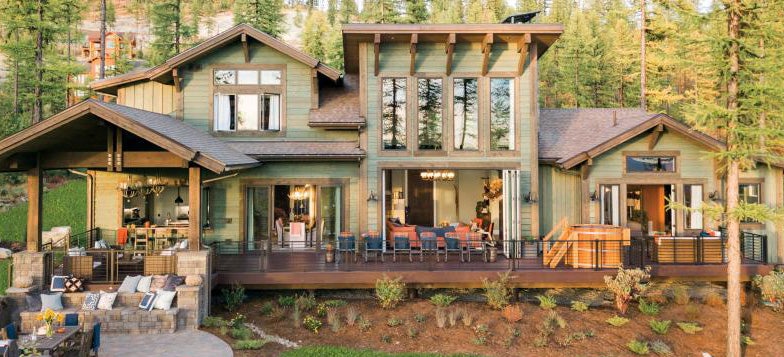 3 – Incorporate Cohesive Design Schemes
If you're limited by architecture or climate and want to create a sense of flow to the outdoors, continue the same decorating motif used in the adjoining room. Use similar color schemes, furniture styles, rugs, lamps, vases and other accessories.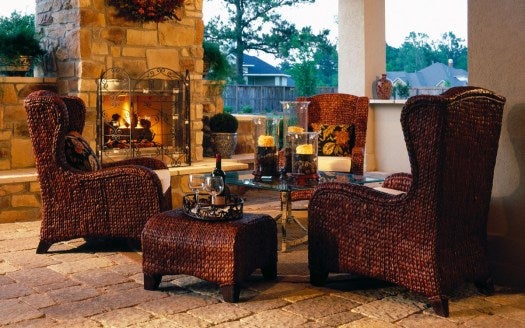 4 – Make the Space More Functional
If you really want your outdoor space to be cohesive with your indoor space, it needs to be a place where people want to hang out. That means adding functional elements like a bar, outdoor kitchen or fire feature.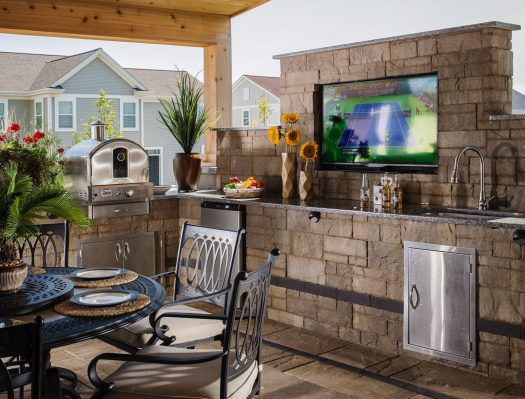 5 – Link Entertainment Zones

Adding a television is a no-brainer, which is easy enough to link with your home's system. But you'll also want to add WiFi extenders to improve internet connectivity. To really enhance the sense of flow from the indoors out, add audio speakers and connect them with your home's entertainment system. That way, you can hear the same background sounds when walking from one space to the next.