Presenting the Belgard SoCal 2018 Best Porcelain Paver Project, featuring Noon Porcelain Pavers in the Ember color. The installation creates the look of interior wood flooring, yet uses durable Belgard Porcelain Pavers that won't warp or splinter like wood are resistant to cracking, stains, mold, frost and fading. Available in two different plank sizes, this porcelain paver project uses the larger 12″x48″ planks to create an ultra-contemporary look.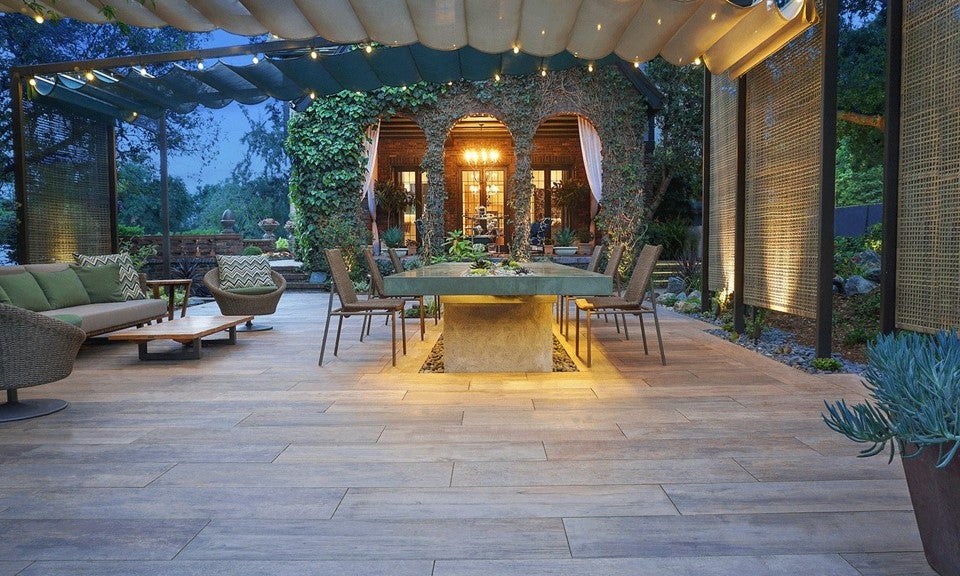 Created by Pacific Outdoor Living for the Pasadena Showcase House of Design, this tranquil outdoor living space is nestled in a lush mature garden adjacent to the home's swimming pool. Bamboo sunscreens and draped awnings add to the comfort and help create a cozy space reminiscent of a Japanese garden that feels like it's both indoors and outdoors. An intimate sitting area features rattan and bamboo furniture that ties the look together.
A gorgeous concrete dining table doubles as a water feature, with water flowing through a rock garden down the middle of the table, creating a unique dining experience that is both communal and serene.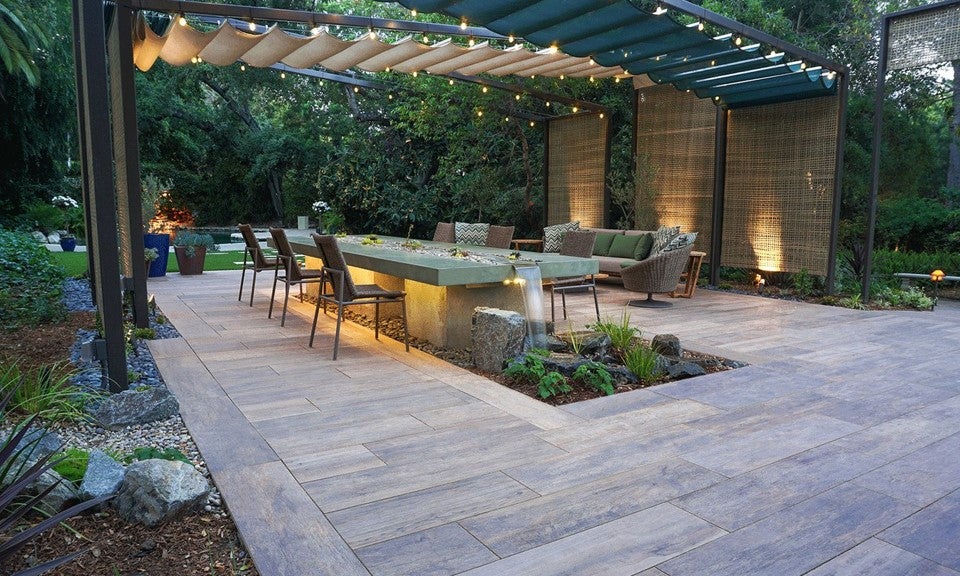 Natural rock gardens and Asian-inspired landscape lighting are incorporated throughout the space, enhancing the ambience.