With the number of outdoor kitchens continuing to rise, more and more people are cooking outdoors on a regular basis. Gone are the days when this pastime was limited to barbecued chicken or the occasional grilled steak. Self-proclaimed outdoor chefs are now cooking everything from pizza to pineapple in their outdoor living spaces. With this in mind, here are our favorite gift ideas for the outdoor cooking enthusiast in your life.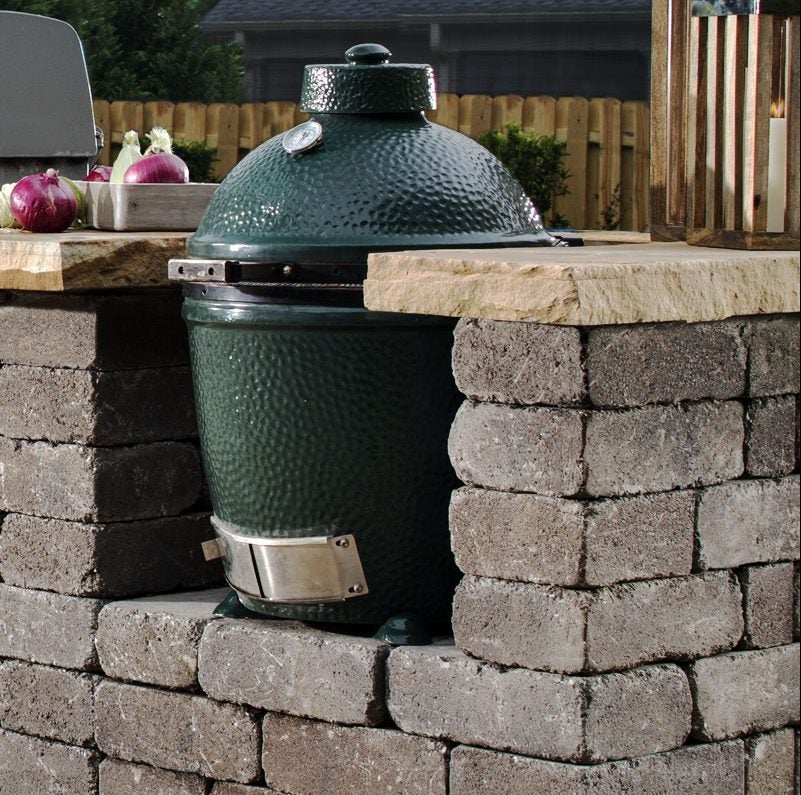 CERAMIC GRILLS & ACCESSORIES Basically, anyone who has ever owned a Big Green Egg is now an official "EGGhead" for life. While these ceramic grills can be a bit of an investment, this blogger has never had anything cooked in a Big Green Egg that was not moist and delicious with the perfect amount of smokey flavor. Big Green Eggs also offer the flexibility to grill, roast, smoke or bake a variety of delicious recipes. To find a dealer near you, click here. Or, if you already have an EGGhead in your life, there are no shortages of EGGccesories to add to their EGGhead collection.

. . .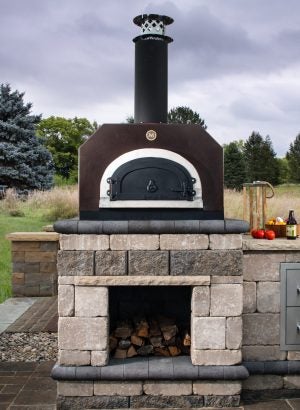 BRICK OVENS They're not just for pizza anymore! From cedar-plank redfish to French onion soup, basically anything that can be cooked in a regular oven or on a grill can be cooked in a wood-fired brick oven. Of course, if you're into pizza, there's no better way to cook it than with that wood-fired smokey flavor and crisp crust. A brick oven also looks amazing and makes a stunning addition to any outdoor kitchen. Whether you're interested in a countertop version, a mobile unit, or a built-in oven, contact your local Belgard Authorized Contractor or Dealer for more information. For recipe ideas, visit our brick oven recipes blog.

. . .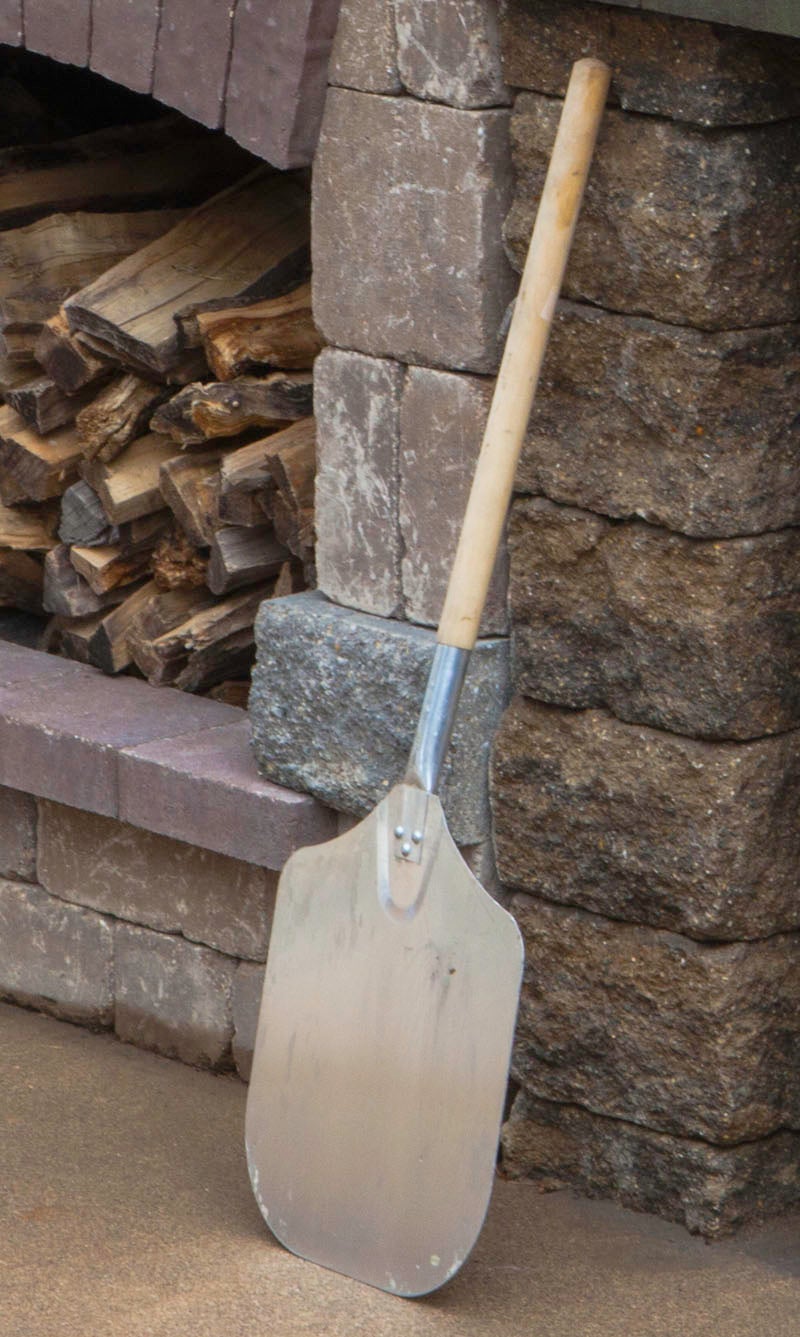 PIZZA PEELS No self-respecting outdoor chef would be caught without one of these vital accessories, especially when there's grilled pizza at stake. Although you can try to balance a hot pizza on a couple of spatulas, odds are you'll end up cleaning it up with the "barkuum" (a.k.a. the family dog). If your outdoor chef uses a deep brick oven, you may want to choose a peel with a longer handle, otherwise any of these choices from Bed, Bath & Beyond will do the trick for grills or smaller brick ovens.

. . .

. . .

. . .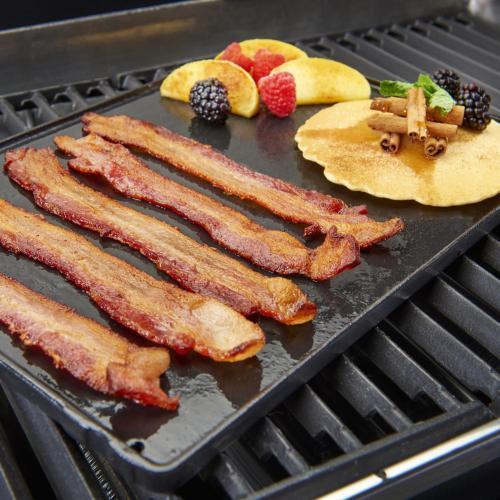 BBQ GRIDDLES One of these grilltop accessories will instantly convert any grill into a griddle, allowing your outdoor chef to exponential increase their outdoor cooking repertoire to include breakfast items, fajitas, goat cheese crepes and more. For a plethora of cast iron and stainless steel griddle options in a variety of shapes and sizes to fit nearly every possible grill scenario, visit the BBQ Guys web store.

. . .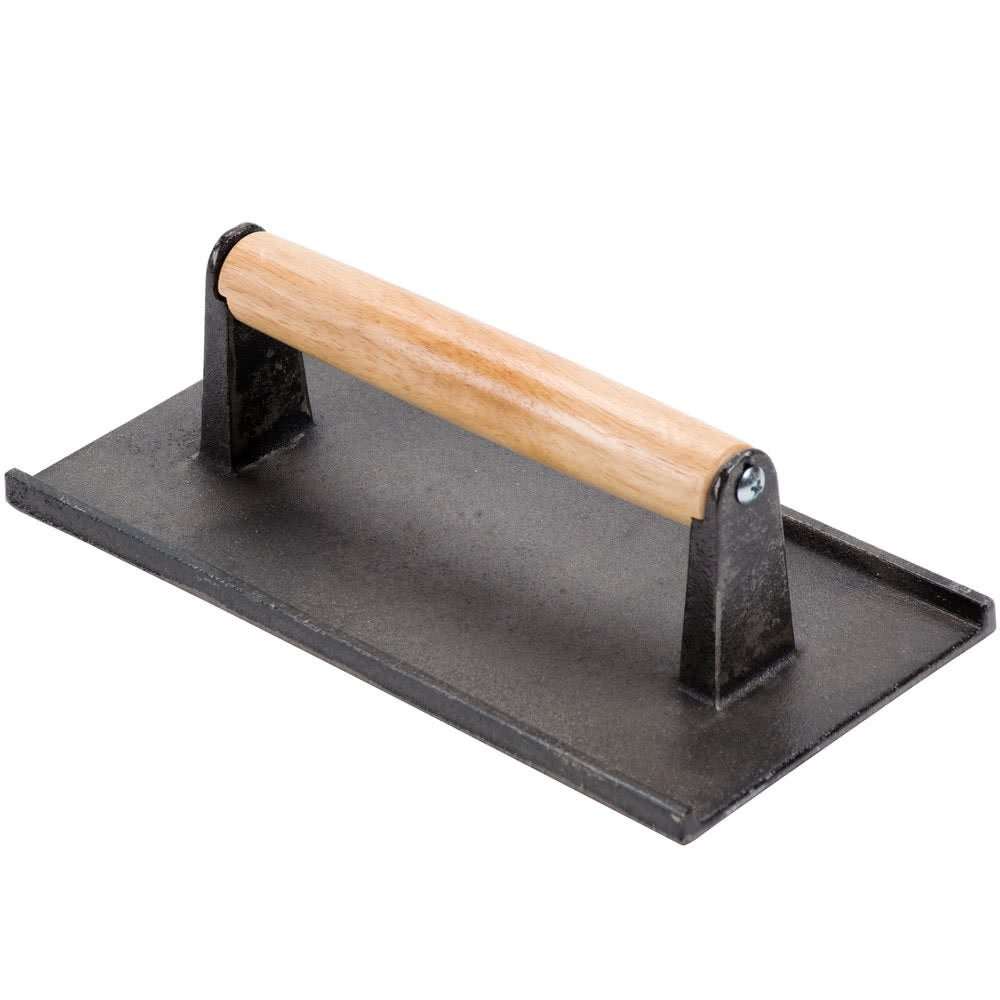 STEAK WEIGHTS & GRILL PRESSES Outdoor chefs are typically serious about their steaks. Although this cast-iron bad boy is too heavy to stuff in a stocking, it's a fun inexpensive gift that will quickly become your outdoor chef's favorite way to get those perfect grill marks. It can also be used to keep bacon from curling when cooked on a griddle. For a variety of steak weights, bacon presses and grill presses, check out the selection from Webstaurant.

. . .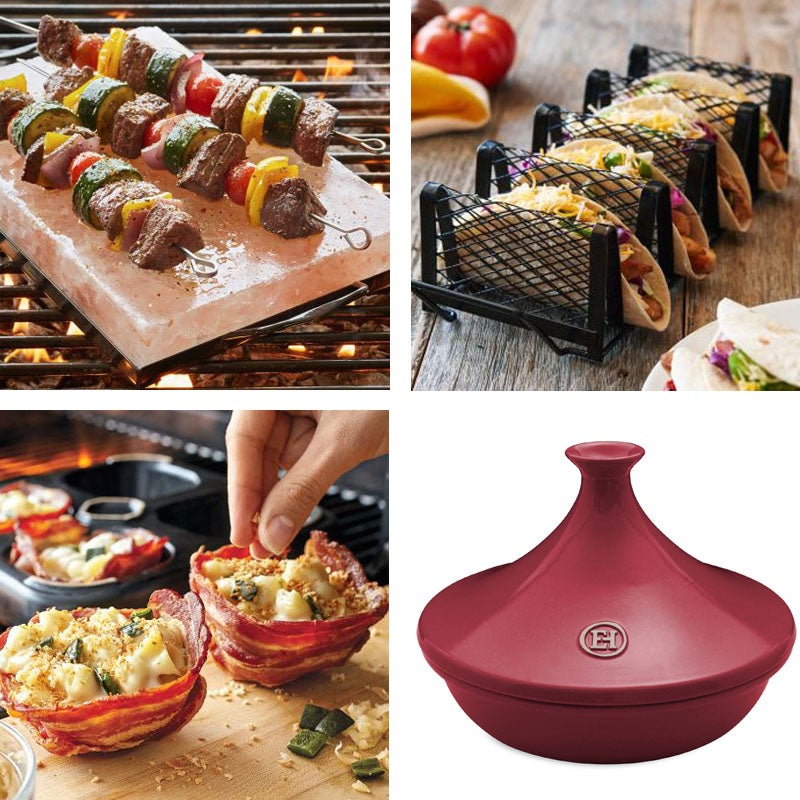 IS THAT REALLY A THING? If you want a really unique outdoor chef accessory, you need to visit the Grilling Cookware section of the Sur La Table web store. From Himalayan salt blocks to specialty scallop pans to grill-safe Moroccan tagines, they have a wide selection of reasonably priced specialty cookware items that will bring a smile to the face of any outdoor chef. They also have a section for Tailgating Tools & Supplies for outdoor chefs who like to take their skills on the road.

. . .

NEXT WEEK: Get ready to snuggle up in your outdoor living room with these outdoor fireplace design tips.