By guest blogger Brittany Bailey of PrettyHandyGirl.com.
• • •
Anyone who has children and/or dogs knows that muddy pathways around your home are a huge problem for the interior of your house. Muddy footprints (and paw prints) can make keeping your home clean a monumental task. As a mom of two boys and a dog, I can tell you that our yard was a big mess of bare pathways, and frequently that mess was tracked indoors.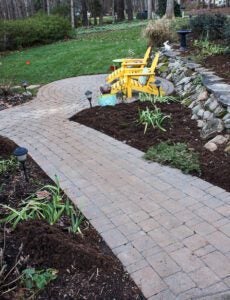 Several homeowners before us installed rounded landscape timbers and pea gravel to stop the inflow of mud into the home. Unfortunately as the timbers rotted, the gravel spread outside the frames. In its place, a congregation of weeds sprang up. Frankly, I think the weeds were enjoying themselves more in our backyard than we were. It was embarrassing to invite friends to a weed-filled jungle with rotted timbers dotting the landscape. We longed for a backyard that was devoid of messy pathways, and was a usable space for entertaining. This past Autumn, we decided a plan needed to be implemented to solve our landscape woes.
Several years ago, we had a Belgard pathway and circular patio installed near our front door. We love the look of those pavers. The Dublin Cobble® has an old world feel, and the color variation between the pavers gives them the look of old tumbled pavers. I watched the landscaping crew install the Universal Circle Kit and was amazed by how quickly and easily the pavers fit together. To us, Belgard has always stood for quality landscaping hardscapes.
After the plans were drawn for our backyard, choosing the brand to use for hardscapes was easy. Deciding on the pavers and wall blocks was more difficult because of the large variety of Belgard products to choose from. In the end, we were able to merge formal and informal areas easily. The hardscapes complement the style of our house and look like they've been here for decades.
• • •
BEFORE & AFTER TRANSFORMATION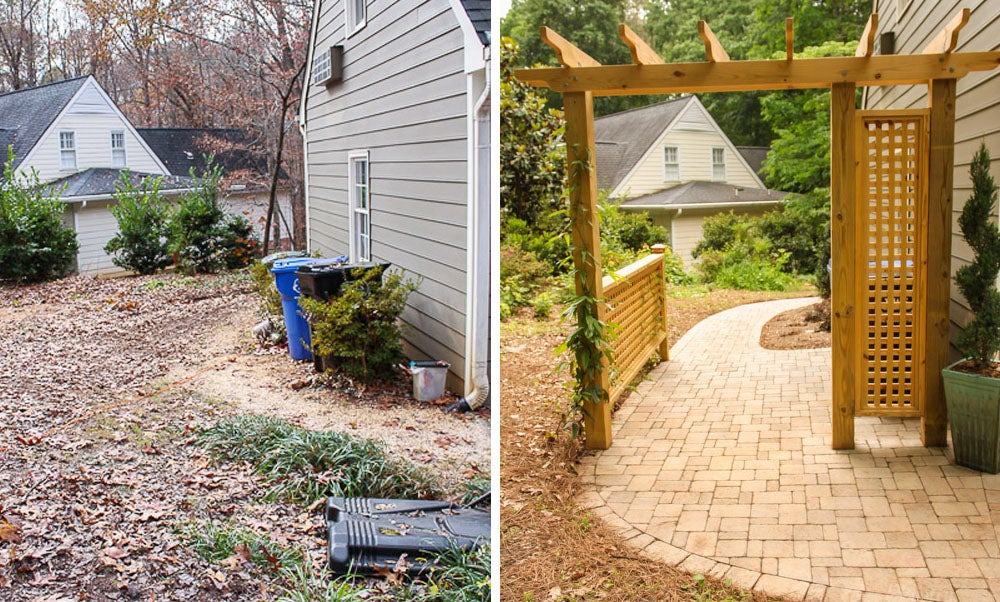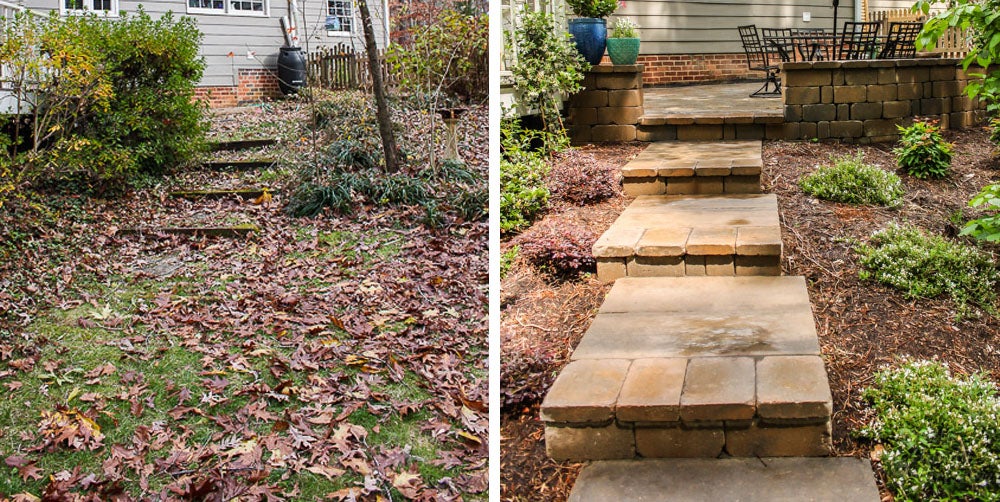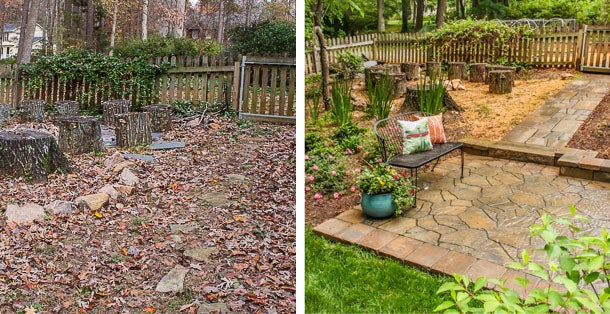 To see more dramatic before and after images and take a complete visual tour of Brittany's new beautiful outdoor living spaces, visit her backyard reveal blog.