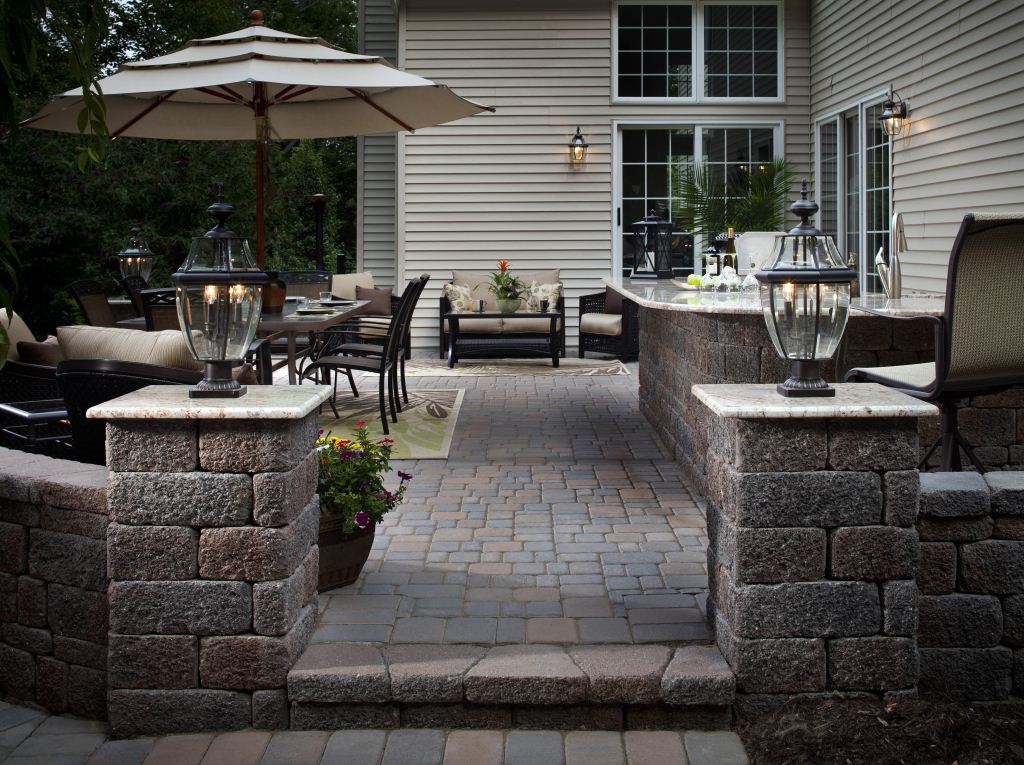 Don't be afraid to ask for help. Good friends can always be counted on to come over early and help with the set-up. If you don't want all of the cooking responsibilities to fall on your shoulders, then make it a potluck so everyone brings a dish to share.
Incorporate some team spirit into your party décor. Your favorite team's colors can be displayed in napkins, disposable dishes and flatware, and even in your patio pavers! Check out our tips on 'painting with pavers' and adding color and texture to your outdoor space.
Don't get caught without your favorite fan gear. Lay out your jersey or other team gear the night before you plan on sporting it for the big game. You don't want to shower and get dressed for the day only to find that it's at the bottom of the dirty laundry basket.
Pets need plans, too. If you have four-legged party animals, pull out the tennis balls and Frisbees to keep them entertained in the yard. If they are on the skittish side, create a safe place away from the noise where they can relax.
Offer alternative food options. Be aware of your guests' food allergies or restrictions and have alternative options for guests who are vegetarian, gluten-intolerant, or have other limitations.
Don't forget to invite the neighbors! No one likes to be within earshot of a great party and not be invited. The more the merrier, just make sure you have enough food and drinks!
Stick with tried and true recipes. It's never a good idea to try a new recipe for the first time during an important gathering. Do a test run of tailgating recipes before the big day to be sure you can manage it and that the flavors are spot-on.
Stock up on cooking materials. Check your propane tank to make sure you have enough fuel for cooking. If you prefer charcoal, then have an extra bag on hand and track down matches and/or a lighter in advance.
Pre-prep the viewing area. If your television isn't permanently outdoors, do a trial run to be sure the reception is clear and cords are out of the way of walking paths.
Enjoy yourself! You'll be busy preparing for company – food, drinks, décor – but when it's time for kick off, kick your feet up and enjoy the party.