With fall comes falling temperatures, changing leaves and football season. Whether you're a sports enthusiast or just a casual fan who enjoys hosting friends, fall is the perfect time of year to enjoy your outdoor space and tailgating at home.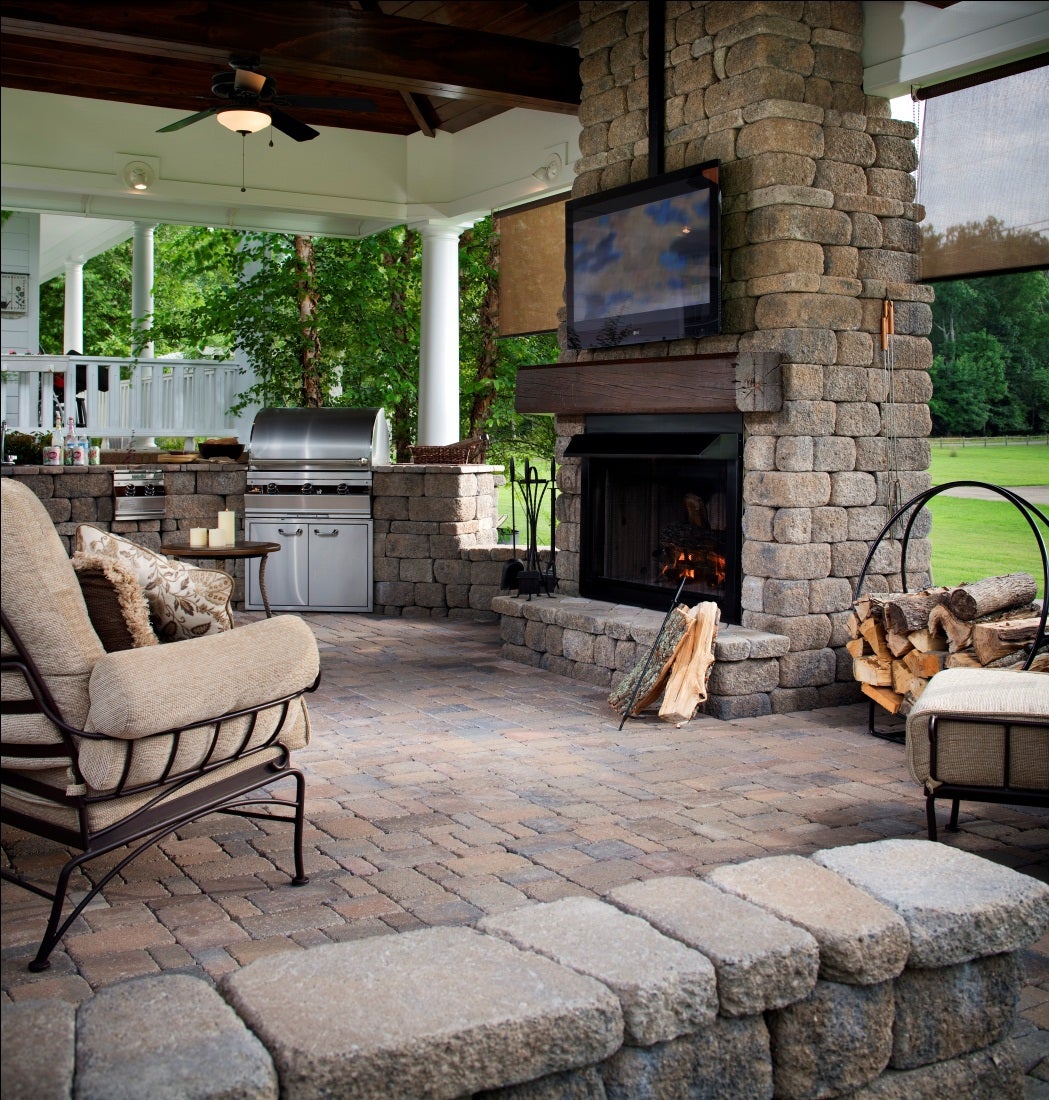 Here are a few tips for enjoying your outdoor space this tailgate season:
Design an outdoor sports cave. Outdoor spaces become outdoor rooms when adding a television, comfortable seating, and outdoor kitchen conveniences like a mini fridge, cooking space and sink. You'll love how a fresh beverage is within easy reach. Plus, if you accidently spill your drink while cheering on a touchdown, a paver patio will handle the mess much better than indoor carpet.
Fire up the grill. Spending the day cheering on your favorite team can really work up an appetite. Be sure to keep your guests happy and full by providing lots of tasty, hot-off-the-grill treats. An added bonus, cooking outside on the grill will give off extra heat on cooler days and into the evening.
Create comfortable surroundings. The cool temperatures of fall can be refreshing, but unwelcome if you aren't prepared. Create comfortable surroundings for you and your guests by adding a Belgard fire feature. Fire pits make for a social center piece or mount your big screen above a fireplace. Show pride for your favorite team with color-themed throws and pillows adorning your outdoor furniture.