Sometimes you need a vacation from the stresses of everyday life and responsibilities – sometimes even from the stress of being the perfect hostess. Here are some tips for creating a getaway spot in your own backyard (and it's up to you if you invite the neighbors or enjoy the peace and quiet all for yourself – we won't tell!): Relaxation is Key The best part about a vacation is the ability to completely relax and throw your worries out the window, so your getaway spot at home should offer the same ambience. Design your outdoor space to be the ultimate relaxation zone with calming, serene pieces such as a water feature that blocks out surrounding noises. A Belgard water feature can be designed to fit your style – natural, antique or classic. You can't relax if you're always standing on your feet. Pick comfortable furniture with cushions that make you feel like you're floating on clouds. We love chaise lounges because they allow for absolute relaxation!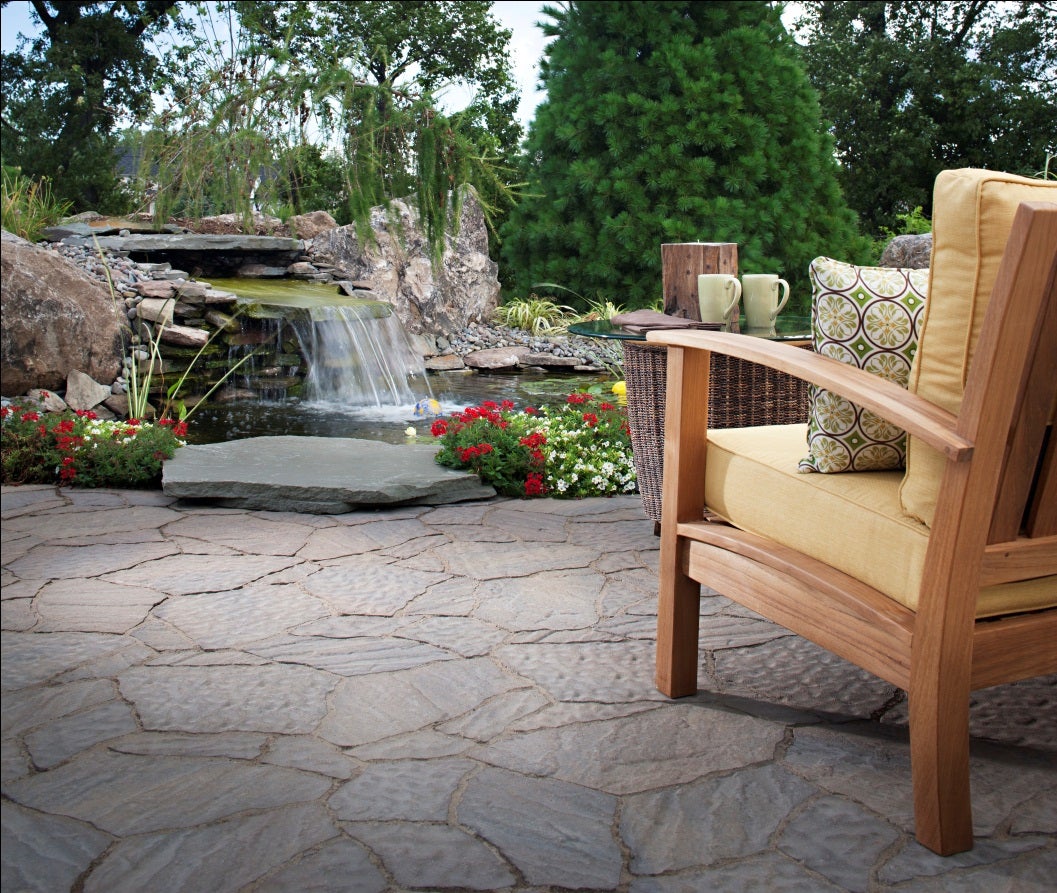 Added Amenities for Your Comfort While a full-time cabana boy might not be in your budget, consider other amenities that would help to create that dream vacation feeling. Is it important to you to have easy access to food or drinks? An outdoor kitchen is perfect for the summer season, but if your space can't quite accommodate a full kitchen try adding a cabana bar for cold drinks from the fridge and preparing tropical concoctions. Other amenities like towel storage by the pool deck, a fire pit for roasting marshmallows, and a big umbrella to protect from the sun can help transport you to your getaway.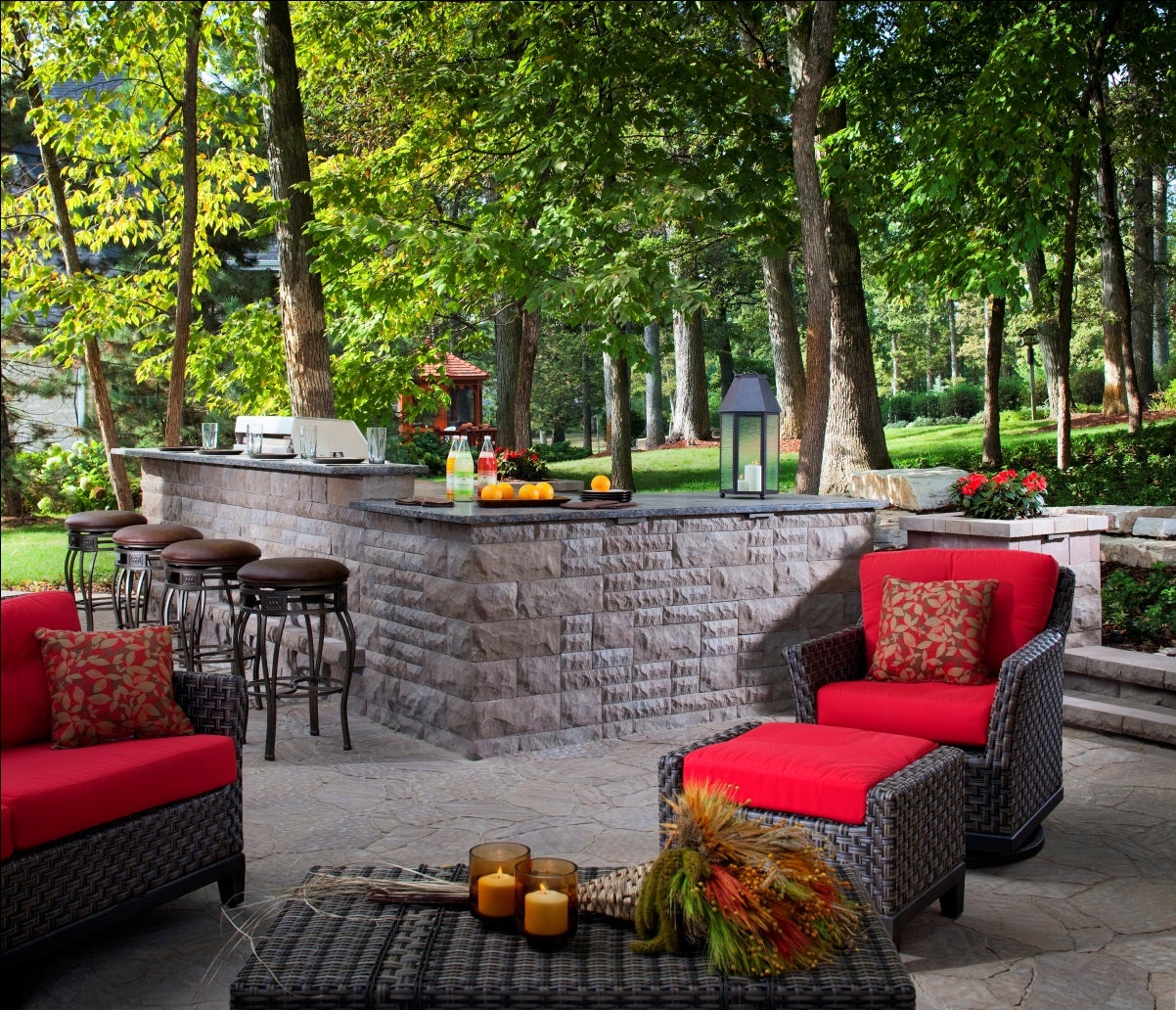 Style for Your Personality Whether your dream vacation is on a remote tropical island, among snow-capped mountains, or at an architecturally-brilliant old world city, style your outdoor room to reflect your personality and create a space that you never want to leave. Decorate your space with a wealth of accessories that will help transport you to your perfect destination – fabrics, lanterns, flower pots, outdoor wall art, garden statues. Using accessories allows you to create your very own vacationland, and since they're so easy to change out, you can travel the whole world right from your own backyard.