The project is underway! The Simoneaux family of Covington, La have been eagerly awaiting this moment for years – a new front entry, pool patio additions, and a new Belgard Elements bar and grill station from the Bristol Collection. After initial planning, meetings with designer Mike Miles with the Belgard Elements Collection and Harmony Outdoor Living and contractor Rod Trahan of La Pavers, the project was ready to start. "It's been quite a production! There are vehicles of all shapes and sizes for two blocks," Christi Simoneaux reports. The plumber and electrician were on site to run lines for the new items.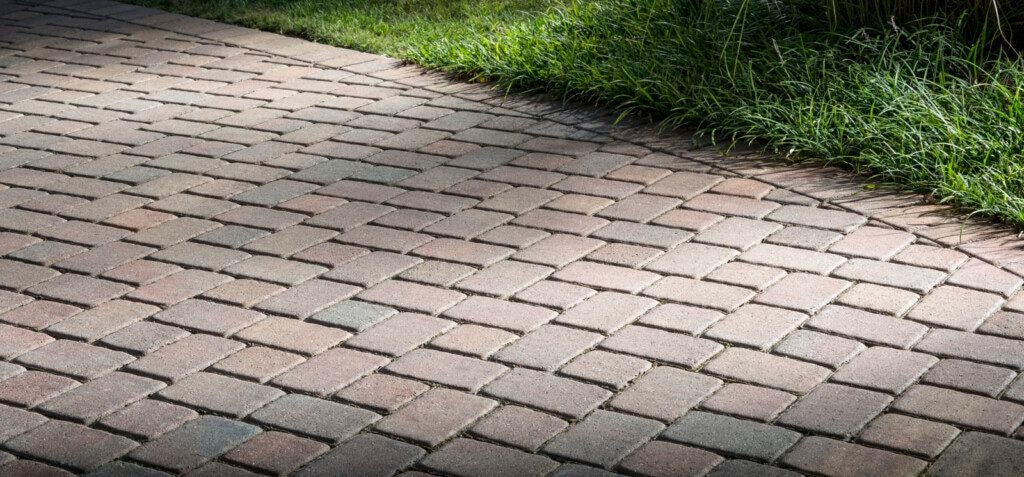 First, the area was excavated, which included removing seven inches of top-soil for the pavers, as well as several sections of existing concrete. One area of concrete was over 10 inches thick, requiring use of a jack-hammer and a hydraulic concrete breaker. "It was somewhat surreal to see this huge piece of equipment right outside my living room window. But before I knew it, the concrete was gone and hauled away," said Simoneaux.
The next step was to install the patio areas, which is a multi-layer process. First, black felt is rolled out to cover the bottom of the excavated dirt areas. Next, a bed of limestone is shoveled in and compacted, followed by a layer of sand that is leveled and compacted.
Finally, the pavers were laid and cut to fit the design. This project included Belgard's Mega Lafitt® pavers edged by Belgard Old World pavers. Once the pavers were in place, polymeric sand was brushed into the crevices and activated with water to form grout lines.
With the patios complete, next came the Elements Bristol Collection bar and grill station.
The bar arrives pre-manufactured in three pieces. Once placed into position, they are ready for use, as opposed to a multi-day on-site construction. "We chose the Elements for their ease of installation. Not only does it save a lot of time and headache, it also saves money on installation costs," Christi said.
Even though the access to the backyard was very tight, and the space was limited due to the pool and porch overhang, La Pavers' installers didn't miss a step. "Installing the bar was a well-choreographed dance… up an inch, lower an inch, to the right a half inch, raise a quarter inch, now back up again. There were three pieces, and it took about two hours to set them in place. Compared to the two weeks it would have taken to build it in place, I have no complaints," Christi said.
After three days of work, the installation is mostly complete. Day four brings the appliances and plantings. "I feel like I live in a resort now. All my friends keep asking what time the party starts," Christi jokes. "I think we're going to plan a get-together for next weekend, but for now our family is enjoying our own private getaway, right in the back yard."
Contact an Authorized Belgard Dealer for more information. Download a pdf catalog of the Elements Collections.
Next up – Completed project.