Even if you don't have the most spacious lot, you can still make the most of your outdoor space.  There are creative ways to use materials, like patio pavers and furniture, to maximize your outdoor space. A thoughtful design with the right materials can help your space appear larger and offer a great spot for spending time with family and friends.  
Here are a few concepts for creating your own microspace, as we call them, along any outdoor area at your home.
Face the Front: Front Porch & Patio Ideas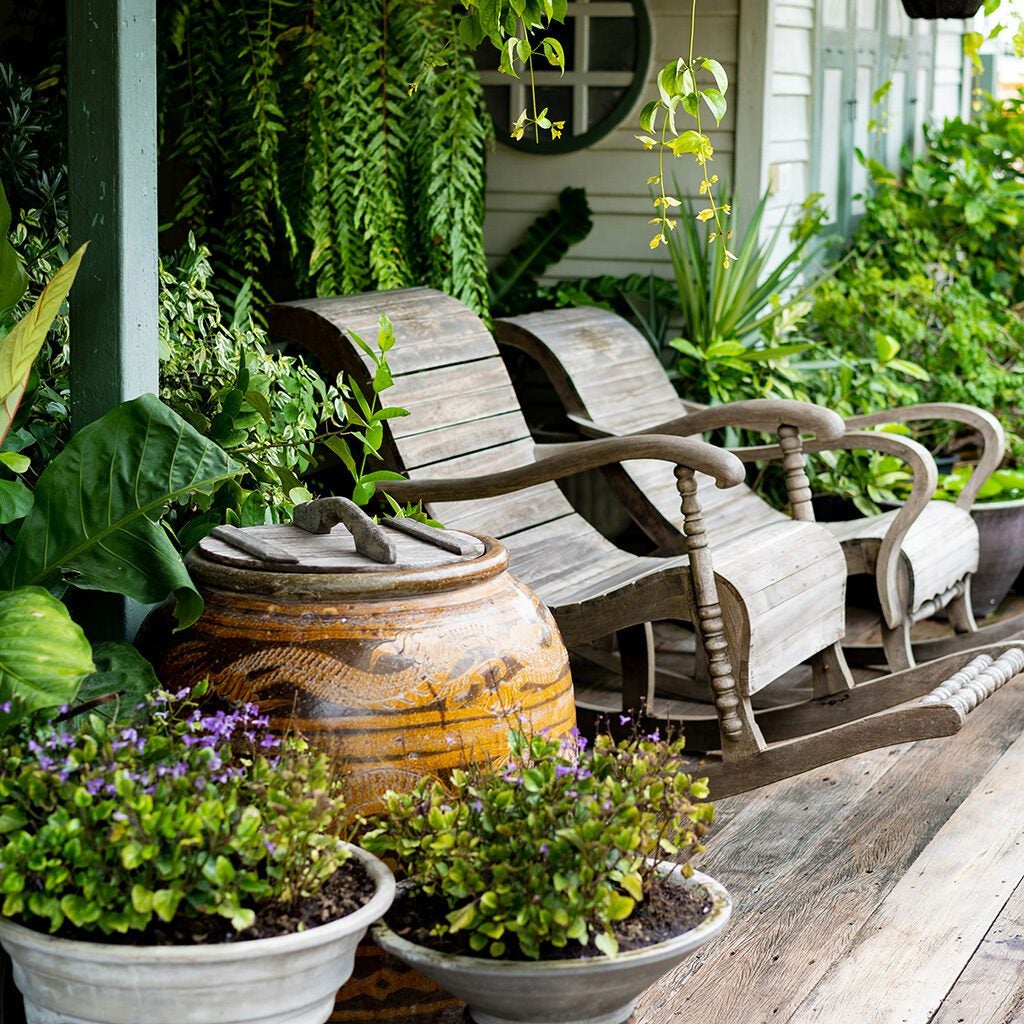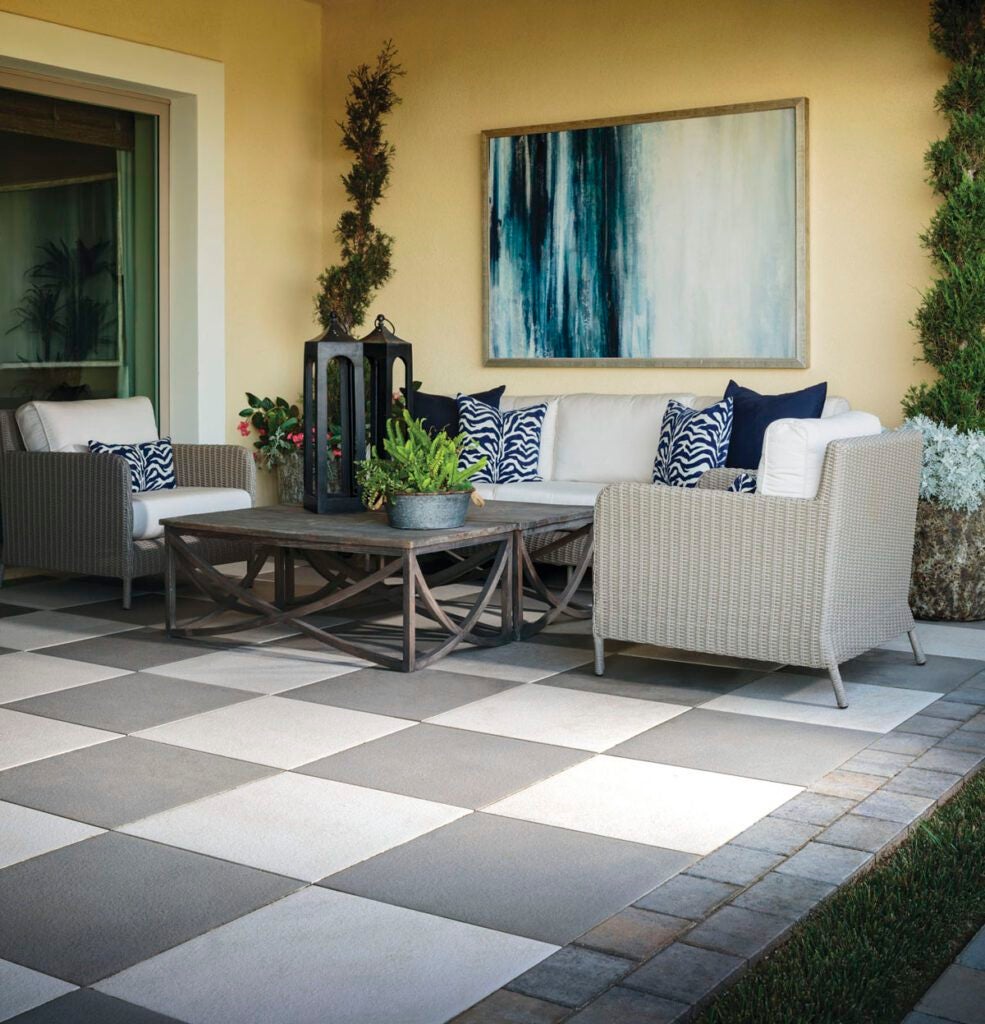 A beautifully designed front porch is a great focal point and gathering space. Many homes today have a front porch or even a front patio area, especially if the backyard is on the smaller size. There are several ways you can upgrade your front porch or patio to create a functional area for relaxing and entertaining.
Rather than wooden flooring or a concrete slab, upgrade your flooring with pavers for a more cohesive, clean look. If you live in a cooler area, you can opt for frost and skid-resistant pavers for added safety. Geometric-shaped pavers can add flair, allowing you to include a unique pattern on your porch. You can even extend this down a walkway or driveway for a lengthening effect. Add some plants, outdoor lighting and seating and you have a full functional front porch.
Going Up: Vertical Garden & Small Patio Ideas
Whether you have bare ground or an existing concrete slab, you can lay pavers to create a small patio. Pavers give your patio a clean look and feel. You can opt for more modern designs with modular, linear pavers or use geometric shapes for a fun, funky pattern. Permeable pavers offer an environmental option, as they mimic the way land absorbs water.
Adding a vertical garden creates height and adds a lush atmosphere. You can create a vertical garden with wooden planks or modular hardscape materials. If you have a pergola in your space, you also can add plants to it to create a vertical garden. You can add greenery for a simple design or even create an edible garden.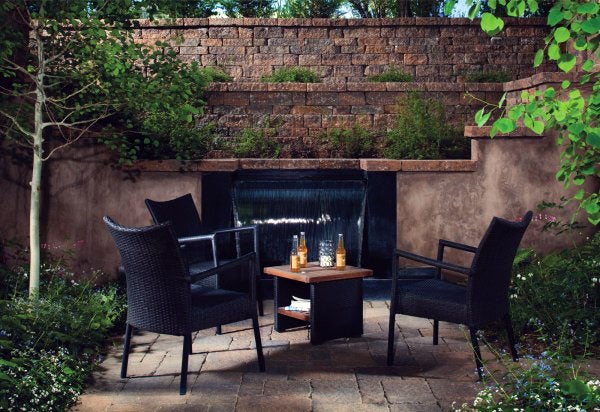 Be Flexible: Multipurpose Outdoor Spaces
Nontraditional free spaces around homes can be used to create a unique outdoor living area. Space alongside a home, along a fence line or around alleyways and lot lines can augment existing spaces. You can add seating, lighting and more to make these areas feel cozy.
Any of these spaces also can serve more than one purpose. You can use front porches as dining areas or even add cooking elements, as long as there is proper ventilation. If you work from home, you also can utilize a porch or patio as a workspace, as long as you have electricity and other elements needed for your workday. A vertical garden area also makes for a perfect workout space.