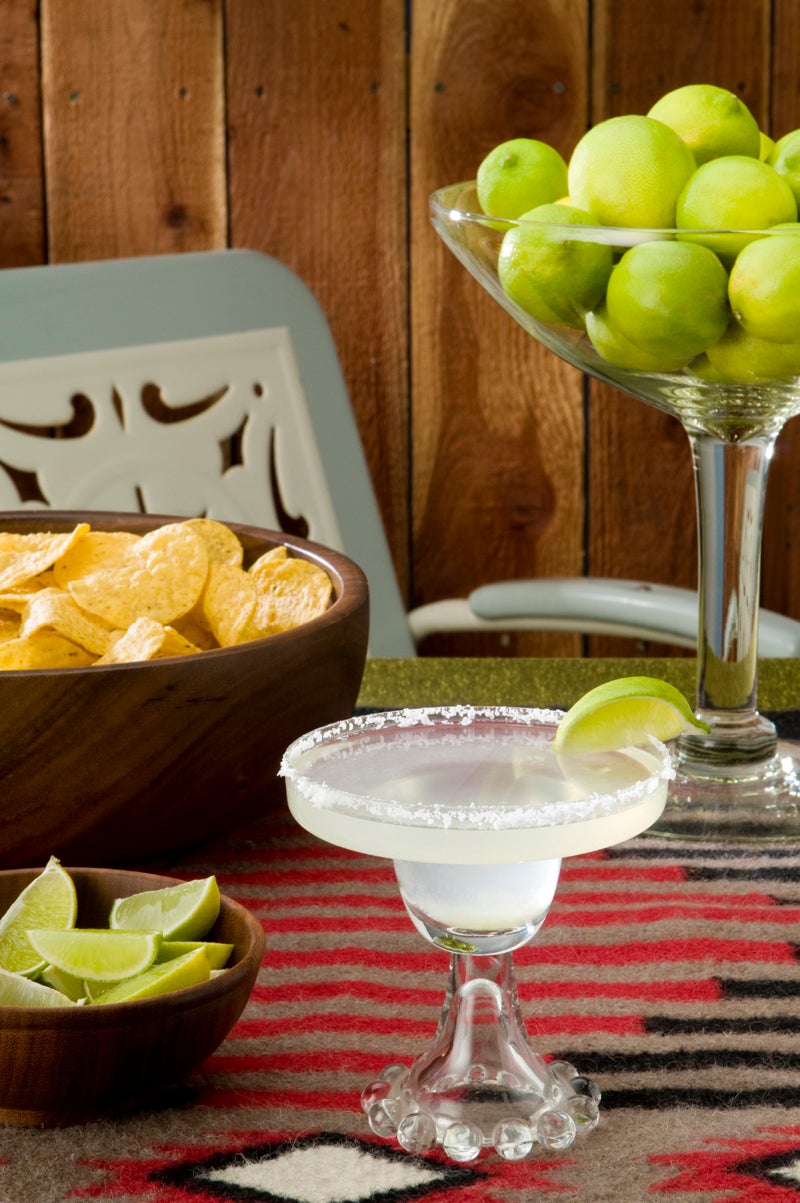 Cinco de Mayo is on a Friday this year, which may make you inclined to think that it will be a little hard to pull together a fabulous celebratory backyard bash. After all, it's been a crazy week with a mile-long to-do list, plus all of those end-of-school-year activities. All the more reason to take a deep breath and relax with an end-of-the-week margarita!
Here is a list of some easy tips for pulling off a casual backyard Cinco de Mayo fiesta like a pro — with nothing more than a quick trip to the grocery store and a peek inside the back of your hall closet.
Decorations
Ok, so you're the type of person who typically likes to channel your inner Joanna Gaines when it comes to preparing for a party. Well, it's doubtful you'll have time to make your own paper maché piñata in time, so it's time to get creative with existing supplies. Unless, of course, you happen to have an old piñata in the back of your closet, in which case, dig it out! For other decorations, think in terms of earthy textures: wooden items, wool blankets, burlap sacks left over from the 4th of July sack race (which make excellent table drapes)…you get the idea. Fruits and vegetables also make festive table decorations — for example, a glass bowl or trifle dish filled with limes, avocados, or tomatoes.
Menu
When planning your menu, think dishes with minimal prep. A slow cooker and a packet of taco seasoning can come in handy for making "crock pot chicken fajitas" or "pulled pork tacos". Another idea is to turn meal prep into a party activity by making Mexican pizzas on the grill. For a quick-and-easy "homemade" salsa recipe, throw a large jar of cheap salsa, a can of mild Rotel, and some fresh cilantro into a food processor. Spice it up with a little cumin and garlic powder, then puree everything together. It looks and tastes like restaurant quality, and they'll think you whipped it up from scratch.
Beverages
Of course, let's not forget the best part of Cinco de Mayo celebrations! Obviously, you will add Mexican beer to the grocery list. But for a perfect pitcher of homemade "top shelf" margaritas on the rocks, forget the bottled mixes — instead buy frozen limeade. Mix the limeade per directions, replacing one can of water with gold tequila. Add a healthy splash of orange liqueur (like Triple Sec), salt the glass rims, and you're good to go. If you want to add a pitcher of mojitos, use rum instead of tequila, and grab some mint from the garden for muddling in each glass as you serve it. If you want to get really fancy, muddle in some strawberries, too. For kid-friendly versions, just make the limeade per package instructions, using water only, then garnish with salt (or mint/strawberries) and lime.
Now…make a quick grocery run, and get ready to enjoy your fiesta!