We often talk about grand outdoor living spaces with intricate designs and multiple rooms, such as living rooms and outdoor kitchens. While we love multi-room spaces, we also know not every homeowner has enough backyard space to accommodate this style. 
Homeowners in larger cities or areas with limited outdoor space may not have the capacity for a larger-scale outdoor space – but they still have a multitude of options to create a space that is functional, creative and encourages them to spend more time outdoors.
Don't be narrow-minded with narrow spaces
Thoughtful outdoor design can be applied to narrow applications using a host of different styles and materials to create a cohesive look. Here are a few initial design ideas for narrow backyards to get the inspiration flowing.
If space is really limited, think about using areas alongside your home, such as lot and fence lines or alleyways. There are ways you can augment these spaces to accommodate your needs, whether it's with some hanging planters or a small seating area to encourage some time outdoors.
Patio + Vertical Garden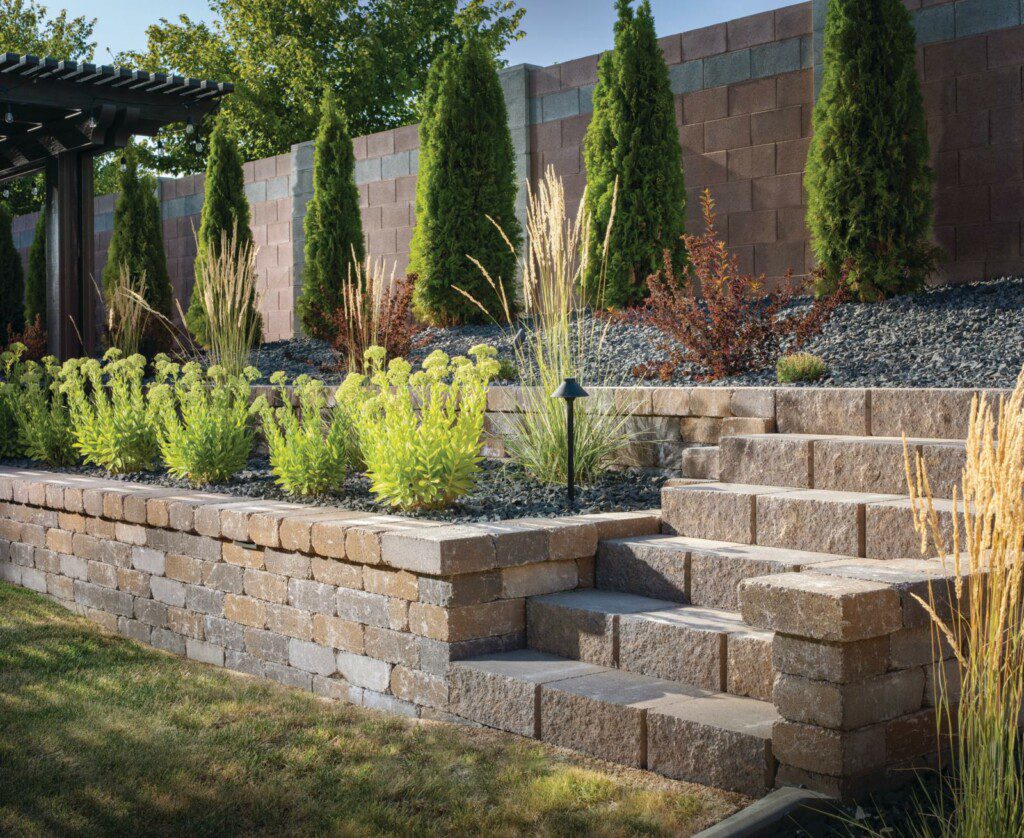 A small patio and vertical garden can have a big impact on a narrow outdoor space. Bringing in more plant life adds a sense of increased seclusion and connection to nature, while a paver patio gives the space a clean, uniform look. Belgard pavers come in a range of styles, colors and textures, so you can find one that best matches your home's exterior or design style. Permeable pavers are an excellent option if you live in an area that experiences heavy rainfall.
Front Porch
Front porches are often a focal point of single-family homes, especially if they have reduced backyard space. Porches are a great place to relax and spend time with family and friends, as well as get creative with your design approach. One great way to upgrade a porch is to replace flooring with pavers for a more modern, sleek look. Belgard has options that are both frost and skid-resistant, which is ideal for cooler climates and added safety. You also can opt for a walkway that goes directly to the street, if the space allows, and incorporate geometric patterns.
Flex Spaces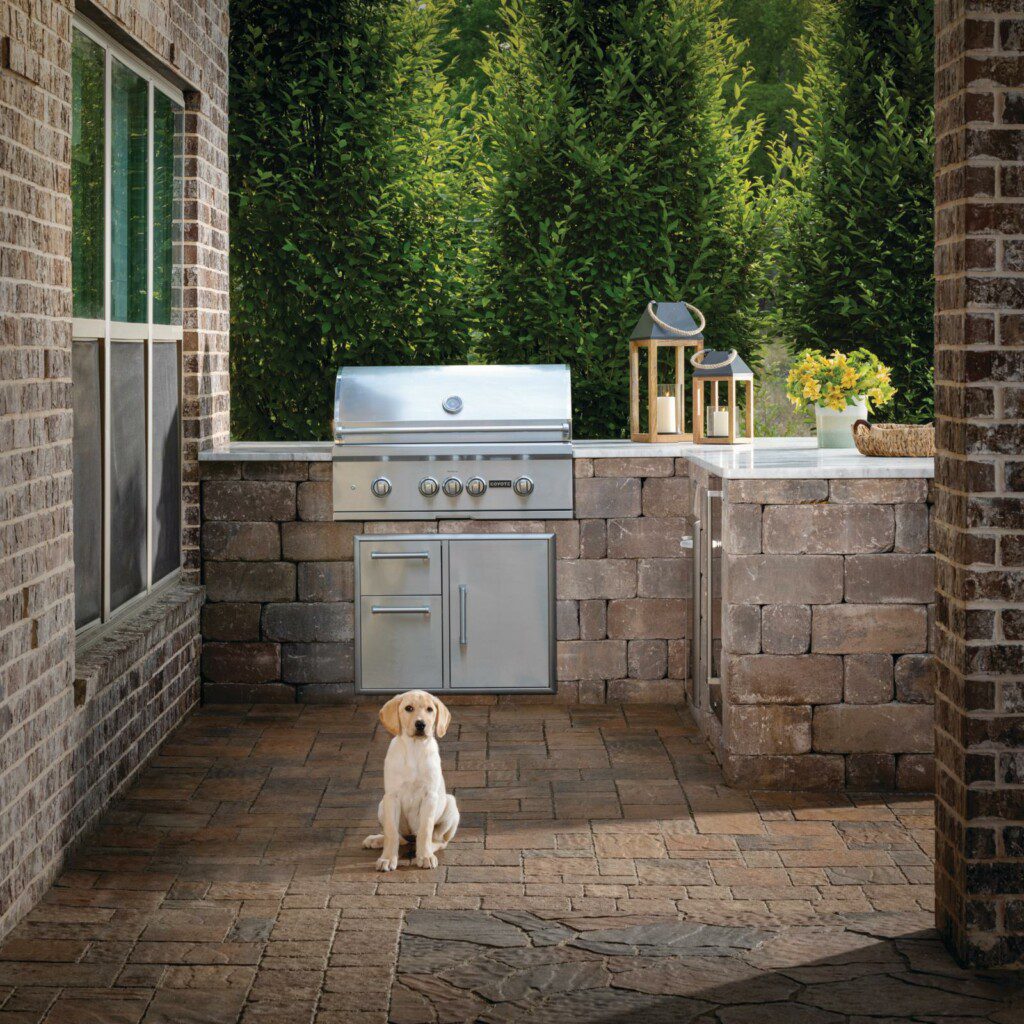 With the increased demand for functionality, these outdoor spaces can be designed to accommodate anything in your daily life. A patio and vertical garden can serve as a great backdrop for an outdoor office area, allowing you to get some fresh air while you work. If you have enough space, you can even add a small water feature for heightened ambiance. A front porch can double as an outdoor kitchen and/or dining area (with proper ventilation for grilling). As you work with your contractor to create your perfect outdoor living space, be sure to think about items like lighting and electrical access.
Small Spaces. Big Impact.