The mild temperatures of fall give us a break between summer's heat and winter's freeze to perform some seasonal hardscape maintenance to keep our patios, sidewalks and driveways in their best condition. One of the beneficial aspects of traditional pavers is that they typically don't require a great deal of maintenance. So, as the season descends upon us, let those pumpkin spice lovers scurry about searching for the latest foods and liquids to be magically transformed into the signature flavor of fall, while you tend to some routine maintenance that will keep your outdoor living spaces looking their best year-round.
1. Early Fall – Weed Prevention and Routine Hardscape Cleaning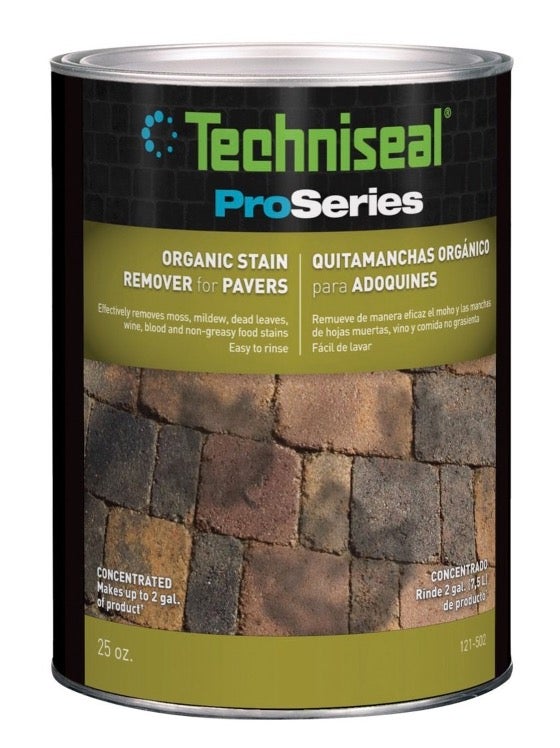 For those in warmer climates, you may want to continue treating your hardscape with weed preventative between the joints since some weeds can pry pavers apart if left unaddressed over time. Wherever you live, if you haven't cleaned your pavers, now might be a good time to pressure wash them since they most likely won't get cleaned again until next spring. For especially tough stains on your hardscapes, make sure to select a specialized cleaner formulated to treat that stain. Belgard's Techniseal® brand features products available for a variety of stains including: organic stains (like mildew or moss) and grease stains (motor oil, barbecue, etc.), as well as rust, paint, tar and rubber. While you should still apply to a test patch, these cleaners are made specifically for hardscapes and masonry and should not affect the color or tone of the product. When pressure washing, be careful using too high of a setting so you don't accidentally remove your finish and expose the aggregate to winter damage.
2. Mid Fall – Removing Debris, Inspecting, and Applying Sealant to Hardscapes
As the leaves begin to come down, make sure you regularly remove them and any other debris from your paver surfaces prior to the rains and snow. Wet leaves that remain too long on pavers can lead to unsightly stains. You should also perform a walk through to make sure all of your pavers, steps, walls, etc. are still in place and secure. Sealing or replacing the issues before the freeze and thaw cycles occur can prevent worse damage or even injury to you or family members who walk, ride and play on these surfaces.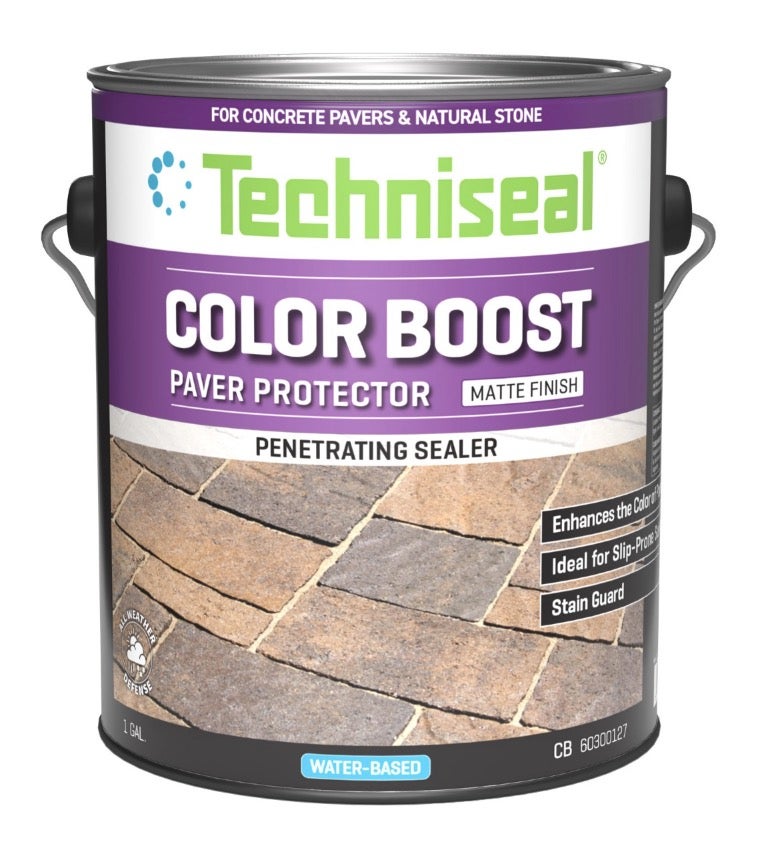 For those located in cooler areas, the most beneficial thing you can do to keep your pavers fresh is to apply proper sealant like one of the many offered by Techniseal®. Water and ice can degrade the surface of pavers over time, but sealer helps prevent this damage from occurring. It is important to note that sealer should be applied every three years – too many applications will leave a film on the surface, which may cause discoloration. If you haven't kept up with routine maintenance and there is visible weathering and neglect, you can use a tinted sealant to give pavers new life. These semi-transparent, semi-gloss sealants are formulated to rejuvenate hardscapes back to their original shade – or you can choose a new color if you're looking for a change.
3. Late Fall and Into Winter – De-Icing Cautions
Aside from sealing, the key winter-prep tip to pass along to clients is to consider what de-icing agents you use on their outdoor spaces. While de-icing salts can effectively eliminate slippery conditions, they also may adversely affect your pavers by causing visual and structural damage. However, if you already have properly manufactured and maintained pavers, such as Belgard's, these already resist the effects of de-icing salt because Belgard uses aggregate materials that are high strength with low absorption rates without materials that may contaminate the finished product. In fact, Belgard pavers exceed the American Society for Testing Materials' (ASTM) industry standard for solid concrete interlocking pavers.
The Interlocking Concrete Pavement Institute (ICPI) Technical Committee recommends these guidelines to limit the exposure to de-icing:
Mix the salt with sand, which is visible and the traction can be felt underfoot
Follow the recommended application and don't over-apply the salt
Use de-icing salt for melting ice, not for snow removal
Remove the ice once it's loose to avoid salt buildup
Wash off the pavers in the spring, since salt can continue to cause degradation even after the ice or snow has melted
We invite you to celebrate the wonderful fall season outdoors with family and friends, but don't forget to put in a little work on your hardscapes so you can enjoy them for years to come.