Whether working with a large open space or a diminutive courtyard, creating a sense of intimacy in outdoor design can often be illusive due to the inherent openness of the outdoors. However, through the use of dimensional design elements, such as Belgard retaining and freestanding walls, an intimate outdoor nook can be merely a garden wall away.
. . .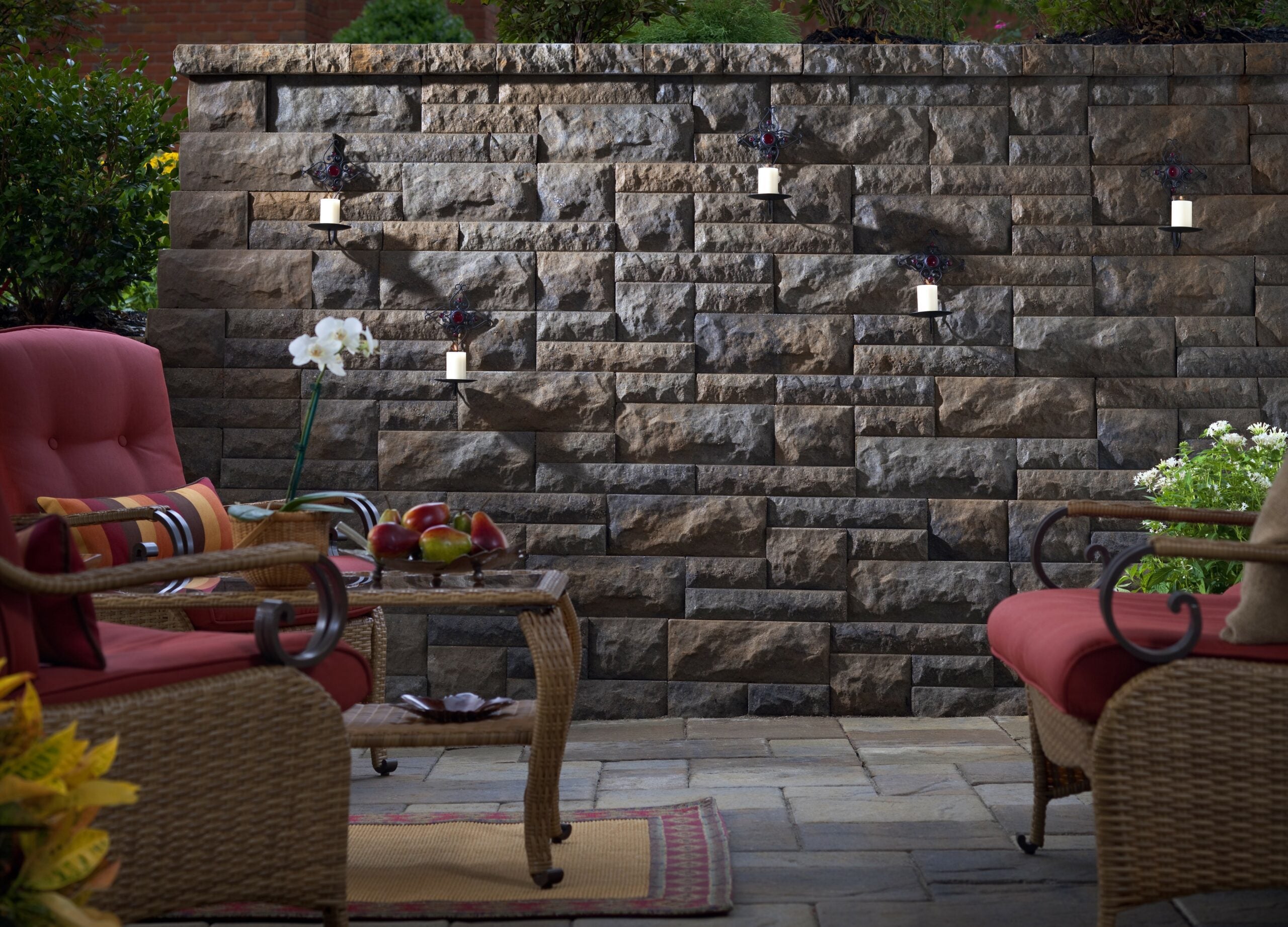 . . .
Create a Feeling of Closeness
Adding walls to an outdoor design, whether an 18 inch seat wall or an 8 foot retaining wall, will help to develop a feeling of closeness, which is the first step to creating an intimate nook. It works well to design with walls around 18-20 inches in height. This size wall offers multiple uses and can define an area without creating a boxed-in feel, while at the same time offering additional seating for large gatherings.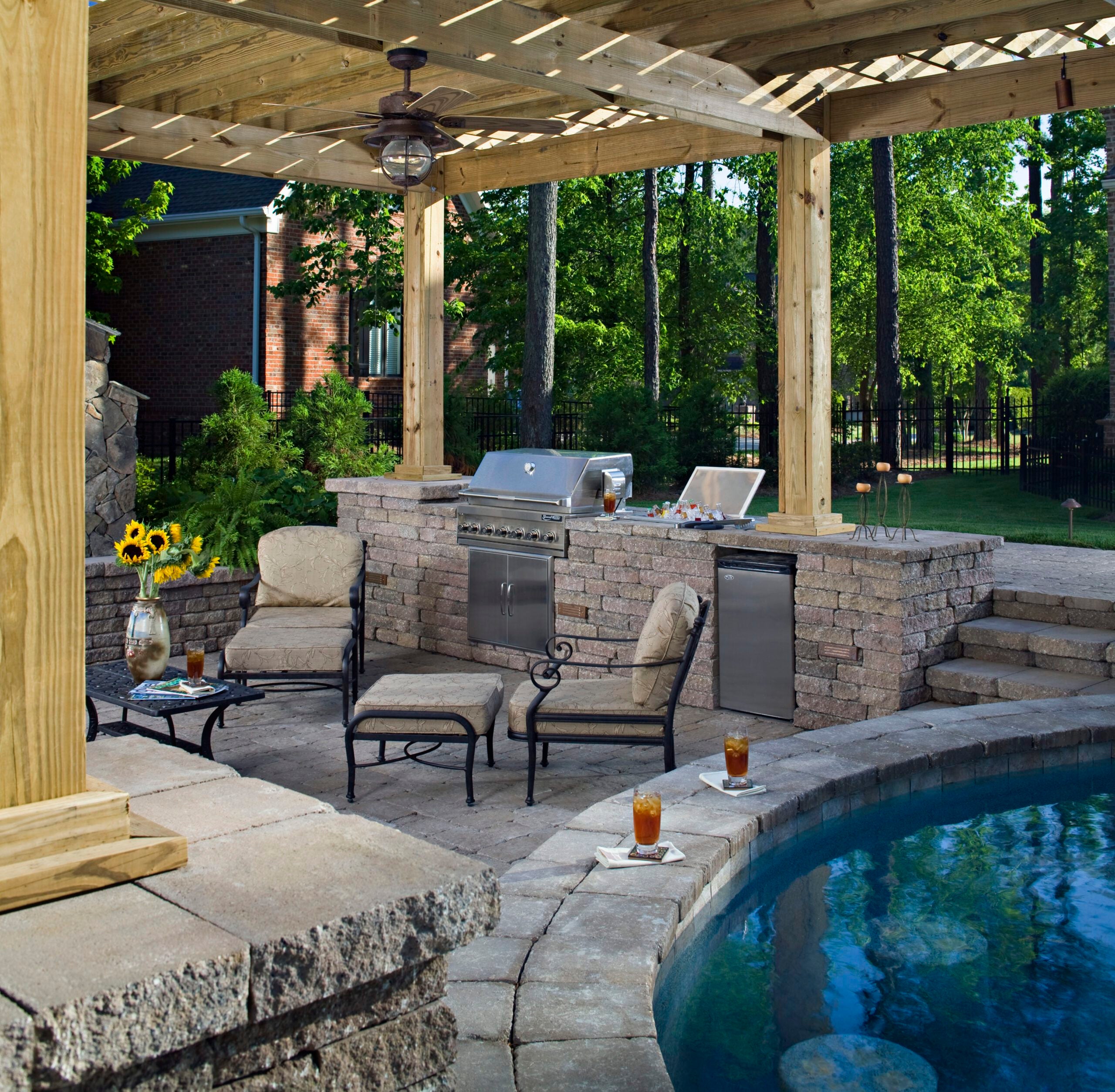 . . .
The Organic Rule of Thumb
If an outdoor space looks cold and uninviting, odds are there are not enough organic materials mixed into the design. Elements like wooden arbors or various levels of vegetation can add texture, provide shade, soften the space, and add to the feeling of closeness. Wood, either painted or natural, makes a space more inviting. Stone adds richness, but organic materials add comfort.
The ultimate in organic design includes incorporating the elements of water or fire. There's nothing more intimate than a fire pit. It touches people of all ages. Place a 6-year-old girl, a teenage boy, and a 70-year-old man around a fire pit, and they'll sit and tell stories to each other for hours. And in the summer, you can add a plastic liner, fill the pit with ice, and use it as a drink station. No matter what time of year, it will be everyone's favorite spot.
. . .
Use Elevation and Dimension to Your Advantage
A sloping landscape, although attractive, can typically be unusable space. Belgard products can be used to create a terracing effect. By combining steps, pavers, planters, and retaining walls, you can create a series of planes at various elevations that now become areas of usable space with walls that can be used as a backdrop for an intimate nook. And, you can do all of this without concrete footers, which eliminates a lot of the costs, code issues, and headaches of masonry.
Even consider how pattern integration in your paver design can complete the look. By varying color, texture, or pattern, pavers can further define the perimeter of the nook or create a rug-like paver design to add to the cozy feel.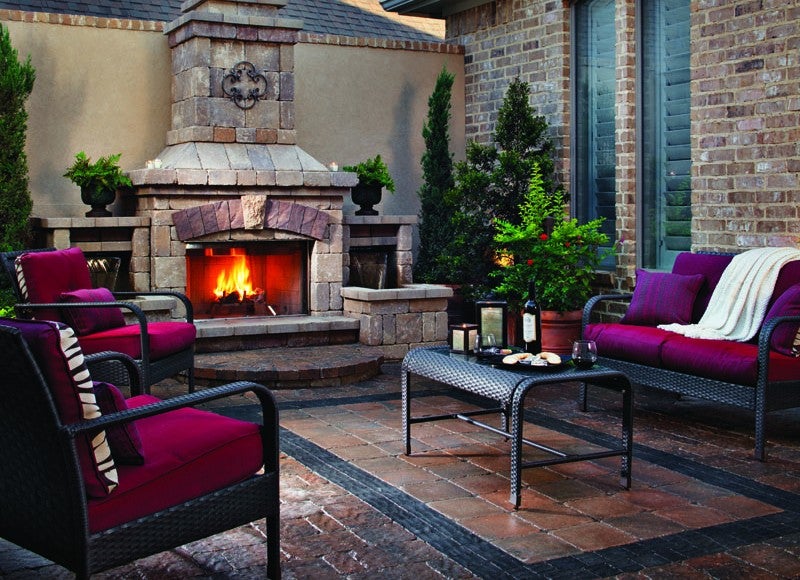 . . .
Lighting is Key
Whether your intimate nook is next to the back door or at a destination location across the property, proper lighting is a key component to completing the design. Lighting should be bright enough to allow for visual comfort in the darkness without overpowering the space and ruining the mood.
Texture creates intimacy, and proper lighting will enhance texture at night. If you uplight a stone wall, the texture is incredible. It gives a warm feel and draws you out into the space. But, even some low voltage lighting can be too intense if placed improperly. You want to bathe the space in gentle light without blowing it out.