Traditional patio installation can be time-consuming, requiring heavy equipment and truckloads of base material. This can be a challenge for smaller projects and projects in hard-to-reach places. Fortunately, there is now a faster, lighter way to lay a patio base with NextBase™ from Techniseal©. 
What is NextBase?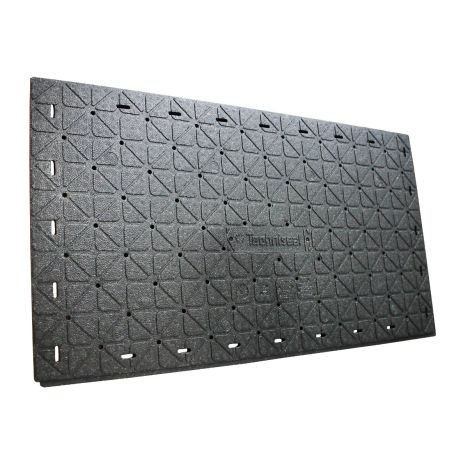 Techniseal's NextBase is a system of overlapping, expanded polypropylene foam panels that can be laid as a paver base in place of a typical layer of aggregate. Constructed from durable material, these sturdy panels will last for decades. 
What are the benefits of using NextBase panels over traditional paver base materials like gravel and crushed stone?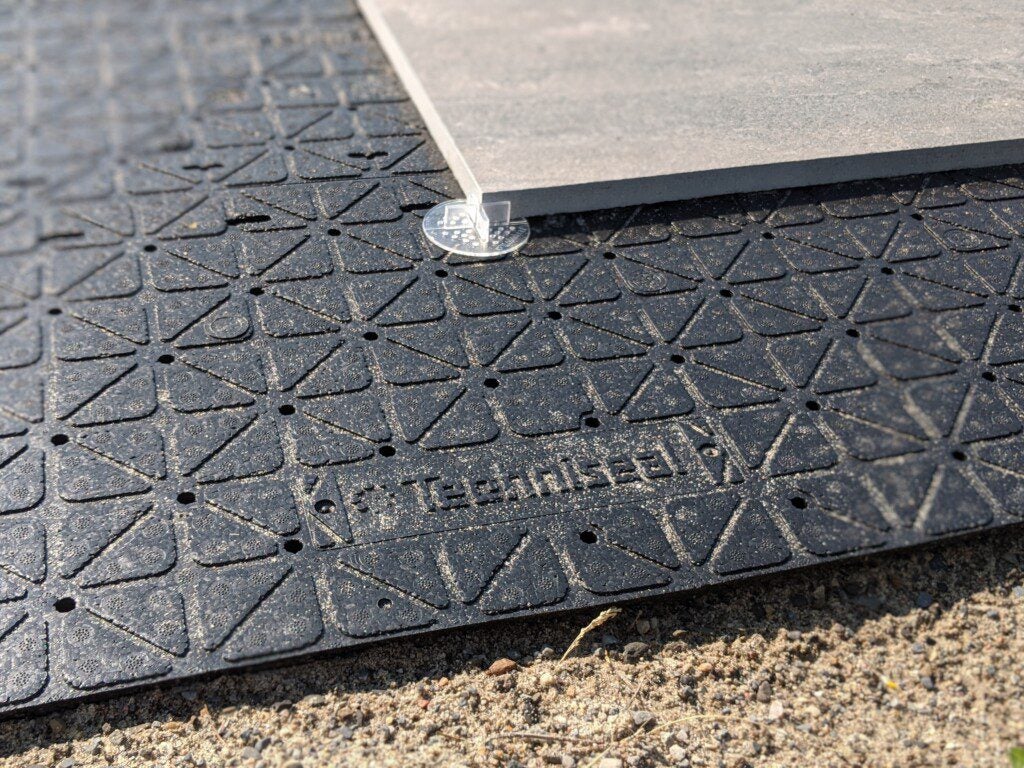 NextBase panels only require 3 inches of excavation compared to the 9 to 12 inches needed for standard installation. This eliminates the need for excavation equipment, and it also significantly reduces the amount of required material and associated costs. Each panel replaces 250 lbs. of aggregate material. For comparison, a single pack of NextBase panels, ten to a bundle, weighs around 14 lbs. 
What kind of projects are best suited for NextBase Foam Panels? 
NextBase panels are a great option for various projects, from patios and pathways to pool decks. They are particularly well-suited for projects in fenced-in yards, townhomes, or other areas where it is challenging to bring in excavation equipment. 
It's important to note that NextBase Foam Panels are for pedestrian-use projects only. They are not constructed for applications that will see vehicle use, like driveways. 
What terrains and climates are best suited for NextBase?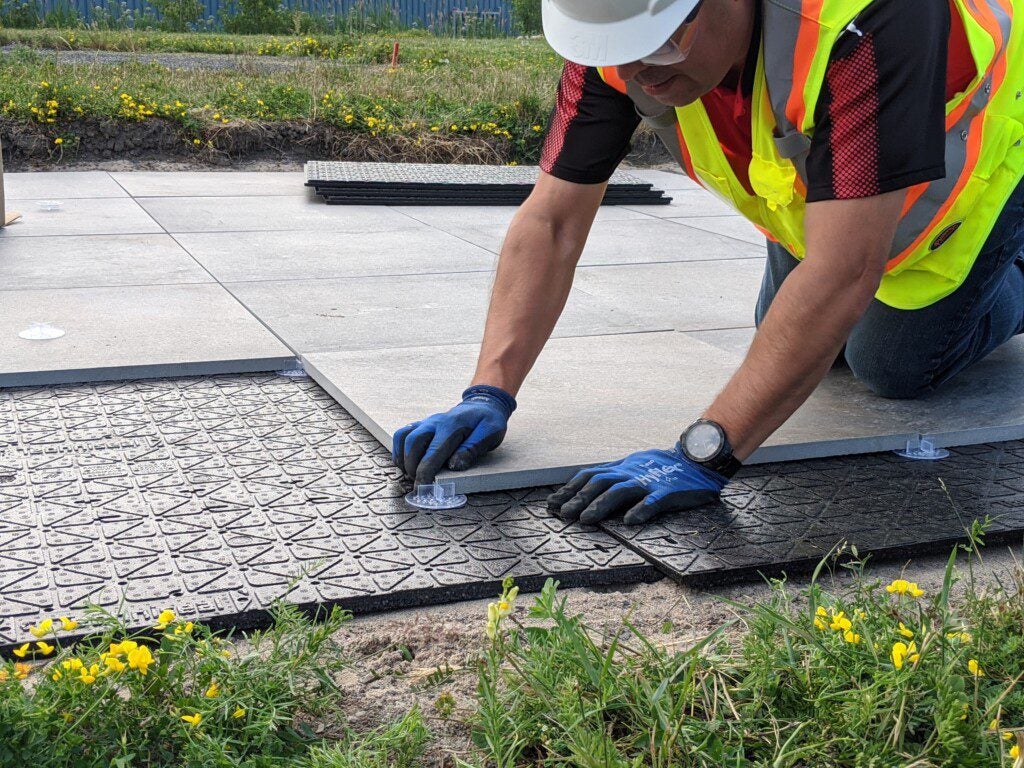 NextBase panels can be used in any terrain type, such as sand, clay or rock. They are an excellent solution for cold climates because they are not affected by issues from repeated freezes and thaws. For environments that deal with high moisture levels, NextBase panels are equipped with built-in drainage to help return rain and water to the underlying soil.   
What kind of pavers can be used with NextBase? 
Any paver material can be used with the NextBase system, including interlocking concrete pavers, porcelain pavers and natural stone.  
How are NextBase panels installed?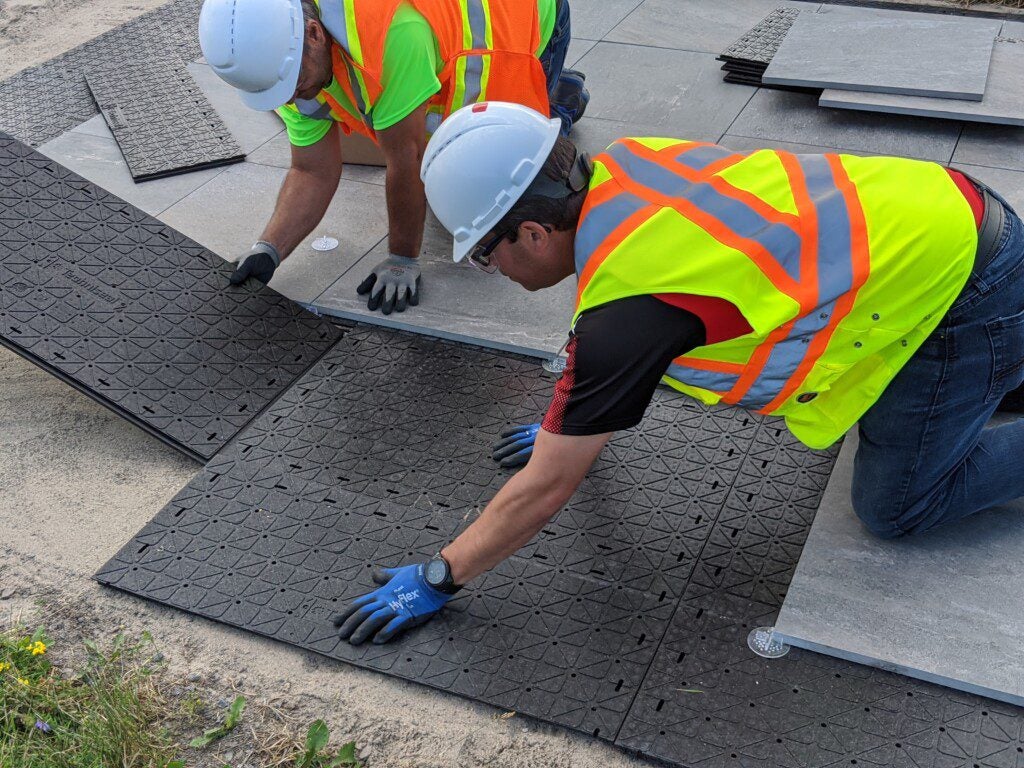 Excavate the project area. The average depth for NextBase installation is 3 ¾", including geotextile, panels, a sand layer, and tiles. 
With a tamper or plate compactor, level out the area.
Lay geotextile.
Lay a ½" layer of bedding sand and level.
Place panels in a staggered pattern. The panels can easily be cut with a box cutter and are safe to walk on once laid.
Getting Started with NextBase
You can find additional resources for installing NextBase Foam Panels on the Techniseal website, as well as their YouTube Channel.