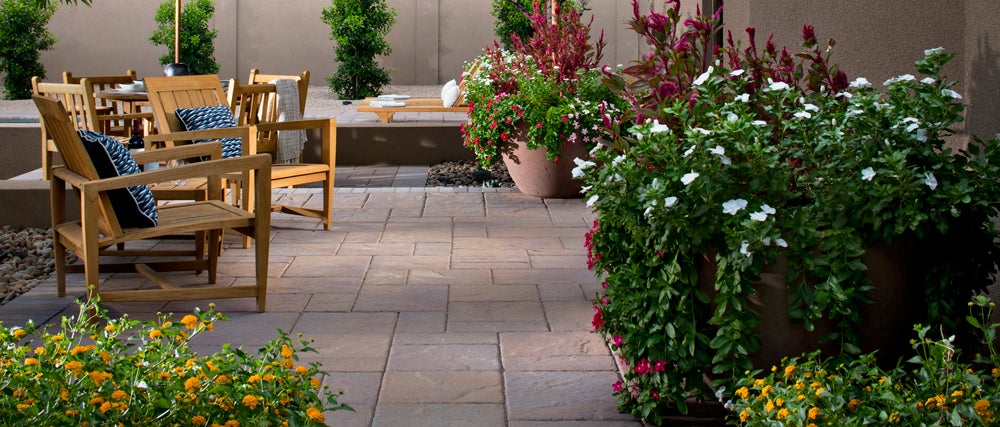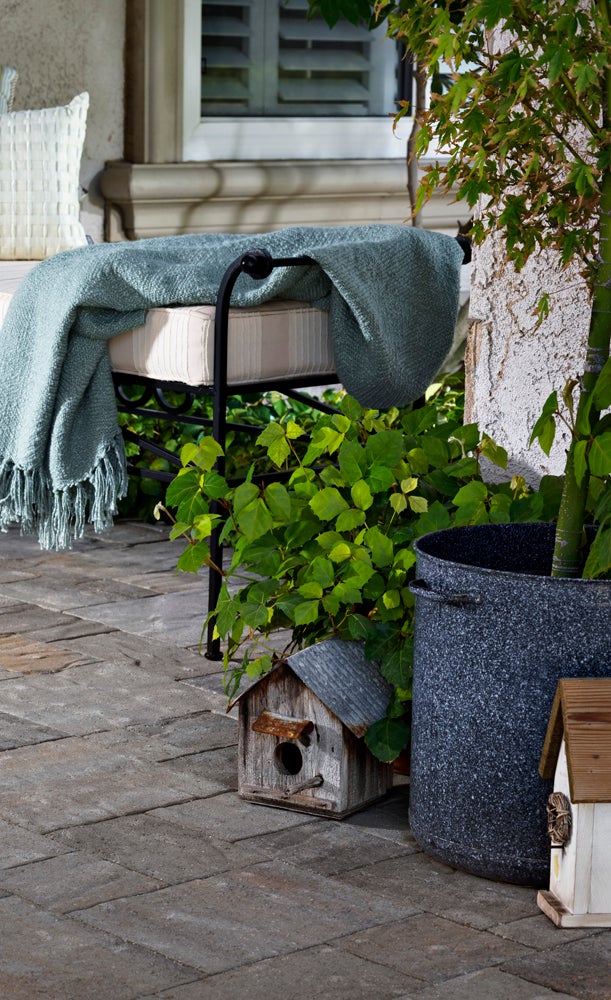 While driving past meticulously landscaped yards, you might wonder how to get a look like that without spending every weekend pulling weeds. Container gardens are a great way to soften the look of hardscaped areas and add character to your outdoor living spaces without all the work. Particularly if you don't have a green bone in your body, container gardening is a low-maintenance way to add pops of color all over.
Most likely, you have a couple of planters or even random containers that you can repurpose as vessels for this project. Think of each container as a piece of art that will display your garden. Instead of scattering single containers around the area, consider grouping together multiple containers of varying heights. The initial planting stage starts out with smaller plants that will become fuller as they grow. By grouping them, you will give the illusion that they are more substantial than they are, creating a finished garden look immediately.
One of the key elements in container gardening is drainage. Make sure your containers have holes in the bottom where water can easily flow. Aeration is probably the most important part of container gardening. Creating a mixture of topsoil and peat moss is a fine recipe to grow a healthy garden. Peat moss– or another soil amendment like Vigoro Perlite — is less dense than soil alone, which allows the water and air to move through rather than collecting in a puddle at the top of your planter. Fill the bottom of your container with a couple of handfuls of rocks before adding the soil mixture, which will keep the roots from staying too moist and rotting.
Mixing multiple plant varieties in a single pot is a way to add a little texture and interest. Choose plants that bloom all year for the outer rim of your container. Pathos, English ivy, or even spider plants can surround a couple of annuals. Your local garden center will have plenty of flowers and other plants to choose from, as well as containers of all shapes and sizes. You may also want to visit your local antique mall, consignment shop, or reclaimed building materials store for interesting items that you can repurpose as garden containers — like barrels, vintage pots or antique milk cans.
Consider using a large Rubbermaid container to create your soil mixture. Pour both the peat moss and the soil into the container and mix them well. Go ahead and dig in; this is your chance to connect with the earth without getting too dirty. Make sure the soil you are using doesn't have sand in it unless you are growing strawberries.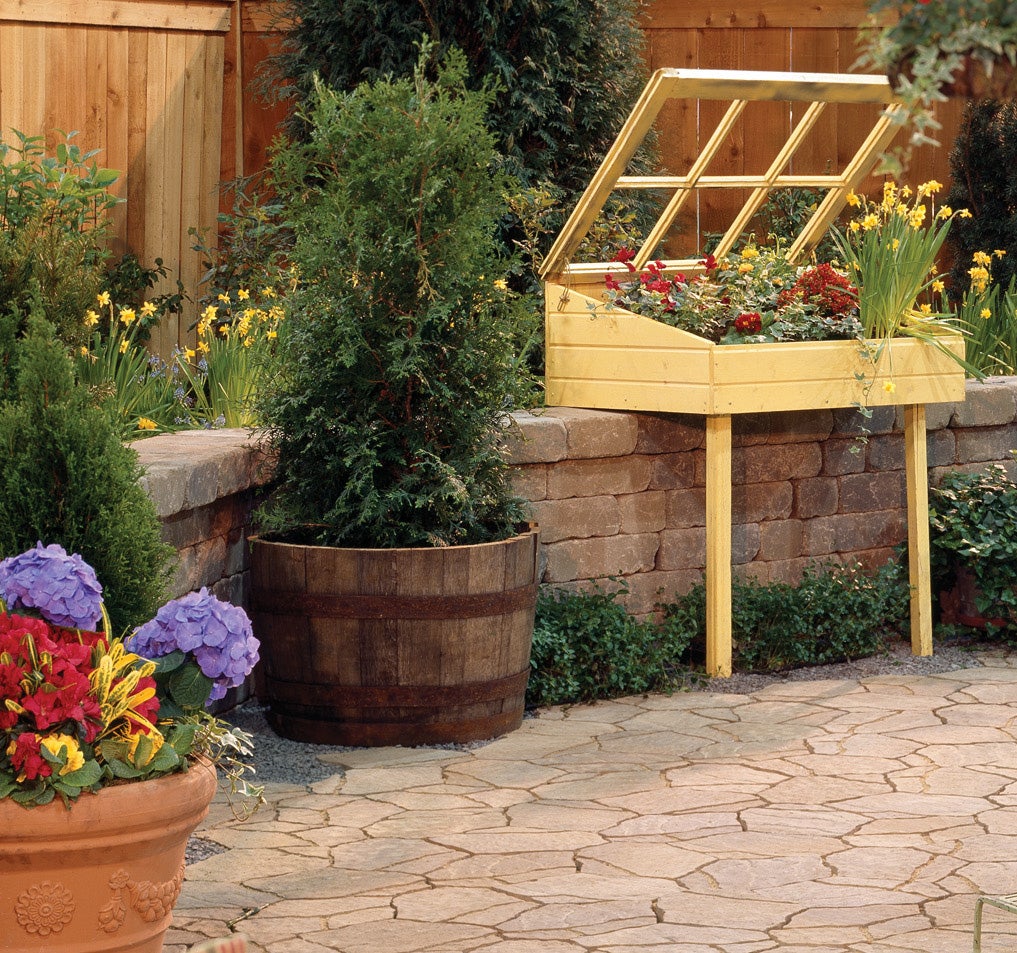 Bringing container gardens into your outdoor living area will bring color and serve many other functions as well. Choosing plants that attract butterflies, like Buddleia, is a great way to add an ethereal quality to your seating and kitchen spaces. Also, hummingbirds are attracted to Bee Balm, Larkspur, and Hibiscus, to name a few. The farmer's almanac is a great resource for types of plants for your area, as well as time to plant.
Container gardening around your outdoor space can also be functional. Start out with some simple easy-to-grow vegetables such as kale, carrots, tomatoes, cucumbers, and squash. One idea is to use metal wash tubs to create an herb garden. Herbs like basil, rosemary, and chives will add so much to just about any dish. Instead of the farm-to-table movement, be a part of the container-to-table movement!