Over the past few years, homeowners have discovered the difference a custom design can make when creating their dream outdoor space. However, this trend comes with added pressure for contractors. Outdoor living contractors are tasked with finding ways to meet increased demand while pushing through the complexities of design and installation. The increased demand for outdoor living spaces coupled with the need for simpler installation is what gave way to modular design in the industry. 
Modular design uses common nominal sizing — meaning various shapes, sizes and textures can be grouped together to create more intricate designs quickly. The trend began in interior design, such as kitchens, but has quickly been adopted by the outdoor living industry. This evolution has allowed contractors to bring more innovation and modern, fresh styles to their clients.
It's become the go-to style in outdoor design, as geometric patterns comprised of clean lines and simple forms create an uncluttered aesthetic that aligns with current modern trends. Modularity gives designers and contractors the ability to design and install various outdoor living features efficiently, which is essential as projects become more complex.
Outdoor Living Design & Application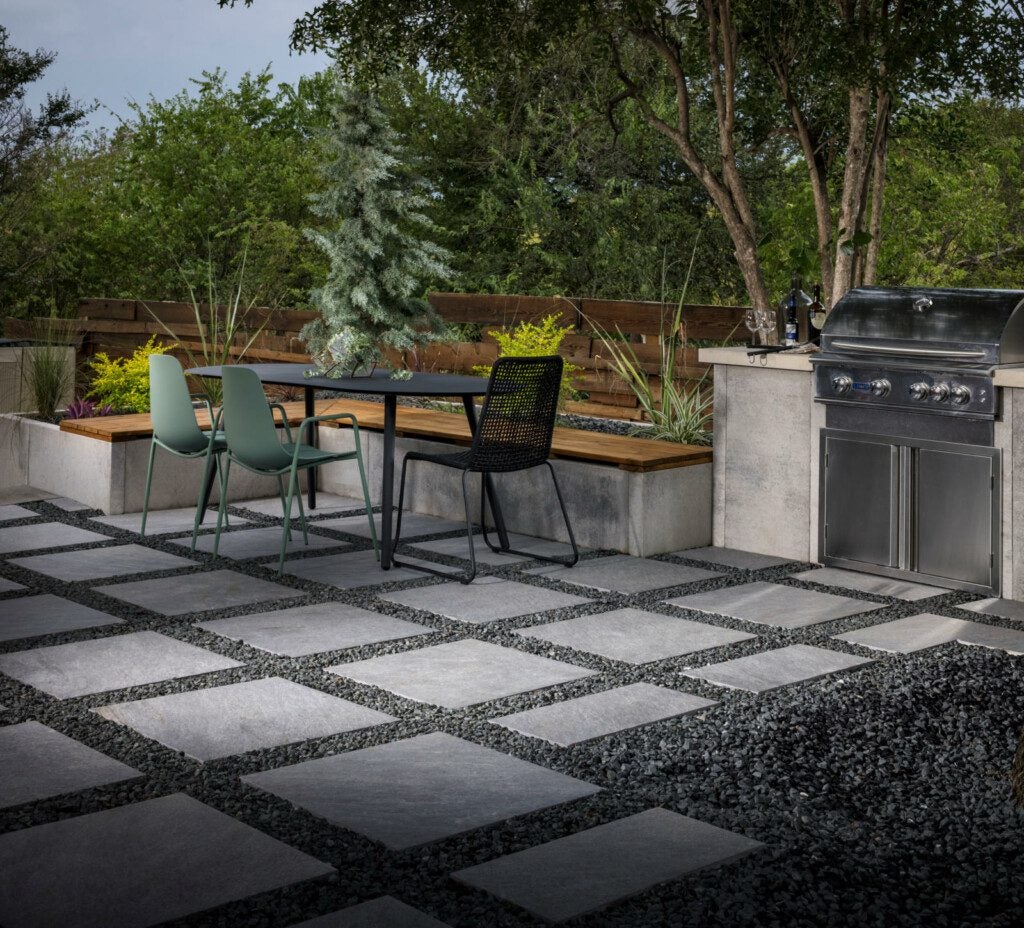 Thanks to continued innovation in the industry, modular pavers are becoming widely available. With their increased design flexibility, contractors have more room to play and achieve the design customers want. In addition, modular pavers can be installed faster, allowing contractors to maximize their time and letting customers enjoy their outdoor space sooner. 
Modular pavers also expand the creative possibilities for a cohesive backyard. Across any given project, a contractor can achieve a consistent modern style by using pavers to create interesting geometric designs, divide the space into zones, or even integrate with artificial turf for a sophisticated, natural look.
Modular architectural products like Artforms™, the industry's first complete modular concrete panel system, showcase the modular approach and the benefits it offers for outdoor design. Artforms' large-format concrete panels can be cut to the desired size, allowing for the creation of a personalized configuration.
Modular Design Meets Functionality
Functionality is key in any outdoor living space. With a modular design, homeowners can easily customize a space to fit their needs. Whether it's a complex pool project, seating area or fire pit living room, modular pavers allow contractors to approach the project as a holistic design and create an adaptable space.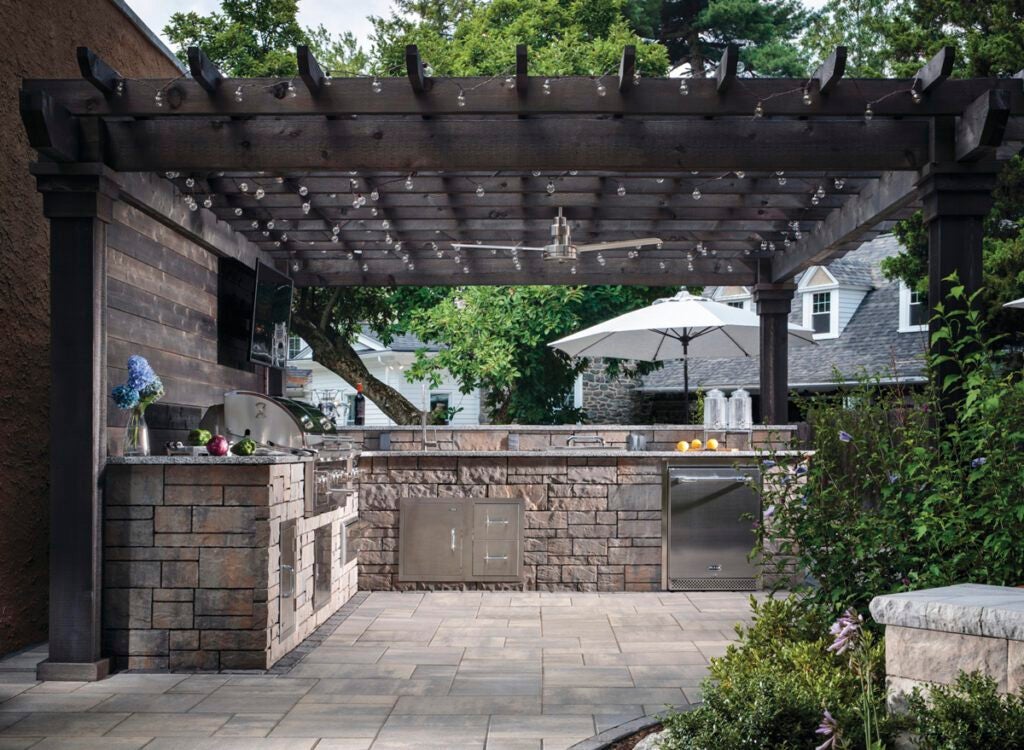 The simplicity and quicker installation of modular solutions give contractors more time and resources to prepare for a project. Saving time and money in certain places can create the opportunity to expand the project and even add more features. Outdoor lighting, sound and shade structures are great – and really essential – additions to any outdoor design today.  
What's Next in Modular Outdoor Design?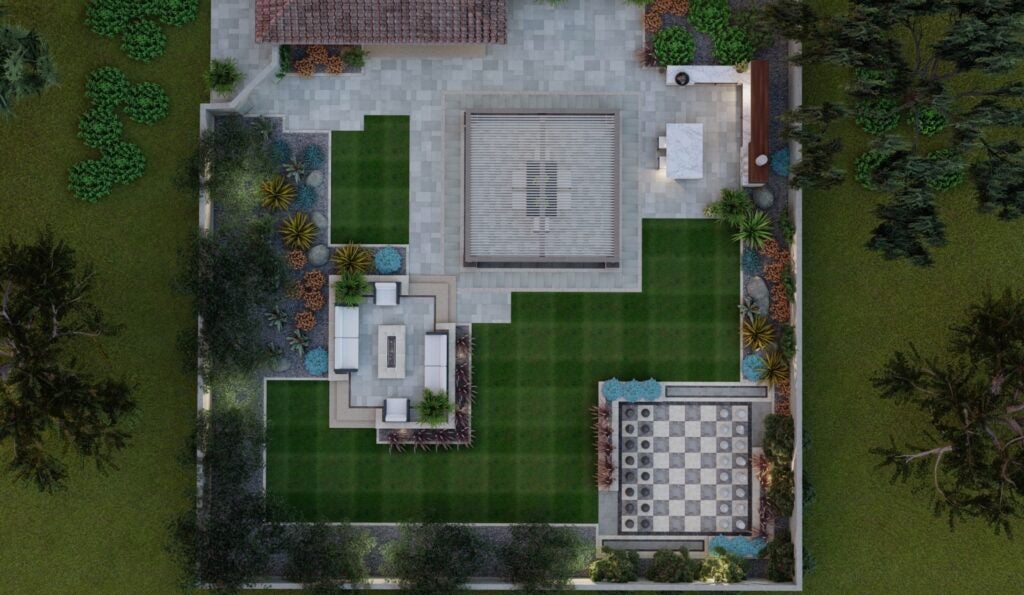 Tools like the Belgard Design Studio and Belgard Rooms are making the design process smoother and easier. Through augmented reality (AR) and 3D design, Belgard is able to offer solutions for contractors to show customers exactly what their space will look like and the products to achieve it. The templated designs offered through Belgard Rooms make it easier to start with a plan and include all the design elements, even accessories, to create the perfect outdoor living area. These technologies not only increase planning efficiency but provide an excellent opportunity for growth in the industry.