Looking to add a little color to freshen up your outdoor living space? Belgard's 2022 Color of the Year can do just that! Annually, our design team researches the major influencers of color trends across the globe including fashion, cinema, interior design, cultural shifts and more. This year's color choice is Jetset, a deep energizing blue hue, full of optimism and the promise of a glorious day. Here are a few examples on how to use Jetset in your outdoor space.
Soften Your Outdoor Spaces
One easy place to start incorporating Jetset into your outdoor space is through the use of throw pillows or blankets. A tastefully placed pillow or blanket here and there can work wonders for a neutral colored couch or chair. Or go all in and replace your chair cushions with a set of Jetset.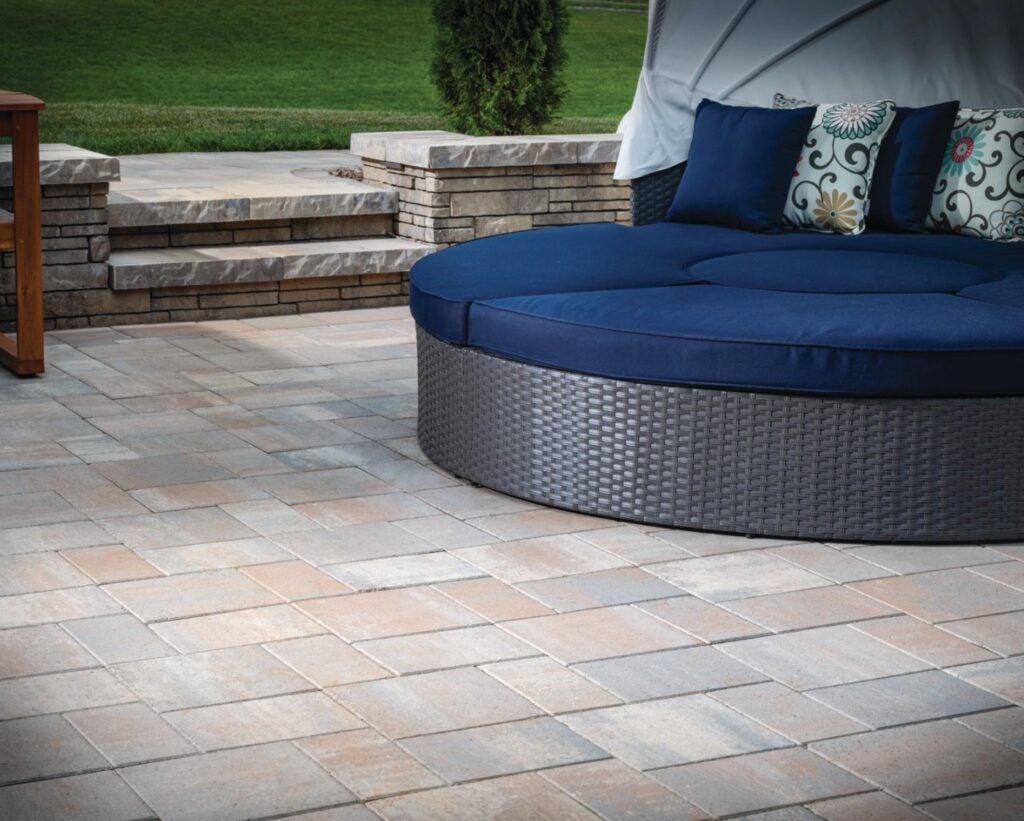 Throw Some Shade
Patio umbrellas do more than keep you shaded, they can make quite the design statement.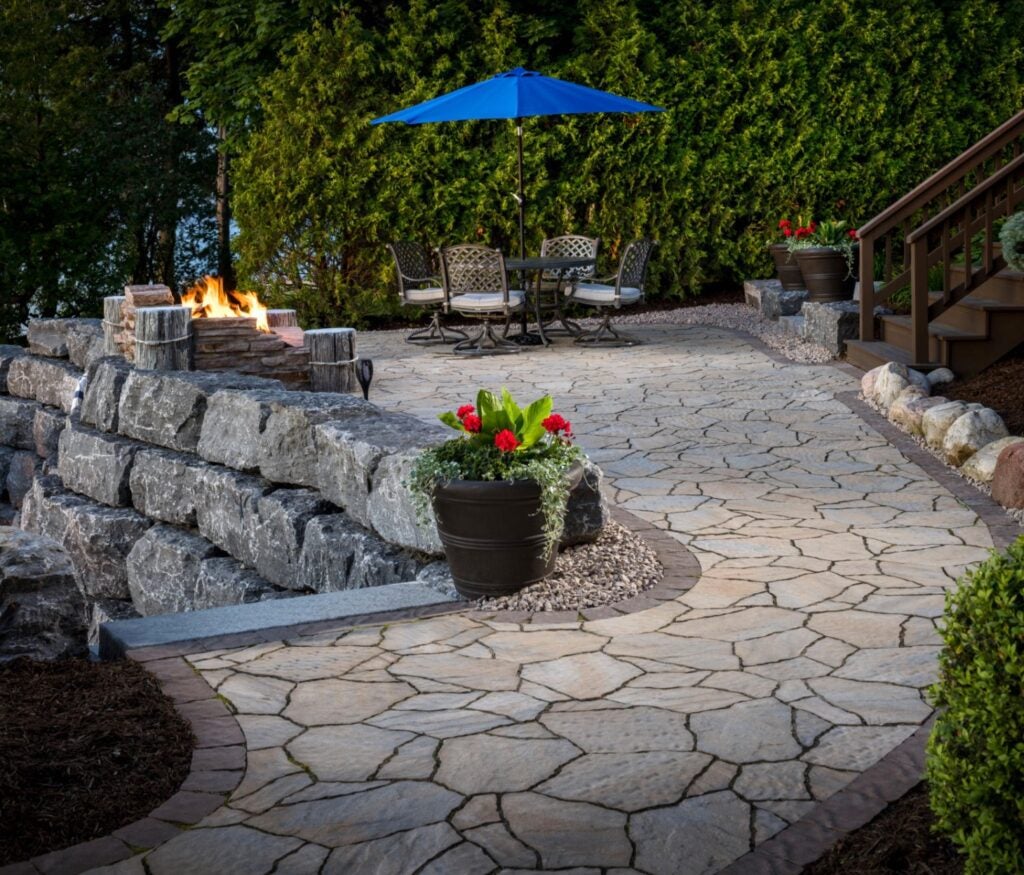 Dream in Blue
Love to relax? Got space for a hammock? Lie back and enjoy the view of blue skies while you're supported by a soft bed of blue. Get ready for the sweetest of dreams.
Light the Way
Using blue for lanterns and lamps can show off your style during the day or create a beautiful glow when illuminated at night.
Hold it!
Planters, pots and vases all look good holding plants and flowers and with this bright blue color can even hold their own with nothing in them at all.
Bottle it Up
Dark blue bottles are traditionally used for bottle trees and bottles come in all different shapes and sizes. Mix and match or use the same style to create this unique garden art.
Thrill with Your Grill
Believe it or not, there are a variety of blue grills out on the market. From Weber charcoal or gas to an upscale Kamado, you can find a grill to fit your cooking needs and show off your design style.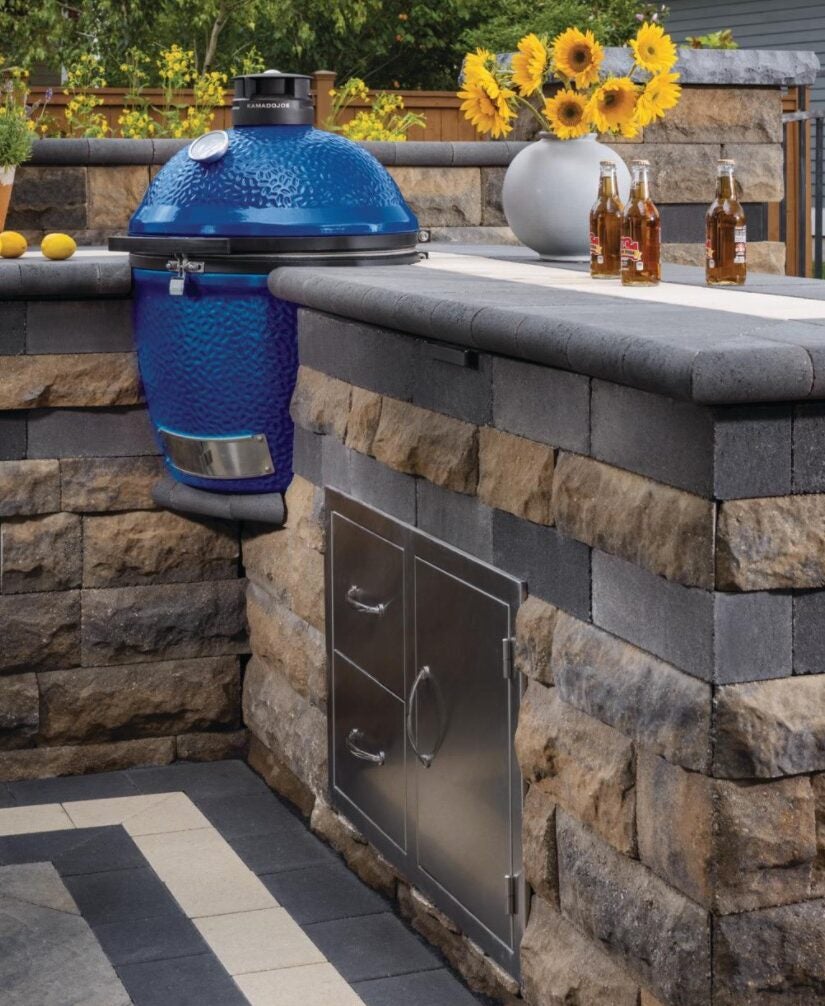 Make a Splash
Use some Jetset tiles for a decorative backsplash in your outdoor kitchen or go BIG and install an entire pool. You know you've been wanting one for a while!
Accessorize
Specially selected accessories can tie your look together and highlight other Jetset items such as pillows, cushions, umbrellas, etc. These accessories can also look wonderful as a stand-alone piece. From blue glass and artwork to olive oil bottles and trivets, there are a myriad of accessories that can give your outdoor living space a little pop!
Remember, life's better with a little color and Belgard's Jetset is a great way to brighten up the time you spend outdoors. Want to learn a little more about this year's outdoor living trends beyond color? Check out our 2022 Outdoor Trends blog.