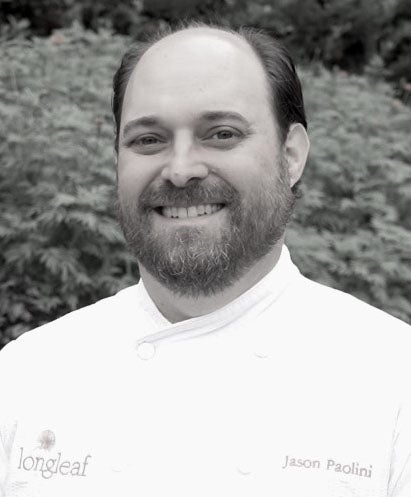 Enjoy this grilling recipe as part of Belgard's salute to backyard tailgating.
. . .
The creamed corn should be done ahead of time since it will take the longest to make. I always like to buy local corn if I can find it, and I prefer to buy corn that is still in the husk. Corn that is pre-shucked tends to dry out and lose a little bit of it flavor. For the Chow Chow, you can buy this in most grocery stores or farmers markets. It is sweet pickle relish, and it is one of my favor condiments. The 4 oz. Chicken Breast is the perfect size for an individual, and it cooks quickly on the grill.
.
.
.
Creamed Corn
6 to 8 ear of corn in the husk
1 small yellow onion, diced
2 cloves garlic, chopped
1 table spoon butter
1 cup vegetable stock
1 cup heavy cream
Pinch of salt and pepper
Zest of 1 lemon
Shuck the corn and make sure to remove all the silk. Using a knife or mandolin, shave the corn from the cob.
In a medium sauce pot, heat the butter and sauté the onions and garlic on low heat (about 5 minutes).
Add the corn and continue to cook on medium heat until the corn begins to soften (about 5 minutes).
Add the vegetable stock and cream and bring to a simmer, season with salt and pepper. Simmer on low for about 30 minutes. Most of the liquid will reduce, and the corn will be thick and creamy.
Once the corn is finished zest 1 lemon into the creamed corn.
. . .
Chicken
Season the chicken with Omaha Steaks® Signature Seasoning blend and drizzle with vegetable oil.
Place the chicken breast on the grill with high heat and cook on both sides until done.
. . .
To Plate
Spoon the creamed corn on the plate. Place the chicken breast over the creamed corn and top with chow chow. Enjoy!