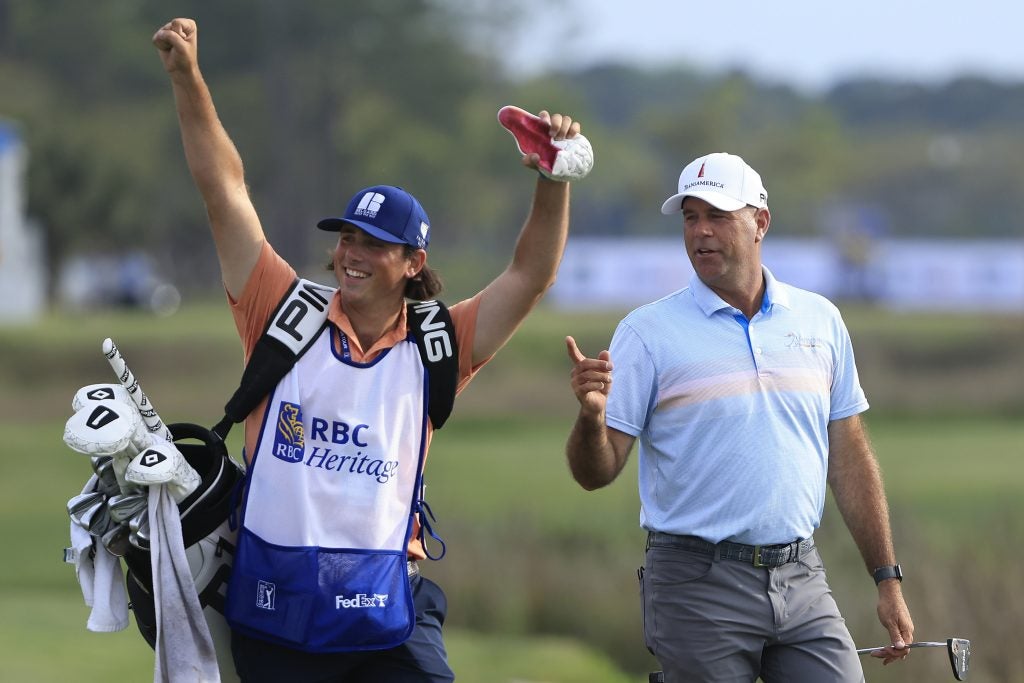 Sharing life's moments, particularly with family, is what we are all about at Belgard. After all, we're a generational business that is proud of our commitment to forming strong family ties. Doing so, outside…even better! Very few professions truly embrace "living outdoors," especially in 2021, like professional golfers.
Stewart Cink, a 47-year-old Huntsville, AL native has been on the PGA circuit since 1995 after graduating from Georgia Tech. While pro golfers usually begin to wind down their careers at this age, Stewart has been elevating his game!
According to golf.com, Stewart's recent resume includes two PGA event wins, becoming only the second golfer ever at his age or older to win twice in a season. His most recent victory came at RBC Heritage in Hilton Head, SC on April 18th. Before that, he finished tied 12th at the Masters in Augusta, GA. He currently sits at third place in the FedEx Cup Standings behind only Bryson DeChambeau and Justin Thomas, both of whom are almost 20 years Cink's junior.
What's led to Stewart Cink's career resurgence? Well, we have a couple of theories. For both of his tournament wins, his own son Reagan has served as Stewart's caddie. Reagan followed in his father's footsteps by graduating from Georgia Tech in June of 2020. Since then, he's joined the family business, advising Dad on the course several times during his career year. But we also can't help but notice the head gear that Reagan's been rocking on the course. Look familiar? Coincidence? We think NOT!
The FedEx Cup Playoffs kick off in August. In our professional opinion, we advise Stewart to keep the family ties strong, and keep his lucky charm Reagan around until the completion of the tournament. Naturally, Reagan needs to keep that hat game going strong. We may be biased, but from the putting green, to winning 18, Belgard paves the way. It sure helps to keep great company.
Good luck to Stewart and Reagan on the upcoming playoffs. We'll be rooting for you guys!