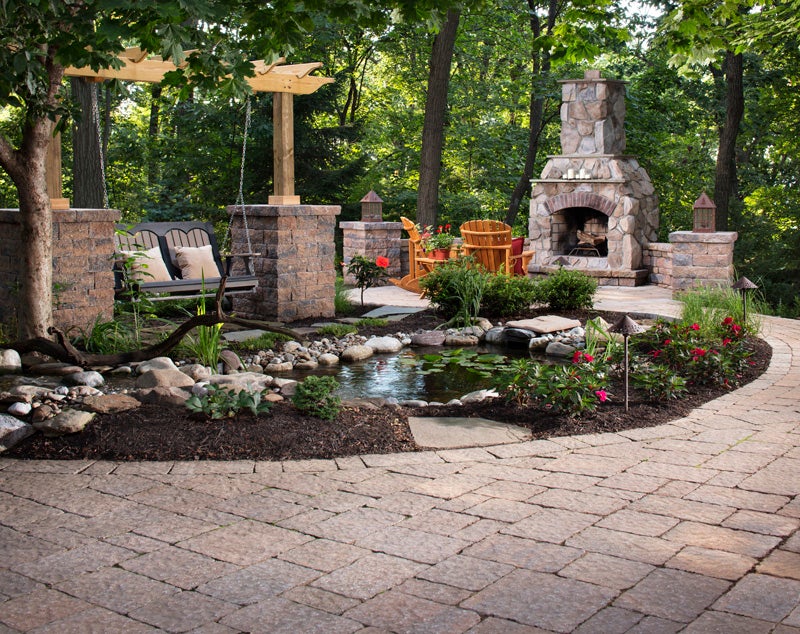 Most New Year resolutions tend to be about changing, growing and investing in oneself for the better. We look inside and outside of ourselves to decide what we need to let go of, what we need to add, and what we need to improve upon to make life better for both ourselves and those around us.
"New yard" resolutions should take the same direction. It's time to take stock of what you'd like to accomplish this year. Whether your goals are to increase your curb appeal, improve drainage, or create a new outdoor entertaining area, the process can sometimes seem overwhelming at first. Take it one step at a time.
Get inspired.
Sometimes we get so accustomed to how our yard currently looks, we have trouble imagining it any other way. It's time to get clicking.
Set concrete goals.
When investing in your yard, you want to get the most return on that investment, both while you live in the home and once you sell it. Know why you want to make these changes. What goals are you trying to accomplish? How can you improve your environment and your lifestyle in a meaningful way? Think both long term and short term. If you have a larger overall plan that you want to phase out over time, save yourself time, money and headaches by putting the entire plan together now. For guidance on planning a large makeover project, download our comprehensive Project Guide, which offers insights on what to expect as well as tips on design and choosing a contractor.
Get expert advise.
Develop a relationship with a qualified Belgard Contractor in your area who can help you with your long-term plan and knows what will work and won't work with regards to your goals. For projects that will be phased out, a qualified contractor can help you pre-plan critical preliminary work that you will need to have in place for a later project down the road. You can also discuss financing options that could allow you to build everything you want now and pay over time.
Get started.
Depending on where you live, January may not be the best time to start digging  in your yard. But, you can get started with some of the decision-making processes…choosing a contractor, working on a design, choosing pavers or retaining wall products, researching costs. Also talk to your Belgard Contractor about Belgard Preferred Payment, a same-as-cash payment program that allows you to spread payments over time on hardscapes, labor, and even additional items like furniture and appliances. Once your plan is in place, you'll be ready to hit the ground running when the time comes.