Belgard has had a very busy year continuing to drive outdoor living trends with the development of numerous new products and technologies. Throughout 2020, we began launching some of these innovations in limited markets and are planning larger roll-outs in 2021 and beyond. Get a sneak peek at what has already launched in various markets around North America, and see when it will be available in your neck of the woods.
Artforms™ Panel Systems
The revolutionary Artforms™ panel system utilizes large-format modular panels to easily create infinite outdoor living design possibilities. High-strength concrete is mechanically fastened with stainless steel hardware, creating highly customizable outdoor living spaces with little to no mess or disruption. This sleek and modern look is available in four trend-forward mix or match color blends.
Origins™ & Dimensions™ Paver Systems
With our two new Origins™ and Dimensions™ paver systems, we're redefining simple. Based on the rule of thirds, these two systems feature multiple sizes in true 3-inch increments to offer limitless design possibilities and a reduced number of cuts in the field. Origins™ features a natural slate texture, and Dimensions™ features a smooth modern aesthetic. Both are available in multiple rich color blends and can be used alone or in any combination for an unprecedented number of paver pattern design options. These systems also allow for better pallet optimization, reducing waste.
Geometric Shapes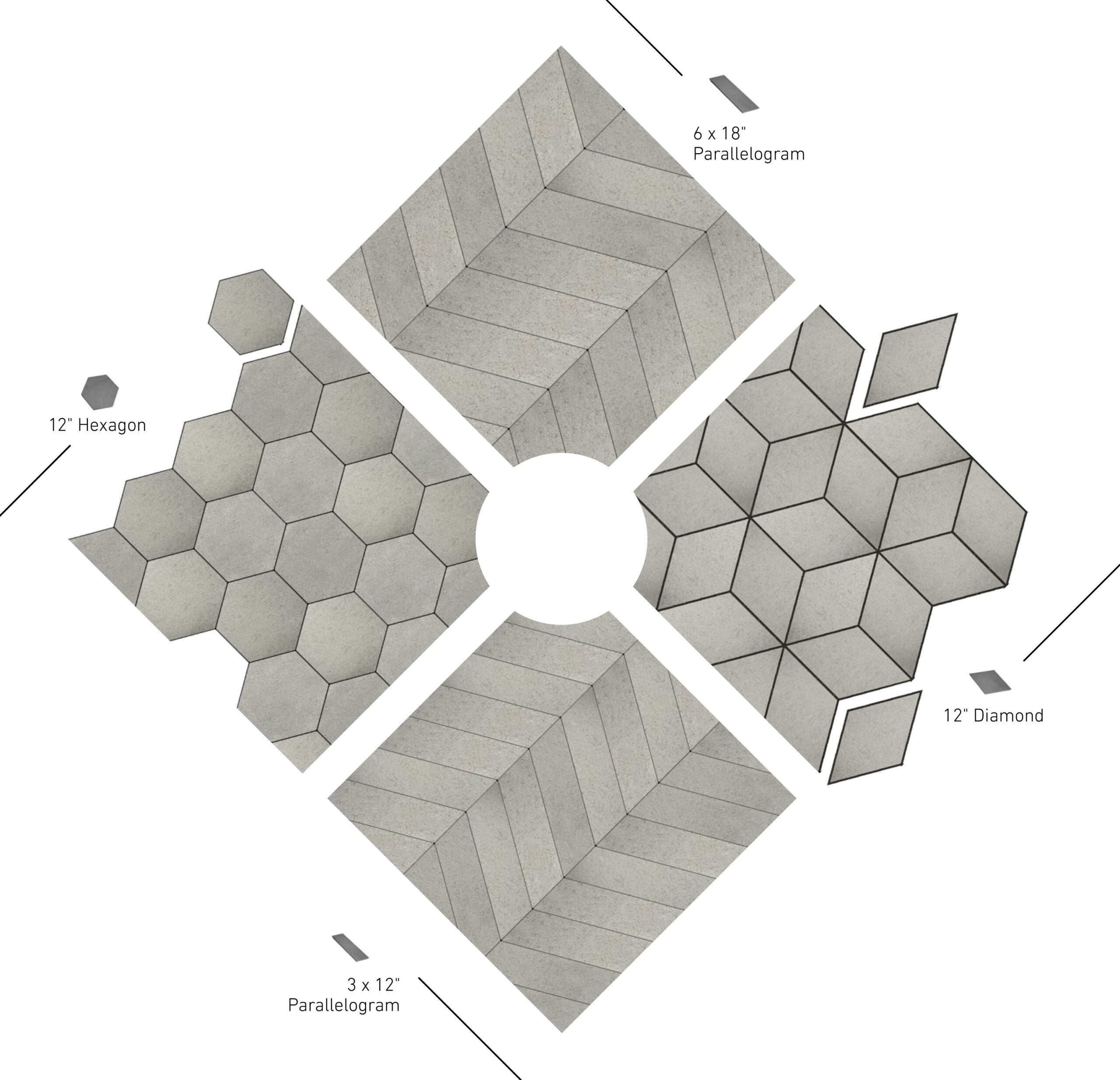 Create ultramodern or art deco paver designs with new geometric shapes. Designed in 3-inch increments, geometric shapes can be used alone or easily combined with other paver lines to add visually interesting borders, accents or inlays. Available shapes include hexagons, diamonds and two different sizes of parallelograms.
. . .
Borders and Accents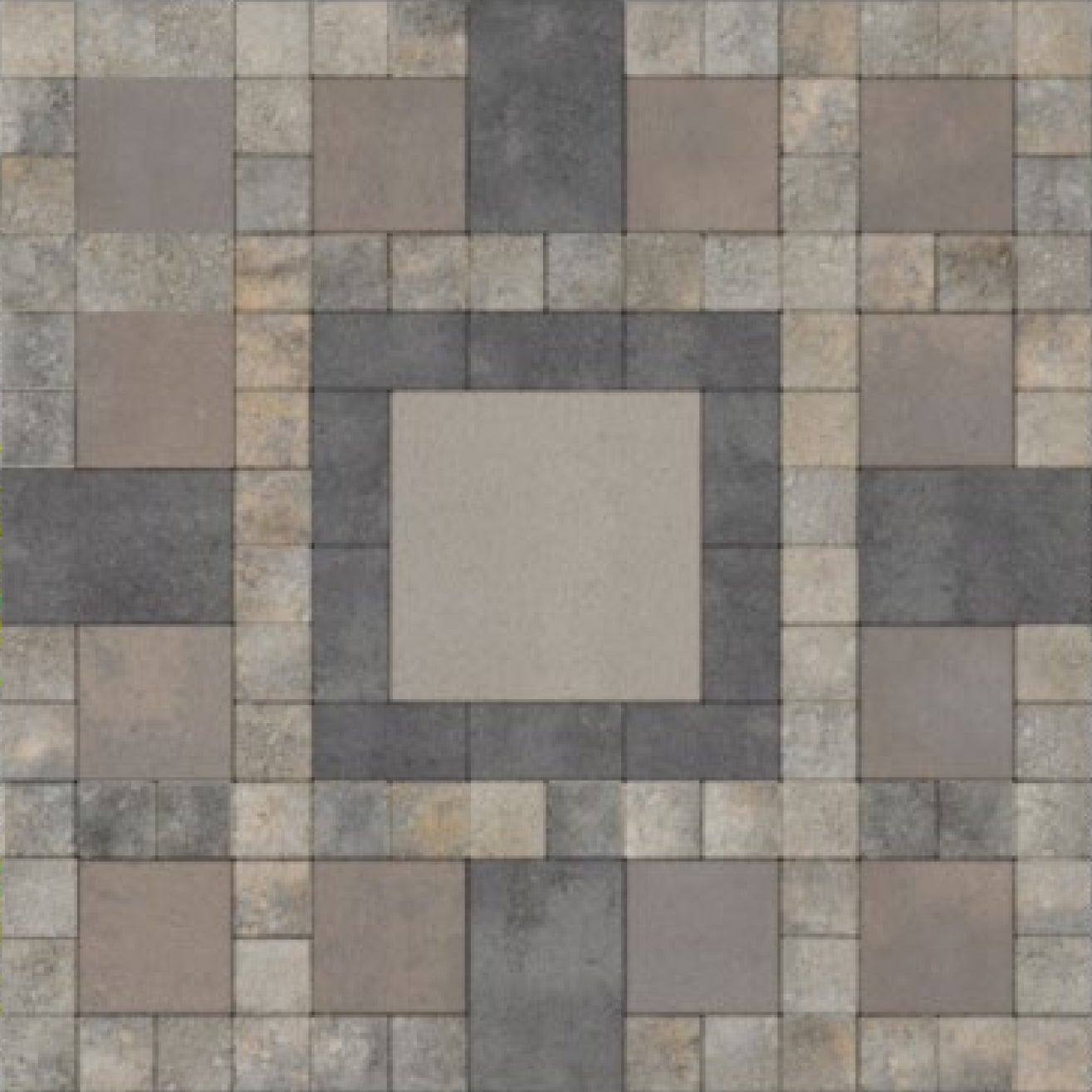 Intricate designs are made simple with Belgard's new border accent pieces. Sized in increments of 3 inches, mix and match shapes, textures and color blends to create intricate eye-catching patterns. Designed to enhance the new modular portfolio of Origins, Dimensions and Geometric Patterns, these new accent pieces also complement a wide variety of Belgard pavers to create stunning borders, banding and paver design accents.
. . .
TrueColor™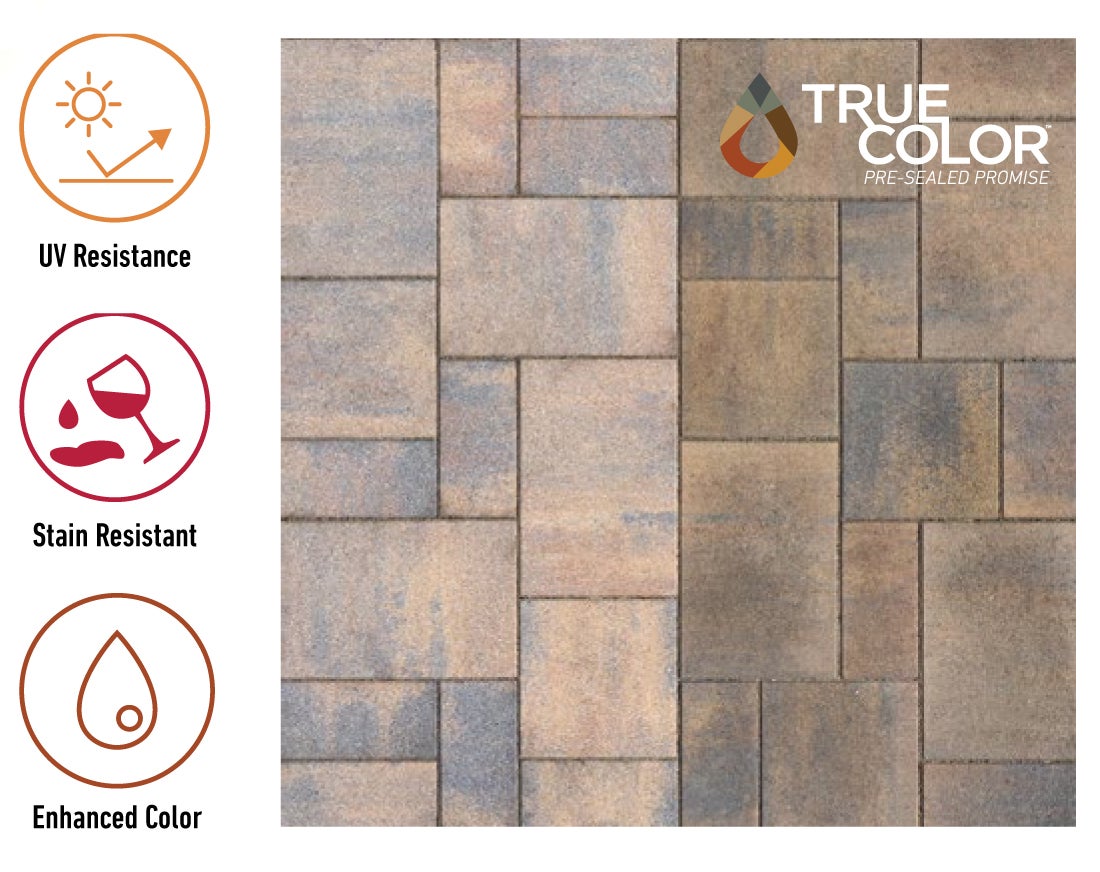 TrueColor™ is an innovative new treatment infused during the manufacturing process to deliver a lifetime of color quality. Each paver is carefully treated for enhanced color, improved durability, and increased protection against extreme weather.
. . .
TextureGuard™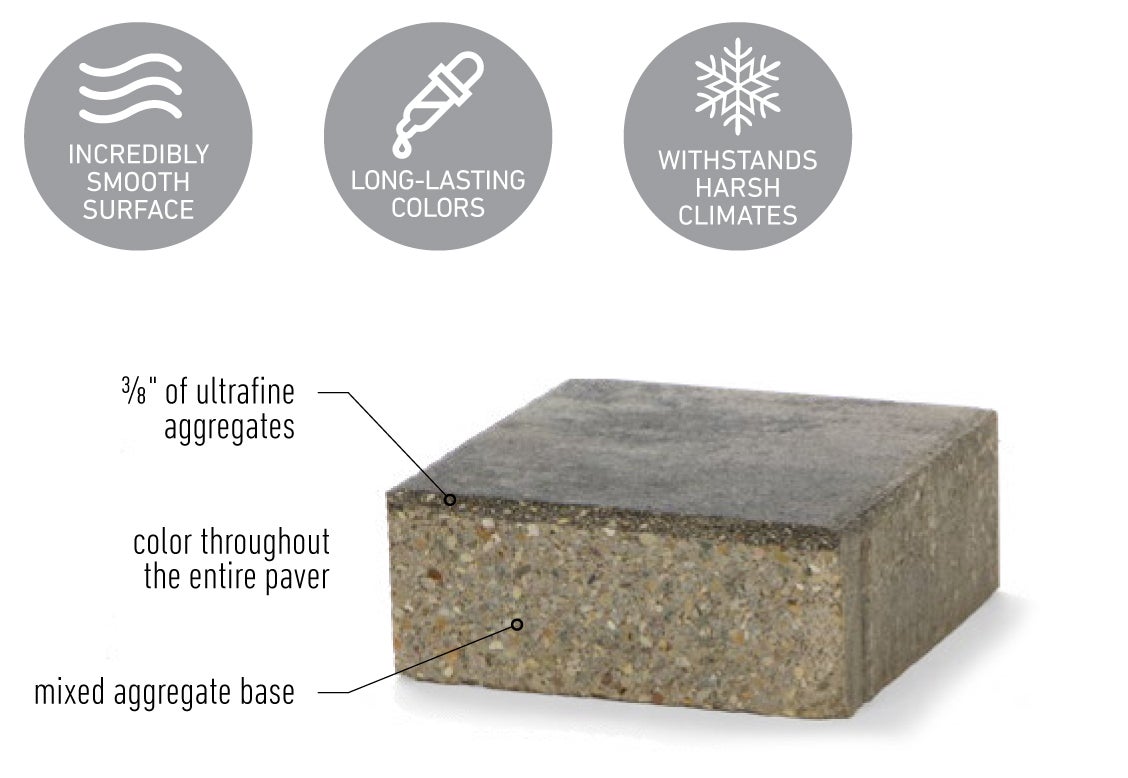 A innovative new finishing aspect of our paver manufacturing process, TextureGuard™ fuses a top layer of rich pigments and ultrafine aggregates with Belgard's core paver. The result is a smooth texture with a richness and purity of color that's durable and vibrant.
. . .
T2 Color Innovation
Our new top-of-the-line paver upgrade option, T2 combines the enhancement of TextureGuard with the protection of TrueColor to present the highest quality concrete paver available anywhere. You'll instantly feel the smoother, gentler finish and see the superior color vibrancy. This enhanced look also comes with ultimate durability and the highest level of protection against fading, stains and scratches.
. . .
REGIONAL PRODUCT LAUNCH MAP