With people spending more time at home, backyard outdoor living has understandably become more of a focus in the current real estate market. The more sweat equity and time you put into your home, the more character it will have when it's listed, bringing you more potential buyers. So whether you're creating shade, or adding a tasteful patio entertainment piece to your backyard, here are some tips to bolster your outdoor patio's character and attract more buyers.
1. Protect Your Outdoor Living Space from the Elements
To ensure homebuyers that an uncovered patio can be used during different seasons and weather patterns, you might consider adding an awning or canopy. Even a partial covering can keep the sun from making the patio too hot to bear, while also protecting people from the wind or even light rainstorms.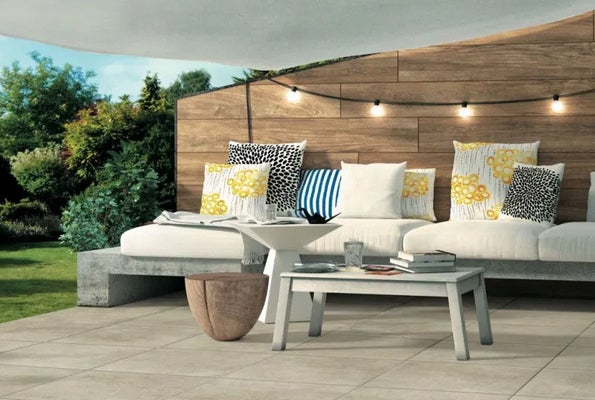 If you've got the space for it, you might consider upgrading your family room by adding a screened area that will protect from insects and creepy crawlies. This creates a space that can be enjoyed outside as the sun sets or to enjoy the cooler weather without having to worry about being swarmed by mosquitoes.
2. Outdoor Decor is Essential
One of the best ways to add character to your outdoor space is to add attractive furniture and decor. If you are hoping to make your patio feel like a cozy campsite, you'll want to add a fire pit. Not only does a fire pit keep you warm on those chilly nights, but it also creates a place to share stories and make s'mores.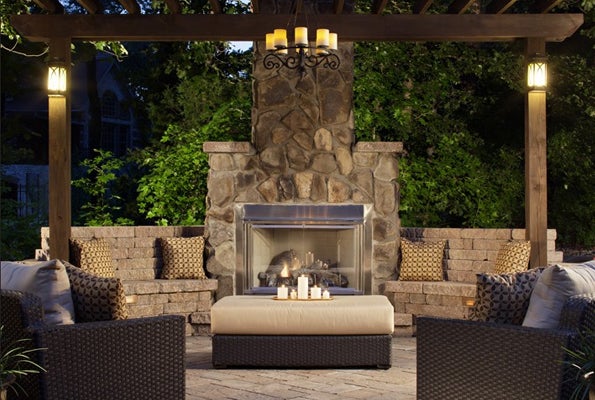 It's also important to create a space for cooking outdoors and eating meals. Create an attractive outdoor dining area with a table and comfy chairs. This will provide an area for people to enjoy the comfort of one another over-indulging in flavorful meals and have meaningful conversations with loved ones while enjoying some fresh air.
You might also consider adding furniture that allows you to put your feet up and relax. This will certainly add character to your patio and provide a place to de-stress. Make sure to place tables or cupholders near these loungers. It's important to a place to set a favorite beverage to feel even more calm and relaxed.
3. Play with Outdoor Lighting
One of the easiest ways to add some character to your patio space on a budget is to play with lighting. Even simple outdoor lighting ideas can help sell a home. Depending on your style and tastes, you can add string lighting for a more elegant look, or you can add tiki torches to give your outdoor space more of an island feel. If you're looking for a way to both take care of insects and illuminate your patio space, adding tower lights that double as bug zappers might be beneficial. Or you can create the look of a romantic getaway by adding candles to your outdoor space.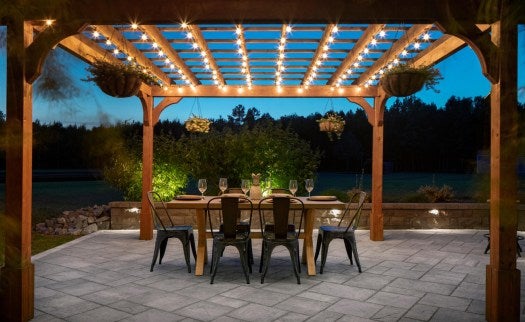 4. Transform your Space with Pavers
If you have the budget for a renovation, a paver patio has much more character than plain concrete and can do a lot to help sell a home. From contemporary patterns to classic old-world styles, there are many different possibilities to help set the tone and foundation for a new and improved patio.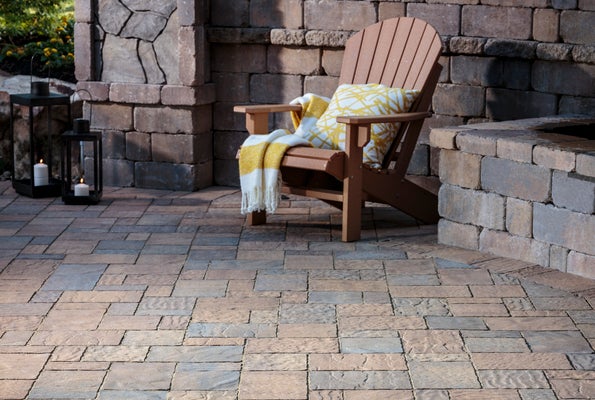 Belgard's gallery of paver patio ideas offers inspiration and direction to help inspire your backyard patio project. Explore pictures of stunning patio spaces as well as other enhancements like outdoor stone kitchens, fireplaces and fire pits that bring it all together. With options ranging from permeable to porcelain and natural stone looks, Belgard's paver patio products can also match the aesthetic of an existing pool area or backyard garden space to create a cohesive look that will attract a lot of buyers.
5. Make it Zen with a Water Feature
If you're hoping to make your outdoor space look calm and relaxing, then adding a water feature can help with that endeavor. Not only does the sound of running water help you find your center, but it can also drown out other sounds in the neighborhood, including lawnmowers, people talking or traffic. Adding a partition wall in addition to the water feature will block out even more sounds.