As leaders in the paver and landscape wall industry, Belgard spends over 20,000 hours annually on research and development and takes pride in constant innovation to drive the trends in outdoor living design. We are excited to showcase some of our newest innovations that are currently regionally available with plans to expand into additional markets.
Contemporary outdoor living trends are gravitating towards sleek designs with monochromatic color schemes, clean lines and smooth surfaces. The Belgard Metropolitan Collection offers numerous pavers that complement this design style. Examples include the modular Lafitt® Grana Slab, the multi-shape Moduline Series™ and the linear Melville™ Plank. New Melville™ Wall was designed to coordinate with these paver styles to create beautifully coordinated contemporary outdoor living spaces. Melville Wall can be installed in a straight lay to create landscape walls with a crisp, clean look. Or, it can be installed in a staggered pattern to offer a dimensional avant garde look. Melville Wall is currently available in the southwestern region.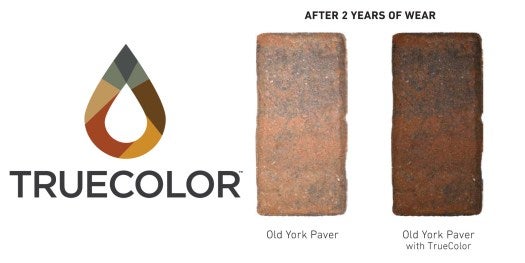 After pavers have been installed, sealants and color boosters can help keep them looking brand new but can fade or need to be reapplied as the years pass. Belgard's TrueColor™ is an exclusive cutting-edge technology that uses propriety admixtures and in-line treatments during the manufacturing process to enhance color and protect our products before they are installed. This revolutionary technology provides richer color depth that is more resistant to fading, UV rays, stains and everyday wear without giving the pavers a glossy finish. TrueColor also optimizes the dimensional look of any surface texture, ensuring that your pavers are as beautiful on day 1,000 as on day 1. TrueColor Technology is currently available in the northeast and midwest regions and is coming soon to the south central region.
The Tandem® Wall System line has transformed the outdoor living design industry with its ease of use and versatility to quickly create multidimensional outdoor living elements such as outdoor kitchens, built-in seating, planters, accent walls, columns and more. With the new innovative Tandem® Modular Block, installation of Tandem® Wall is now easier than ever. Instead of clipping into place with pins, Modular Blocks offer a rear lip that slides into a backer block to hold the face in place, further reducing installation time and costs. Face styles include Ashlar (chiseled stone), Melville (smooth) and Lamina (stacked stone). Tandem Modular Block is currently available in eastern Canada and will be launching soon in the southwestern U.S. region. All other Tandem® systems — including Tandem® Wall, Mega-Tandem® Wall, Tandem® Column Kit and Tandem® Modular Grid — are available in all U.S. and Canada markets.
Inspired by the clean lines of modern design trends, new Agilina™ Plank is a marriage of old-world aesthetics and contemporary lines. With the subtly textured face of natural cut stone, Agilina™ Plank pavers are available in multiple size formats to create numerous looks and patterns for stylish outdoor living designs. Varied widths and lengths allow for multiple running bond patterns to create either a random or more stylized look, depending upon preference. Agilina™ Plank also works well as a border for mixed paver designs and when using the longer planks, requires fewer cuts. Launched in test markets in 2018, Agilina™ Plank has been well-received and is now available throughout the eastern seaboard and in the midwest.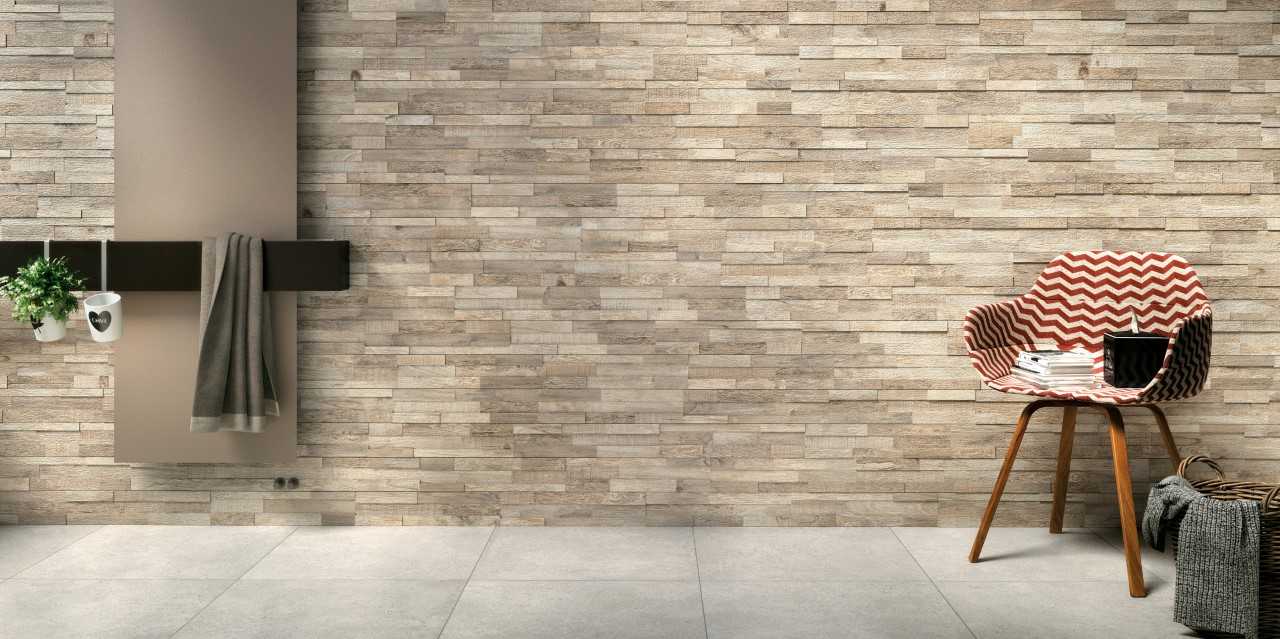 Belgard's Noon Porcelain Paver collection has been getting a lot of attention from the design community since its nationwide release in 2017. The rustic barnwood look and texture offers stain- and fade-resistant durability and mirrors interior flooring trends in both style and shape — making the collection a fantastic addition to Belgard's contemporary line of Porcelain Pavers. In 2018, Belgard released two styles of Porcelain Veneers to coordinate with the Porcelain Paver line (Quartziti and Ardesie). Since their release, the veneer line has racked up innovation awards from The Old House, Qualified Remodeler, Building Design + Construction, the American Association of Architects, and Architzer. Now, Belgard is excited to announce the addition of Noon Porcelain Wall Veneer. Featuring the same durability and distressed wood aesthetics, Noon veneers work well as a compliment to Noon pavers or to provide a striking contrast with other architectural materials. Noon Porcelain Veneers are offered in four rich colors ideal for achieving a modern farmhouse aesthetic. Porcelain veneers are also perfect as an indoor accent to add rich textures or for creating indoor/outdoor flow. Noon pavers and veneers are currently available in all U.S. markets.