Designing a well-coordinated outdoor living space just got easier! Say hello to Collections by Belgard, launching in the Southwest, Midwest, and Southeast regions for this year's building season with a nationwide rollout to follow. Collections combines complementary products in a way to more effortlessly pair hardscapes with a home's style or design aesthetic, simplifying the design and planning process. Collections by Belgard features six unique looks, each related to architecture trends and styles across North America.
Legacy Collection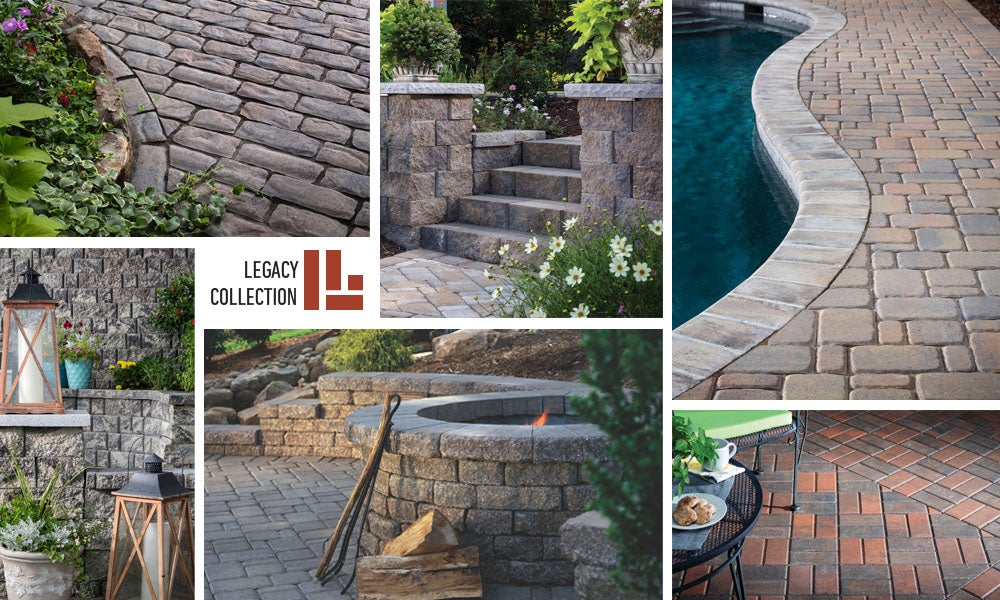 Perfect for evoking old-world charm or providing a timeless accent, the Legacy Collection represents the traditional aesthetic and classic spirit of Belgard. With soft edges and ground or split-face textures, the Legacy Collection creates a time-honored look that never goes out of style. You can also look here for border inspiration and accents to enhance the look of any design.
Heritage Collection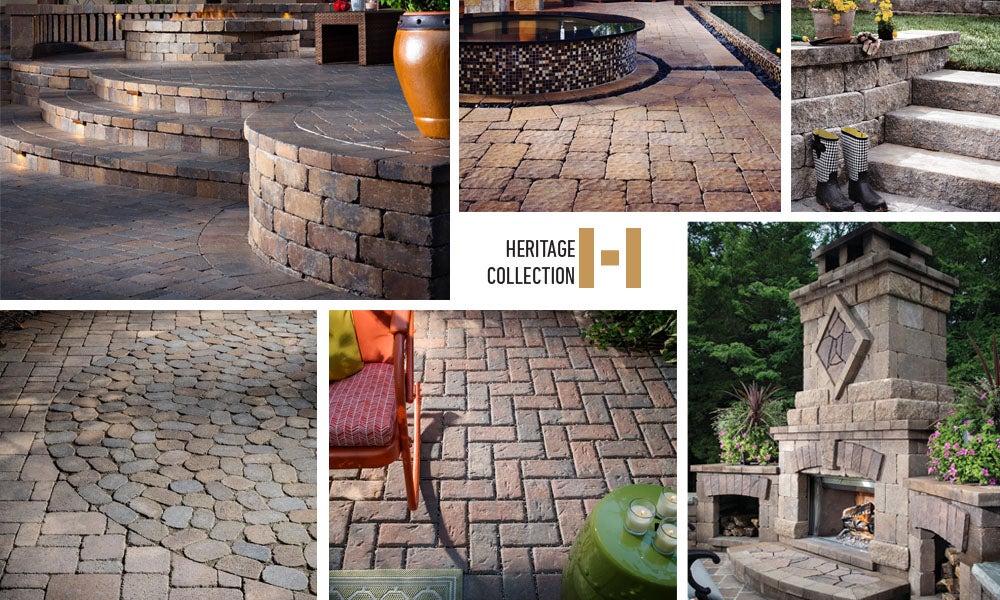 Where traditional style meets modern convenience, the Heritage Collection allows for a time-worn aesthetic without the wait. Antiqued and tumbled so that every piece is unique, this collection adds charm and warmth to neutral palettes.
Natural Collection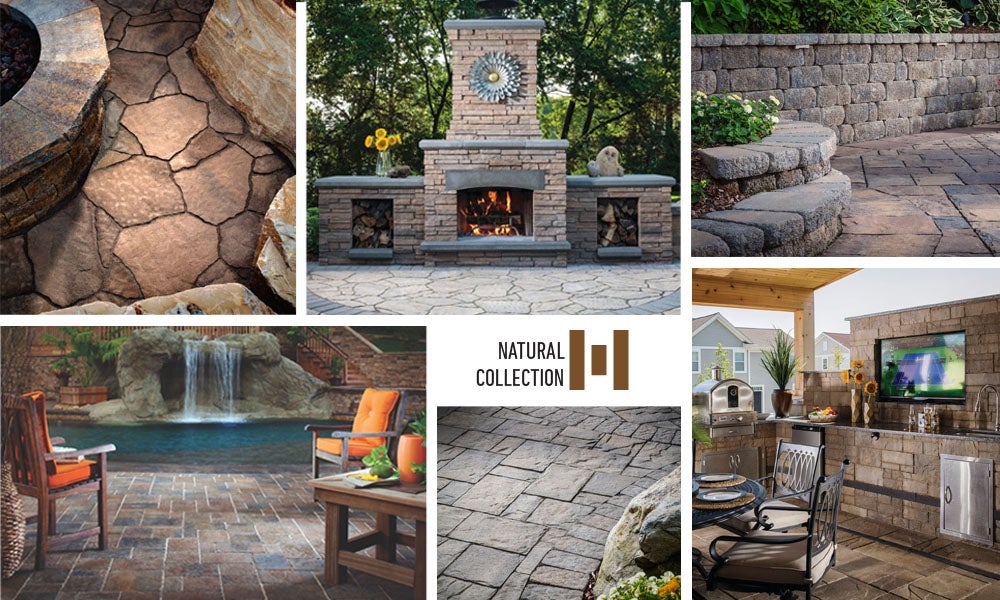 The Natural Collection embraces the casual spirit of life without borders, featuring natural stone textures with organic warmth. With laid-back, design-forward products, this collection is perfect for combining old and new, living in harmony with its natural surroundings.
Metropolitan Collection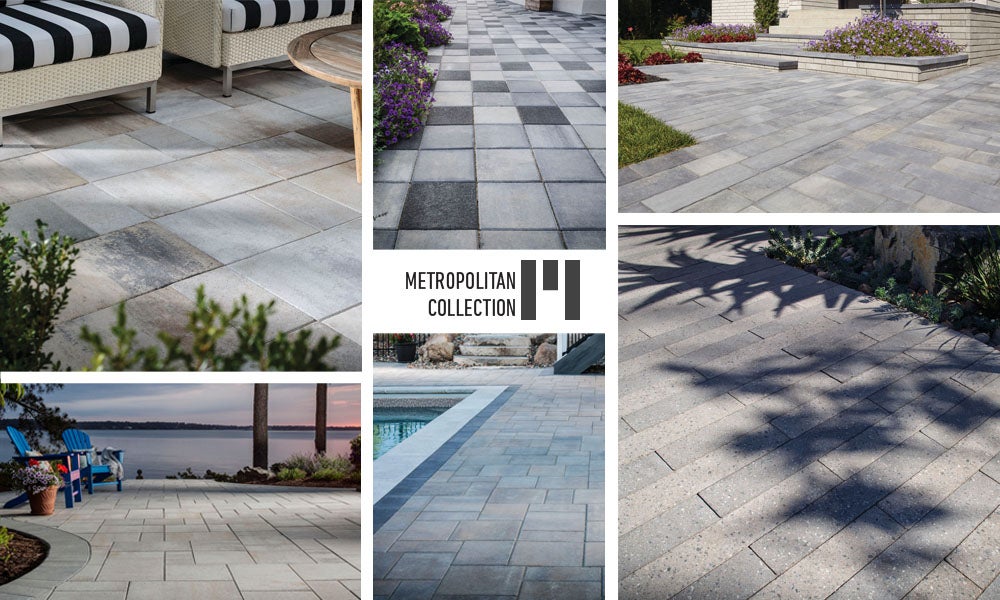 Strong lines paired with smooth textures give the Metropolitan Collection a bold, modern look. This streamlined, contemporary aesthetic emphasizes natural light and neutral tones with wood accents to give a modern flair that is cozy, not cold.
Porcelain Collection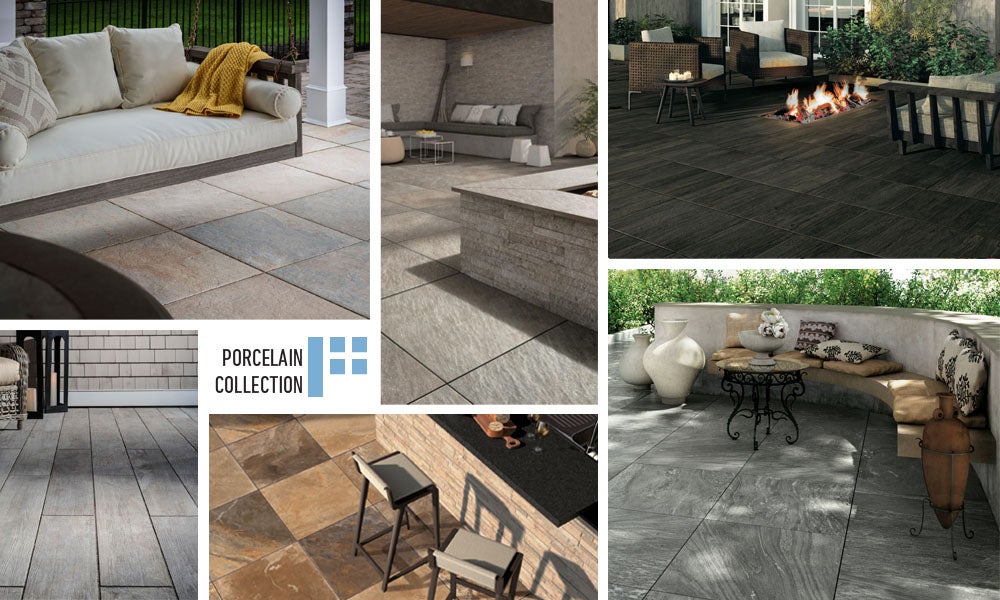 Versatile and ultra-contemporary, the Porcelain Collection is stunning with a streamlined, upscale appearance and superior performance. Compact, resistant and virtually non-porous, this collection provides a modern aesthetic best complemented by blacks, whites and other pale neutrals.
Environmental Collection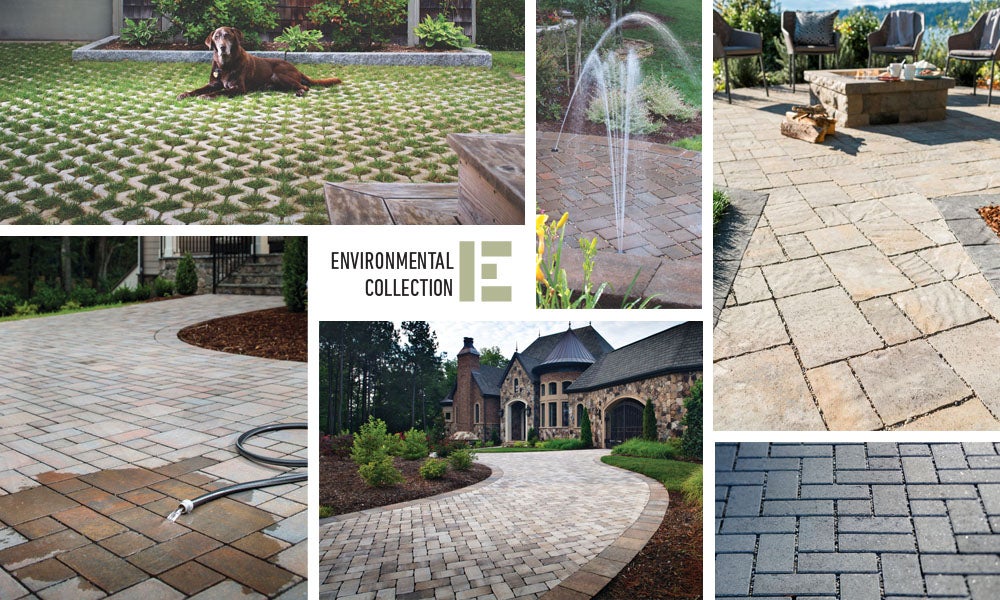 A true marriage of form and function, the Environmental Collection ensures that homeowners can be water wise and house proud. Classic lines and smooth finishes complement the traditional and the modern, providing a stunning solution to standing water and irrigation needs.
To find more information on Collections by Belgard, visit Belgard.com/locator to find a Belgard Authorized Contractor near you.