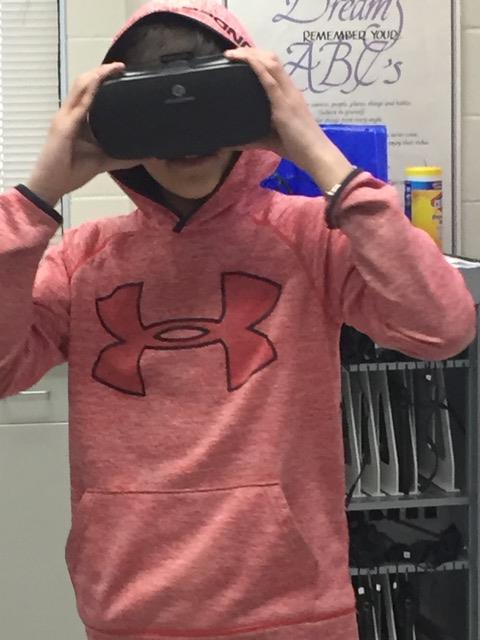 Platte Valley High School students in the rural community of Kelsey, Colorado, are often treated to guest presentations from a variety of professions that serve the agriculture industry — ranging anywhere from welding to dairy science.
"We try to get a good array of different career paths that include both trades and college tracks," explains Agriculture Studies teacher Desirea Weber. "Our community has a lot of farms, but that's also changing. Not all kids are cut out for college, so we want to present a wide variety of options for them."
As part of the guest speaker series, the school regularly invites Cara Doyle to present to students. Cara and her husband, David, own Summit Lawn and Landscape in nearby Fort Collins. The company originally became involved with Platte Valley High through its membership in the Associated Landscape Contractors of Colorado (ALCC), which reaches out to high schools with its "Career Pathways" program in an effort to lure more people into the landscape labor force.
"The landscape and hardscape industries have been hit pretty hard by the labor shortage," Doyle explains. "We've been fortunate in that it hasn't affected us as much because we're located in a college town and get a lot of labor through the university, but we still enjoyed working with the Career Pathways program." She notes that in addition to providing networking connections between schools and industry professionals, ALCC's Career Pathways also provides workshops for teachers, training them on installation techniques that they can bring back to the classroom. These workshops have resulted in the construction of a 40'x108′ greenhouse at the school that is flanked by a paver patio with a pergola.
Doyle's most recent visit to Platte Valley High introduced students in the Future Farmers of America club to the various technologies involved in the landscape design industry — including estimating software, virtual reality design technology from the Belgard Design Studio, and aerial drone photography.
"Very few of the students had ever used VR or drones before, and they were blown away by the technology," Doyle says, noting that the students particularly enjoyed the experience of putting on the VR goggles and looking up to see the sky, looking down to see the pavers, and virtually experiencing a complete 360-degree view of the design. Doyle used the VR designs and drone photos to illustrate how the technologies can help take a landscape project from concept to installation.
If a picture is worth 1,000 words…
Below are design renderings and drone images of a project installed in Estes Park, Colorado, by the Doyles and their company, Summit Lawn and Landscape.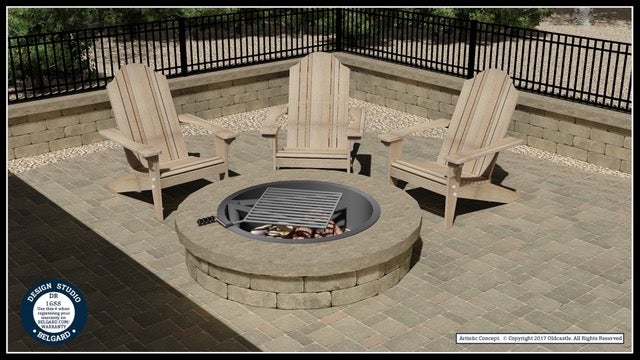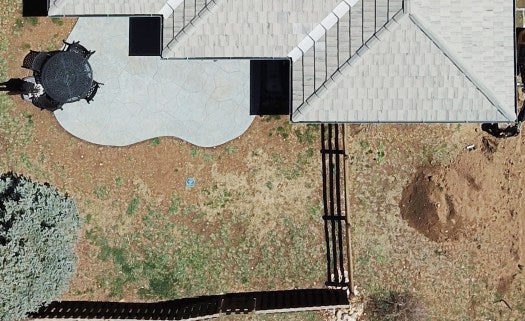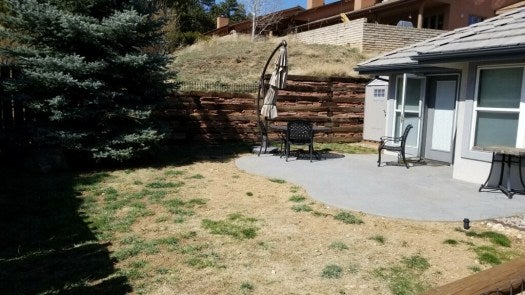 "I don't think the kids realized these technologies could be used in this industry," Weber explains. "For them to see that you can design a landscape and then use virtual reality to see what it will actually look like was really cool. A couple of kids already had an interest in the field, and it showed them some more opportunities that were available."
Weber adds that she's extremely grateful to Doyle's partnership with the school. "We don't always have access to this type of technology and industry knowledge, and it's great to be able to show the students what's possible."
Weber plans to reach out to Doyle in the future to get some expertise on helping the students expand their outdoor classroom by adding raised planting beds and paver walkways.